Thursday, June 29, 2000
Dabney S. Lancaster Community College
Clifton Forge, Virginia
Canoeing on the lake as Douthat State Park, followed by a study of vernal pools in the lower end of the park.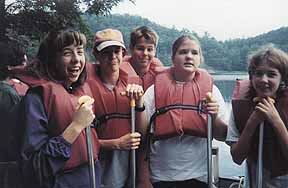 Are we ready?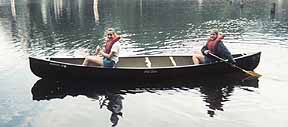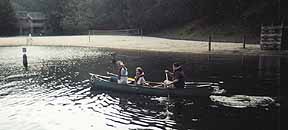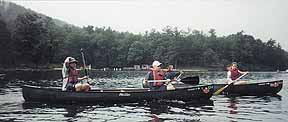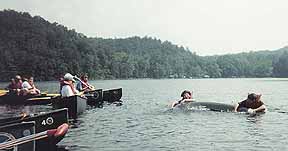 Not everyone stayed dry!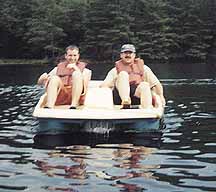 Instructors got to travel in style!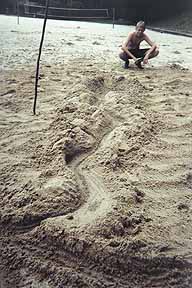 Sand is irresistable!

---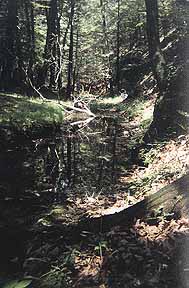 A vernal pool in the southern part of the park.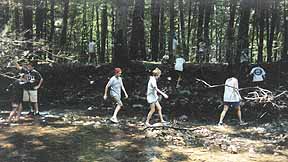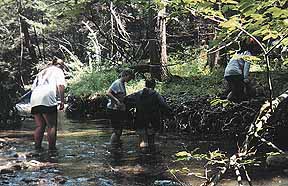 Can't study vernal pools without getting your feet wet!

---
Return to Photo Index Page
Return to General Info Page.
---
Updated 7/7/00.