Wednesday, June 28, 2000
Dabney S. Lancaster Community College
Clifton Forge, Virginia
Too much rain and water to take the digital camera. But Meghan came through again. One-hour processing is almost as good as digital!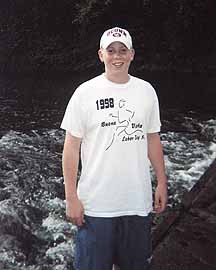 On the low-water bridge at Dabney.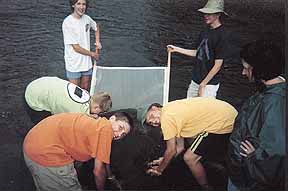 Collecting macroinvertebrates.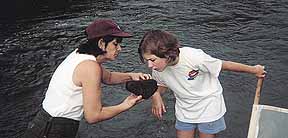 Up-close and personal with a river rock.

---
Return to Photo Index Page
Return to General Info Page.
---
Updated 6/28/00.