Wednesday, June 20, through Friday, June 22, 2001
Dabney S. Lancaster Community College
Clifton Forge, Virginia
Backpacking trip to Laurel Fork in Highland County
Thursday, June 21
Salamander Study on Slabcamp Run. A four-mile hike to the top, stopping at four elevations to sample the salamander population. Then the four-miles return to camp. A real foot-soaker.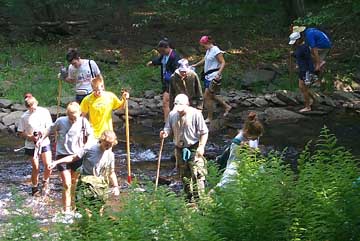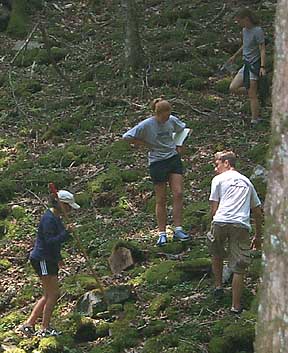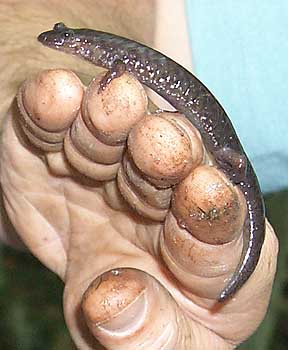 Wehrle's Salamander

A number of the salamanders were "gravid"--a new generation is on the way!
Trip Page | Wednesday | Thursday | Friday
---
Return to Photo Index Page
Return to General Info Page.
Return to 2001 Participants' Info Page.
---
Updated 6/22/01.