Monday, July 1, 2002
Dabney S. Lancaster Community College
Clifton Forge, Virginia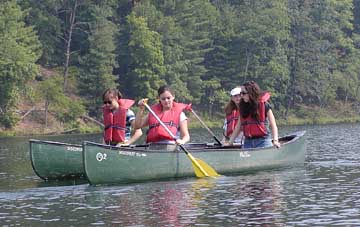 Our day began with canoe lessons on the lake at Douthat State Park.


The "Canoe Doctors" were "on call" in their kayaks.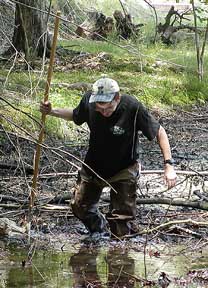 Zach wades knee-deep in the muck at the bottom of a vernal pool. Great for amphibians, not so great for humans!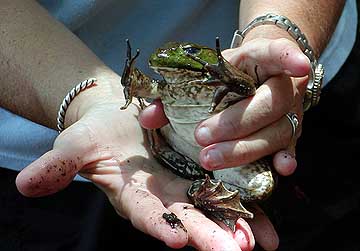 Bullfrogs love vernal pools!


Not everyone needed to experience the vernal pool first-hand!
---
Return to Photo Index Page
---
Updated 7/1/02