Tuesday, July 2, 2002
Dabney S. Lancaster Community College
Clifton Forge, Virginia
Jackson River Canoe Trip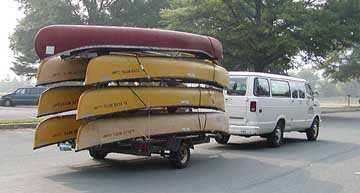 We left DSLCC right on time.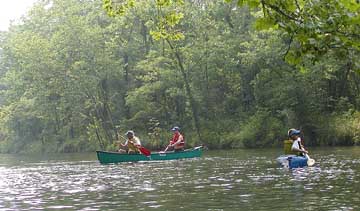 Canoeing on the Jackson River.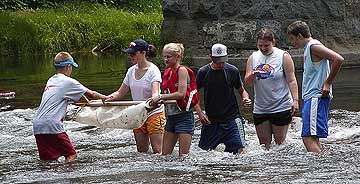 We sampled the river at Petticoat Junction to count macroinvertebates and assess water quality.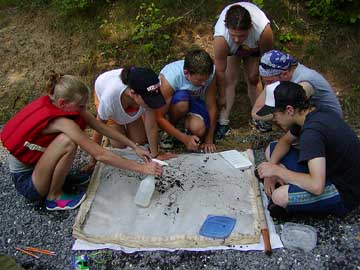 We need to count all the little invertebrates in our net.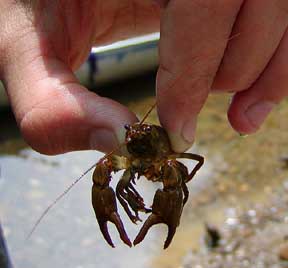 This crawfish definitely larger than our average invertebrate!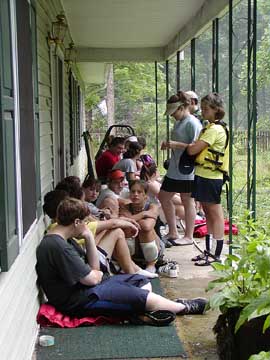 Thunderstorms made us take refuge under a front porch.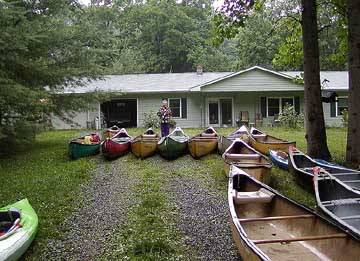 Many thanks to Ms. Simmons for loaning us her front porch and yard!
---
Return to Photo Index Page
---
Updated 7/2/02