Tuesday, June 25, 2002
Dabney S. Lancaster Community College
Clifton Forge, Virginia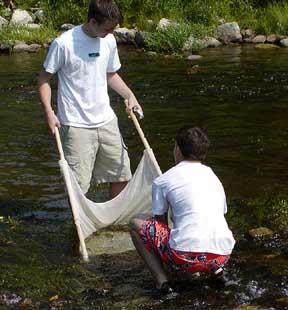 The class learned to sample aquatic macroinvertebrates using the modified Save Our Streams method. We'd like to thank Jay Gilliam and Frits van der Leeden for coming to class today to share their expertise.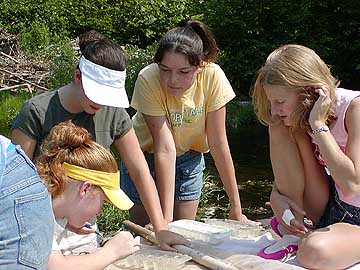 Examining a net-full of "bugs".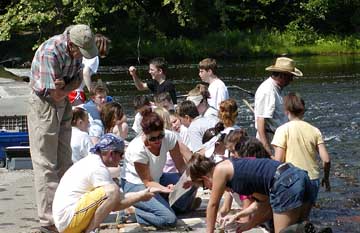 Identify and count!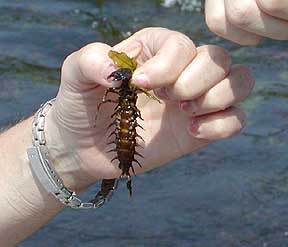 "Up close and personal" with a hellgrammite.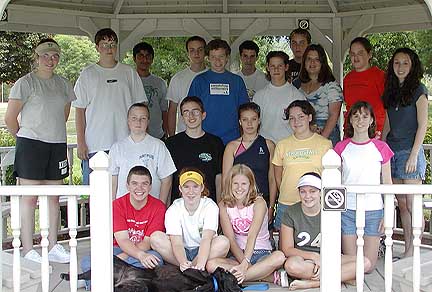 Group picture in the DSLCC gazebo, joined by our mascot, Frances.
---
Return to Photo Index Page
---
Updated 6/25/02