Wednesday, June 19, through Friday, June 21, 2002
Dabney S. Lancaster Community College
Clifton Forge, Virginia
Backpacking trip to Laurel Fork in Highland County
Wednesday, June 19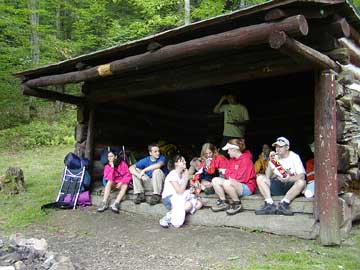 We weathered a thunderstorm in the shelter at the Locust Springs picnic area at the trailhead.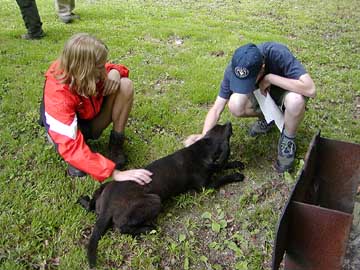 We "adopted" Frances as the official Governor's School mascot. She was apparently abandoned at the picnic area and joined us for all our activities. On Friday, she came back to Clifton Forge with us.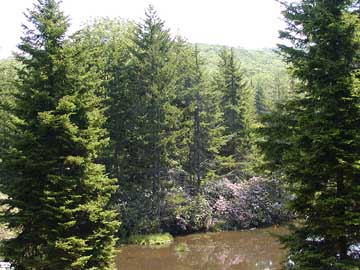 Except for the blooming Mountain Laurel, the beaver ponds and spruce forest at the top of Laurel Fork could be mistaken for Canada.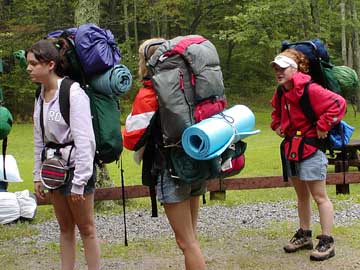 Ready for the trek down the mountain to Laurel Fork.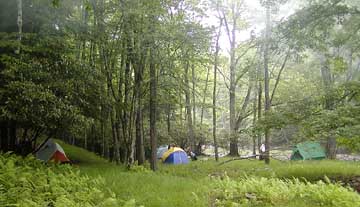 Our campsite on Laurel Fork.
Thursday, June 20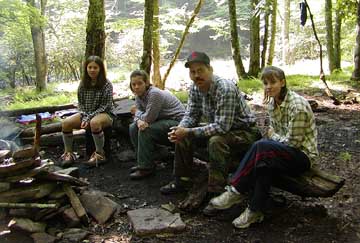 Breakfast campfire.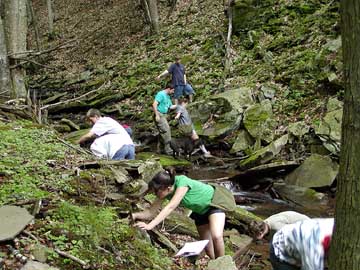 Searching for salamanders is hard work!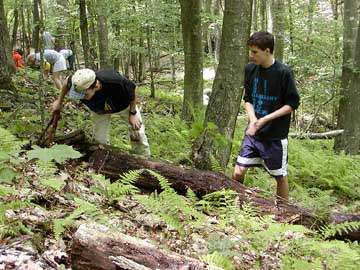 Salamander identification is not always straighforward. The top salamander is a true Red-Backed salamander. The bottom salamander is a Mountain Dusky mimicking a red-backed. That's why herpetologist Mike Hayslett is our salamander consultant.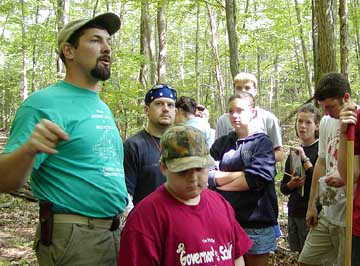 Friday, June 21
Return up the trail to the trailhead. Then back to DSLCC with a stop at Henry's in Green Bank for a junk-food orgy.
---
Return to Photo Index Page
---
Updated 6/22/02