Monday, June 16, 2003
Dabney S. Lancaster Community College
Clifton Forge, Virginia
A Wet Hike at Roaring Run in Botetourt County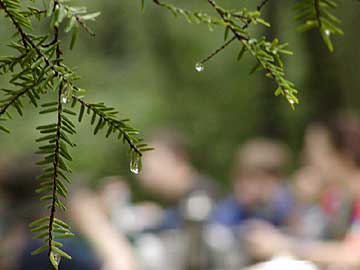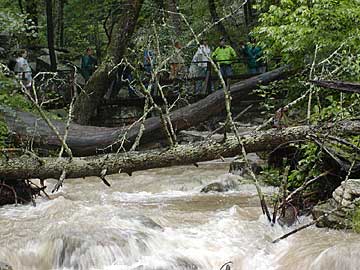 Roaring Run lived up to its name today. It could be hard to hear over the rushing water.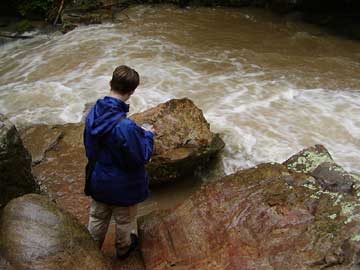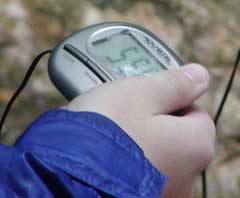 This year, we remembered to bring a thermometer--the water was 55 degrees, but too dangerous for anyone to join the Governor's School "Polar Bear Club".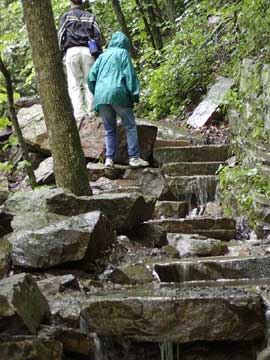 At times the water decided to use the trail, too.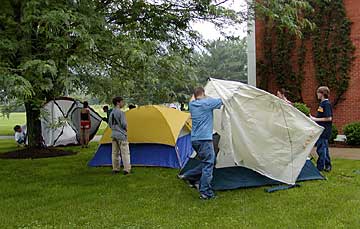 After lunch, we learned how to set up tents.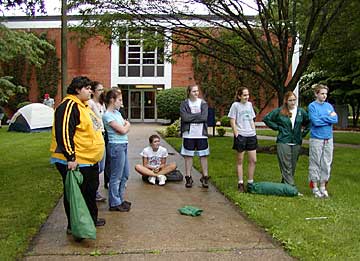 ---
Return to Photo Index Page
---
Updated 6/16/03