Friday, June 11, 2004
Dabney S. Lancaster Community College
Clifton Forge, Virginia
We had a lot to do today--from introductions to prestests to getting fitted with a backpack.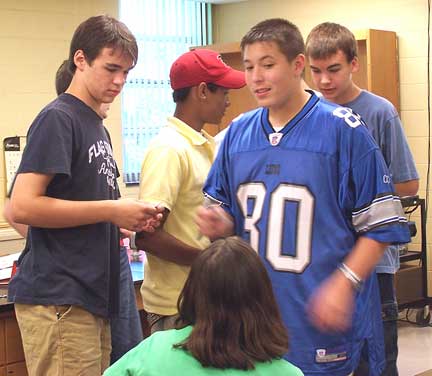 Getting to know each other through jigsaw puzzles.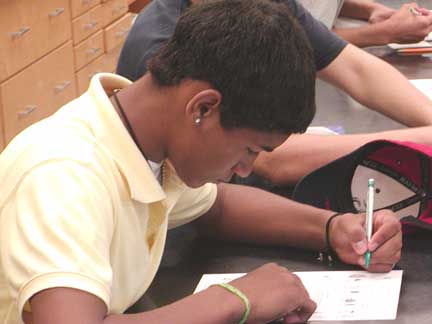 Korey works hard on the leaf ID pretest.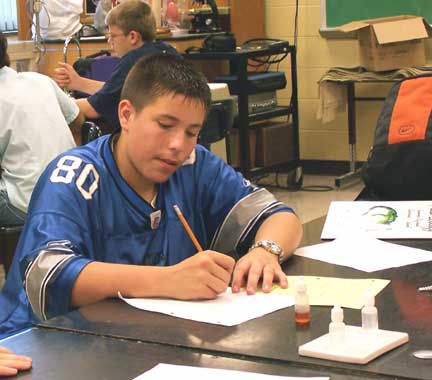 Brandon develops a method to test for starch.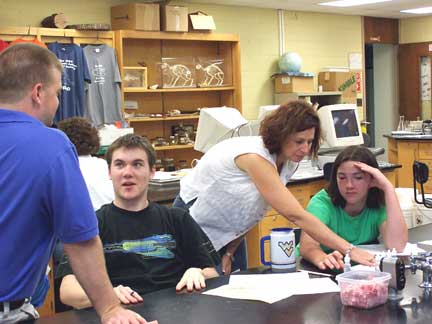 Jane & Josh help a group come up with a plan.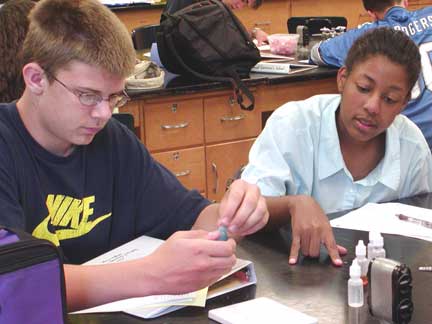 Vincent and Mickie work on the starch experiment.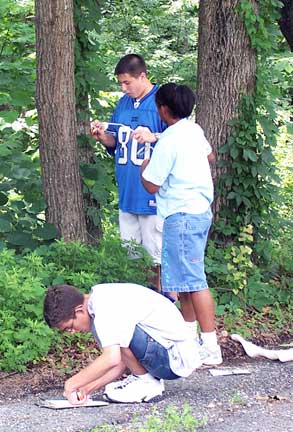 Wrapping burlap bands areound trees to start our Gypsy Moth census.
[Did you notice that Brandon managed to get in just about every picture? Must have been the attraction of that bright blue jersey!]
---
Return to Photo Index Page
Return to General Info Page.
---
Updated 6/14/04