Friday, June 25, 2004
Dabney S. Lancaster Community College
Clifton Forge, Virginia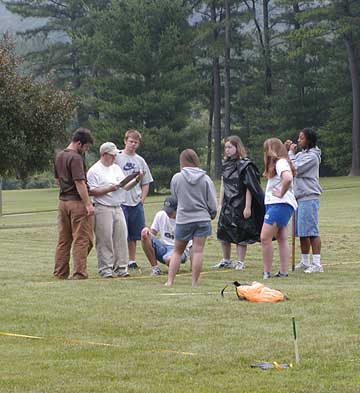 Practicing setting up a study plot. It's easier to start on a flat lawn!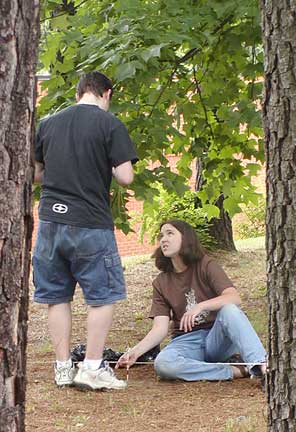 It gets a little more complicated in a tree "planation". A real forest will be even more challenging!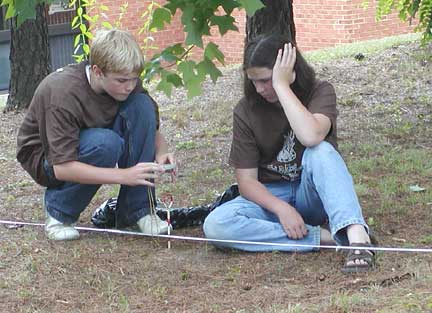 David & Lucy ponder a compass bearing.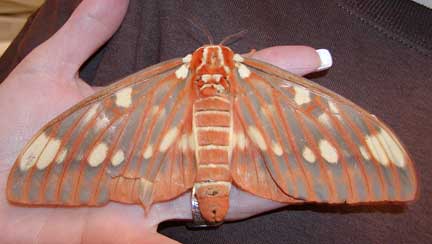 It was a day for large showy moths. In all, we found/caught 4 of them.
Above: Jane holds a Royal Walnut Moth. Its caterpillar is the ferocious-looking "Hickory Horned Devil" (below). Fully extended, this caterpillar is about the same size as a hotdog!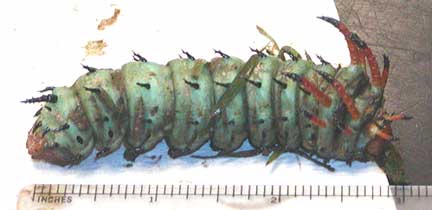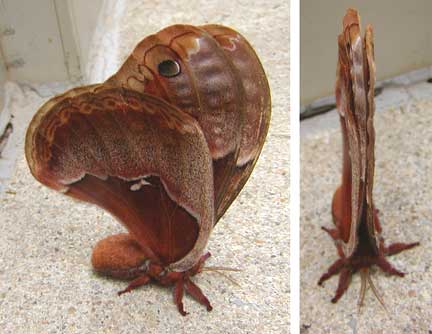 A Promethea Moth on the sidewalk outside Warren Hall.
---
Return to Photo Index Page
Return to General Info Page.
---
Updated 6/25/04