Monday, June 14, 2004
Dabney S. Lancaster Community College
Clifton Forge, Virginia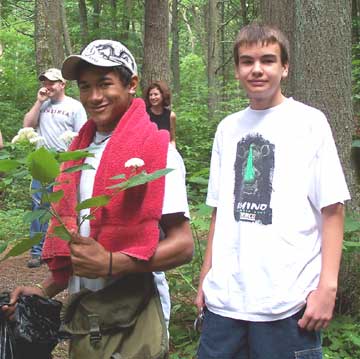 Korey and Andrew collect a wild hydrangea.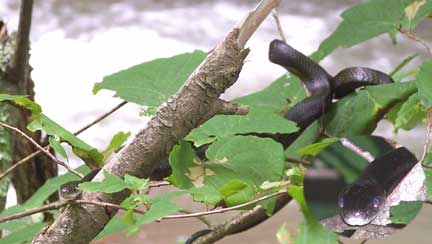 Black snake climbing a tree.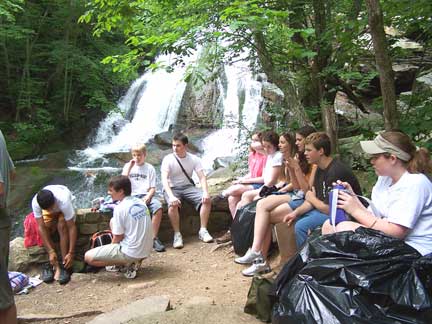 Taking a rest stop at the top.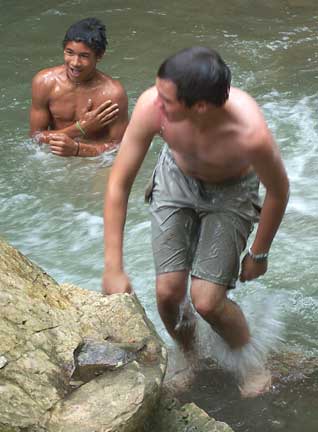 Korey and Jonathan joined the "Polar Bear Club" by jumping into the frigid waters of Roaring Run. (So did Brandon, but he didn't make it into this picture!)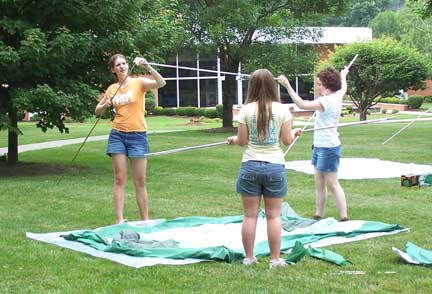 Where do all these poles go?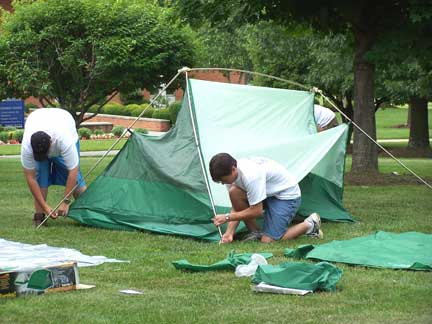 This is how the "pros" set up a tent.
---
Return to Photo Index Page
Return to General Info Page.
---
Updated 6/14/04