Friday, June 24, 2005
Dabney S. Lancaster Community College
Clifton Forge, Virginia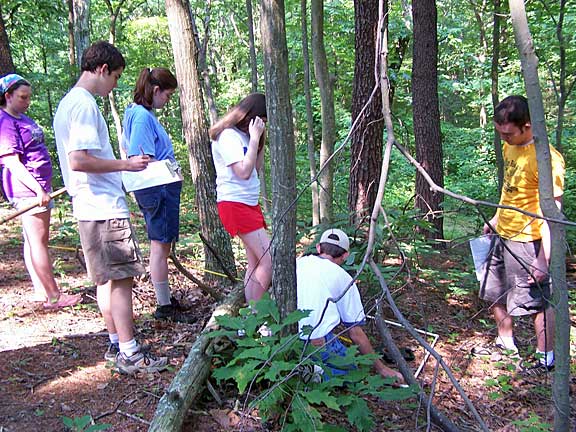 Setting up the meter quadrat on our 50-m transect.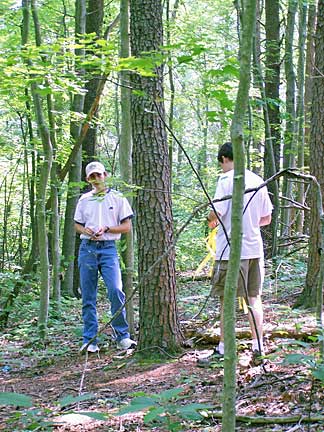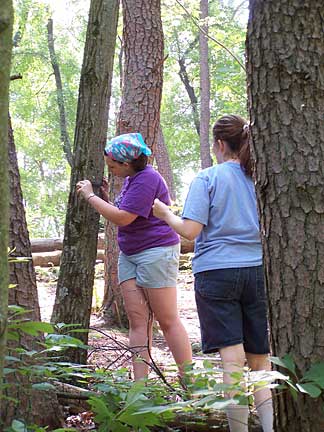 Measure dbh (diameter at breast height).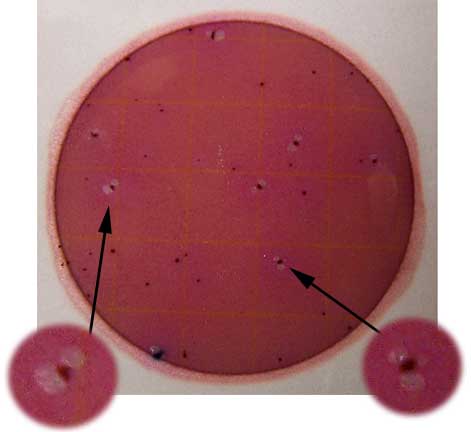 Alex's sample from the Jackson River at Covington shows coliforms that are not E. coli.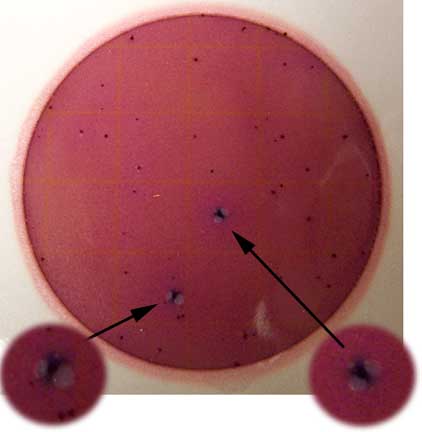 Zack's sample from the Maury River near Goshen shows two E. coli colonies.
---
Return to Photo Index Page
Return to General Info Page.
---
Updated 6/24/05