Friday, July 1, 2005
Dabney S. Lancaster Community College
Clifton Forge, Virginia
Ecothings
Lots of poems that don't make for great pictures! Here are some of the more eye-catching "ecothings".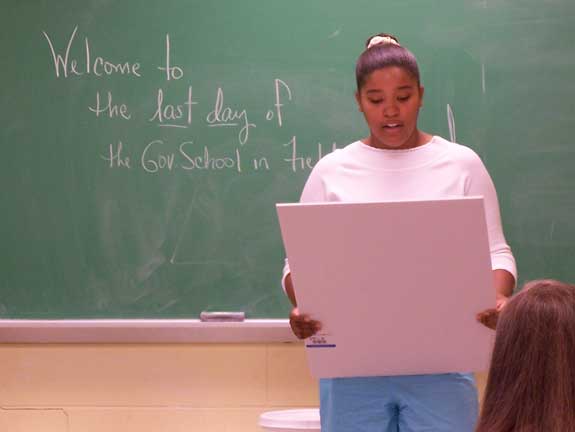 Angelica reads her poem.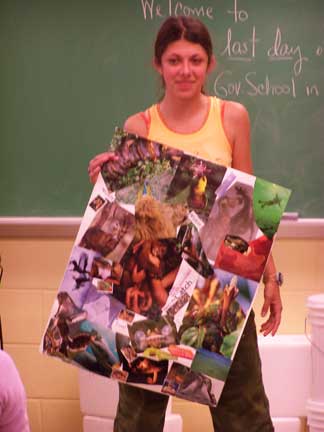 Olivia describes her collage.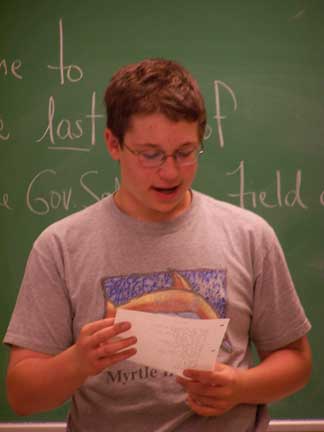 Mike also had a poem.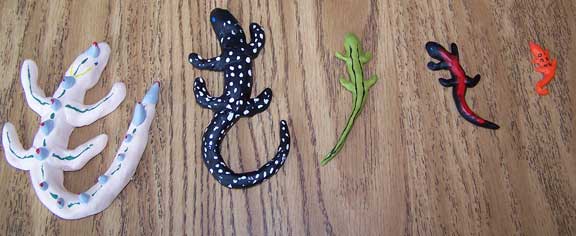 J.R.'s salamanders. The one on the left is a new species, the Riegel dusky, Desmognathus riegeli.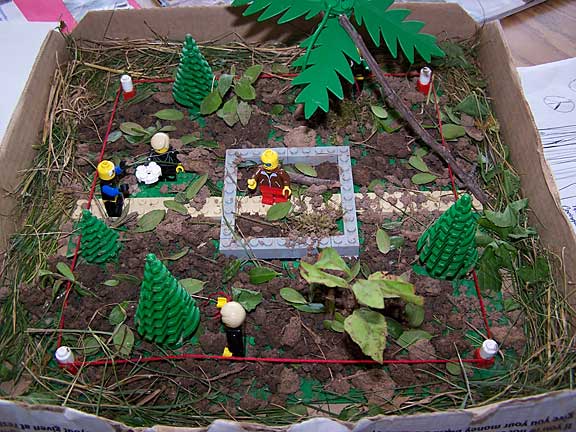 Kevin's Lego people are working on a forestry transect.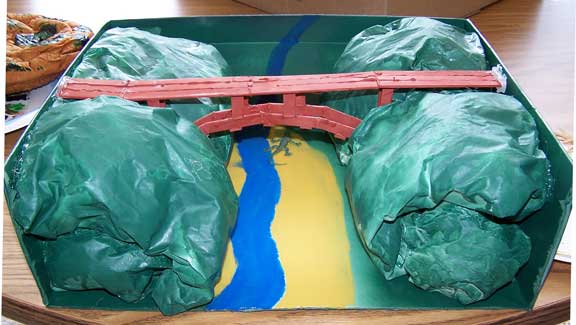 Shane made a model of the New River Bridge. Complete with prehistoric-size salamander!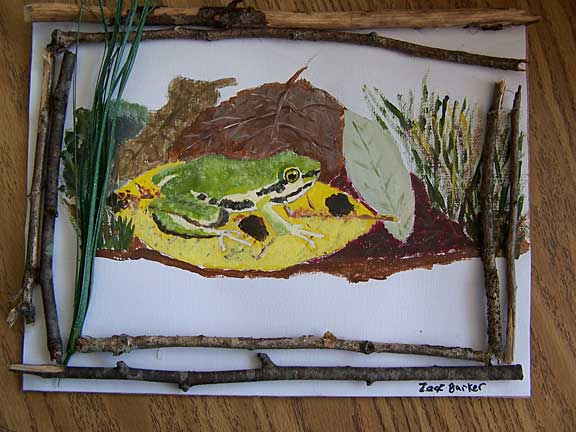 Zack has a future as an artist!
---
Thanks for a wonderful Governor's School!
---
Return to Photo Index Page
Return to General Info Page.
---
Updated 7/1/05