Tuesday, June 14, 2005
Dabney S. Lancaster Community College
Clifton Forge, Virginia
Morning Trip to Roaring Run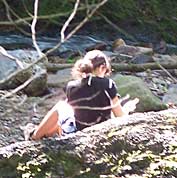 We started our field trip with a jounal writing experience.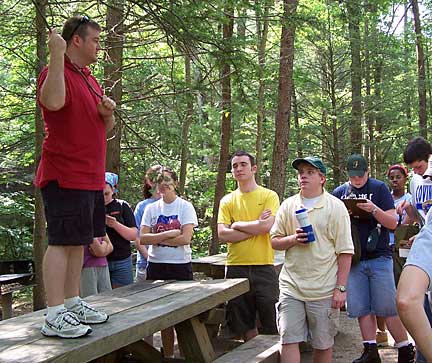 Josh lectures from the top of a picnic table.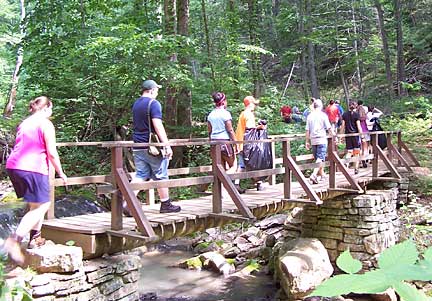 On the trail--collecting leaves as we trek to the top.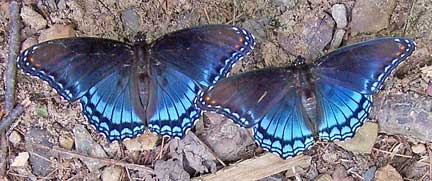 Butterflies were abundant.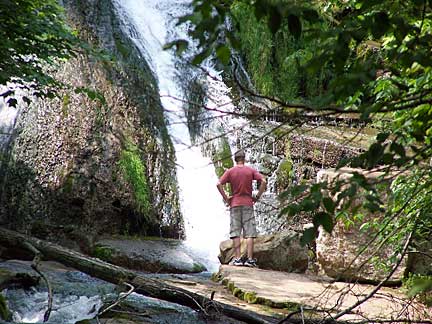 A first view of Roaring Run falls.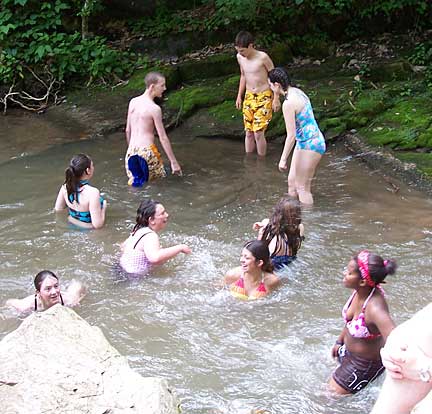 A record number joined the "Polar Bear Club" in the frigid waters of Roaring Run.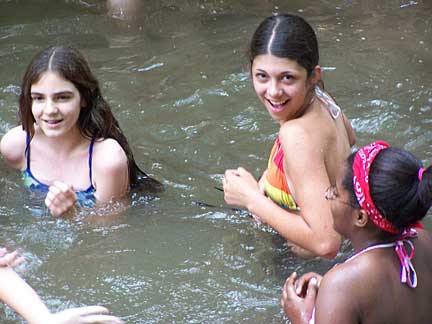 Carissa, Olivia, and China shiver in the cold waters.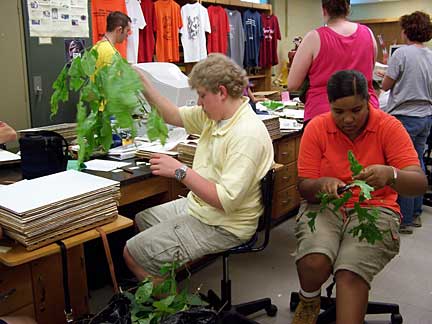 Our first task for the afternoon was to press our leaves.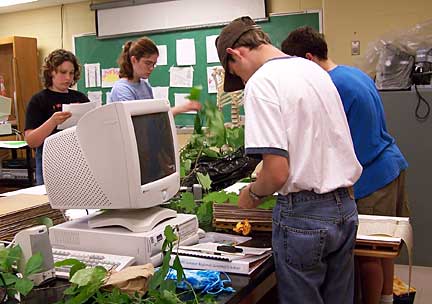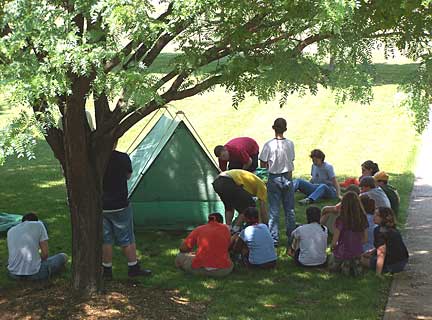 Then we learned how to pitch our tents.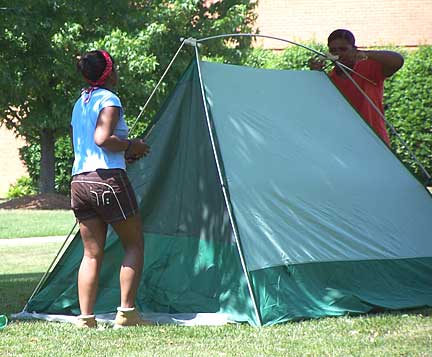 ---
Return to Photo Index Page
Return to General Info Page.
---
Updated 6/14/05