Monday, June 20, 2005
Dabney S. Lancaster Community College
Clifton Forge, Virginia
Our morning was spent collating salamander data and writing a rough draft of a paper. Not really too many photo-ops there!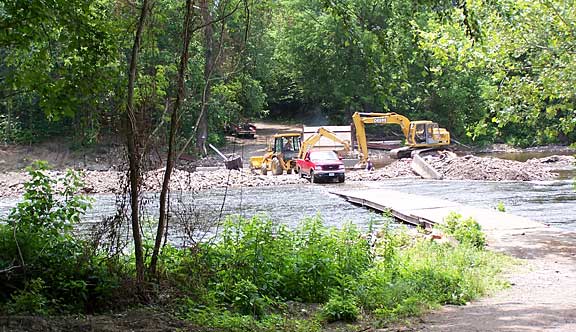 Our usual river sampling site was not available because the low-water bridge over the Jackson is in the process of being replaced.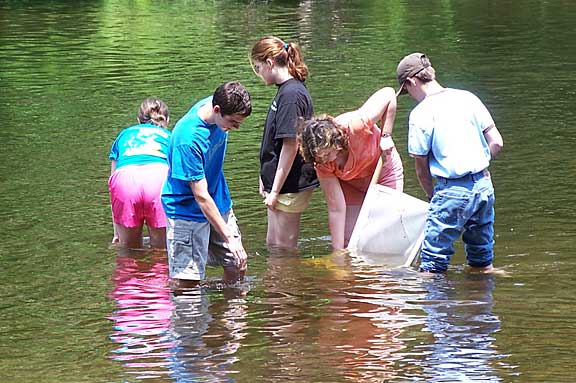 Collecting samples in the Jackson River.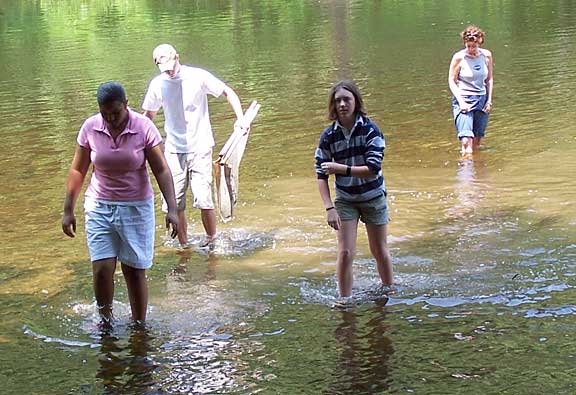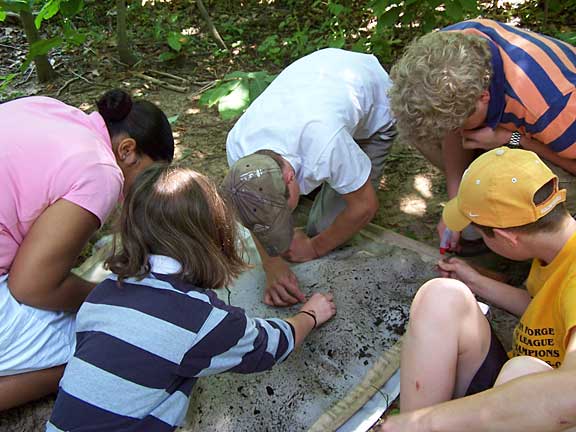 Now for the tedious part--collecting, classifying, and counting the macroinvertebrates.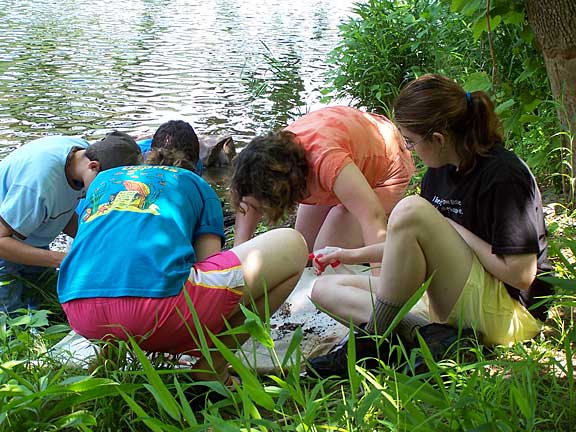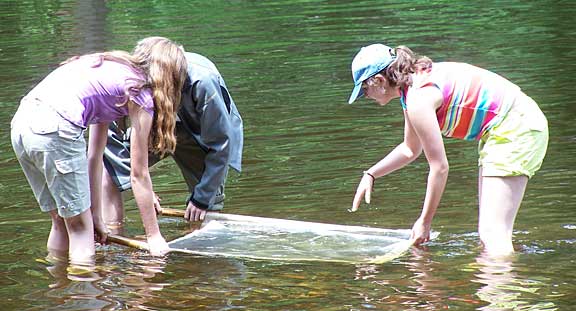 And when it's all done, we needed to clean our equipment.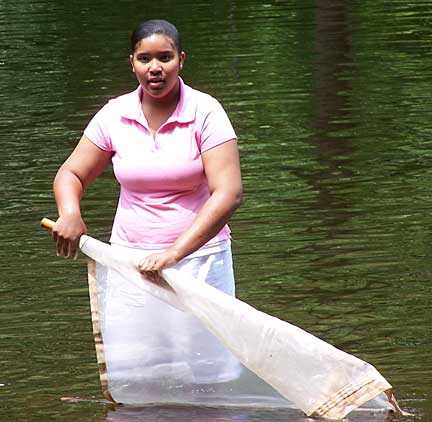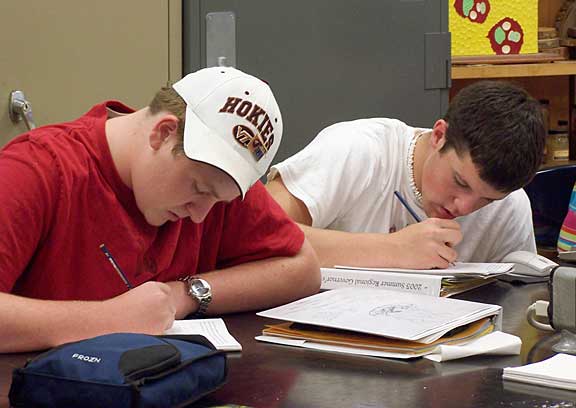 Back in the lab, completing journal entries for the day.
---
Return to Photo Index Page
Return to General Info Page.
---
Updated 6/20/05