Tuesday, June 21, 2005
Dabney S. Lancaster Community College
Clifton Forge, Virginia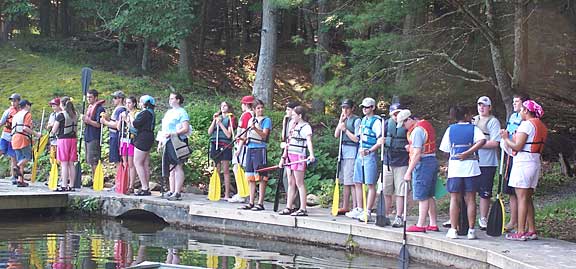 Waiting at the boat dock for our canoes.


On the lake!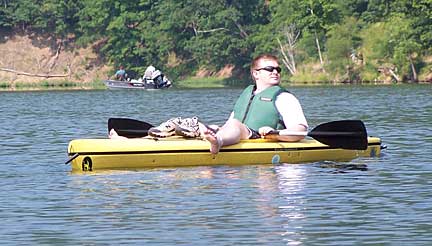 Josh supervises.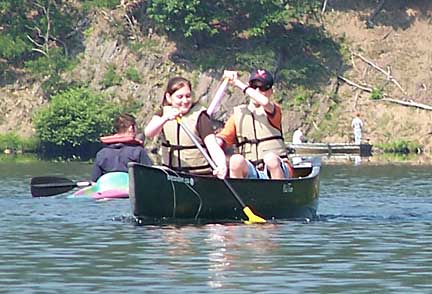 Mackenzie earned "most improved" canoeist.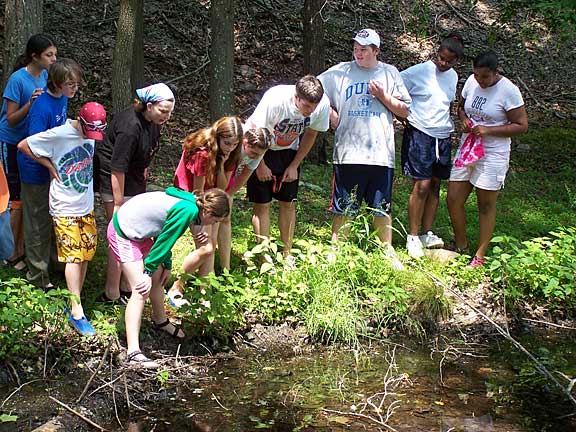 What's in the muck in the vernal pool?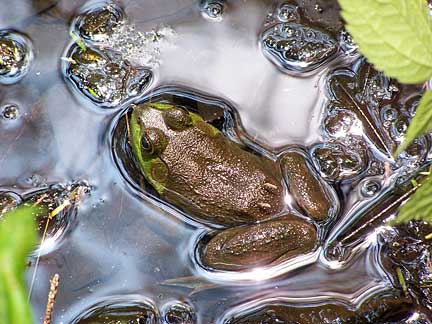 A bullfrog.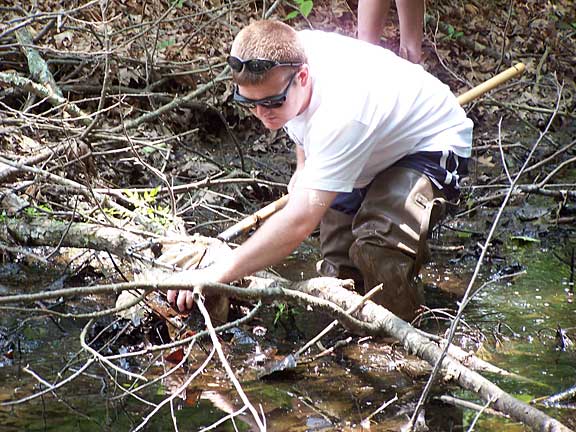 Josh uses a net to capture pond critters.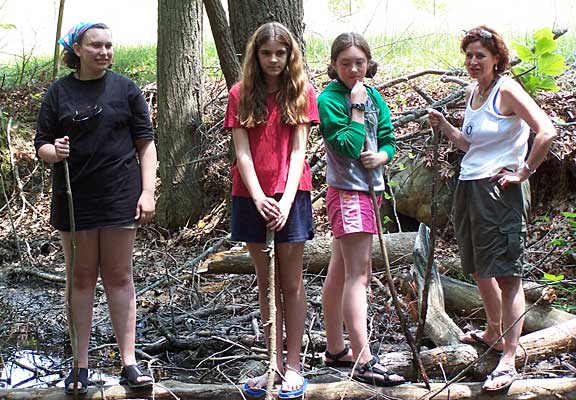 Four on a log.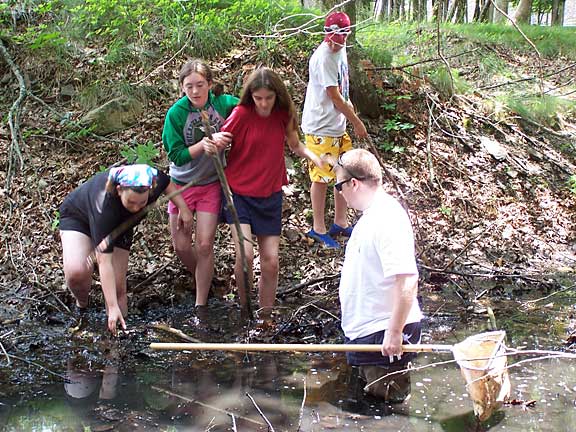 Josh wasn't the only one to get in the pond.
QuickTime movie of Travis in action. Warning: the file size is over 5 MB, and you will need to have QuickTime installed.
---
Return to Photo Index Page
Return to General Info Page.
---
Updated 6/21/05