Wednesday, June 22, 2005
Dabney S. Lancaster Community College
Clifton Forge, Virginia
Maury River Study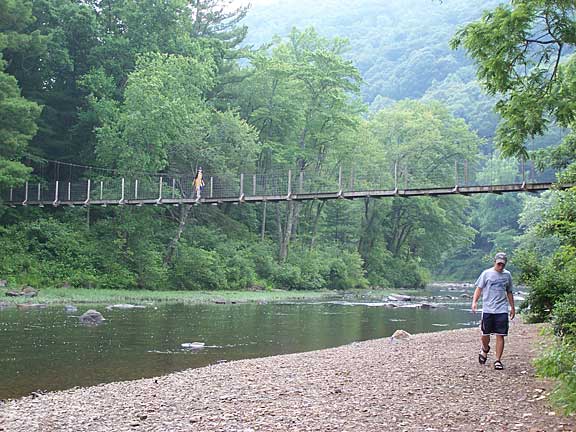 Our first study site at the beginning of Goshen Pass.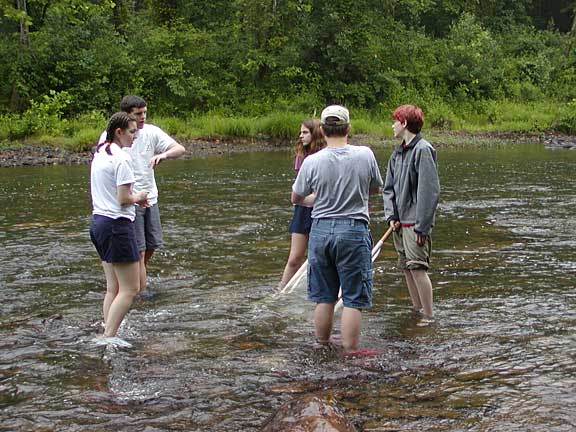 First--decide upon a riffle.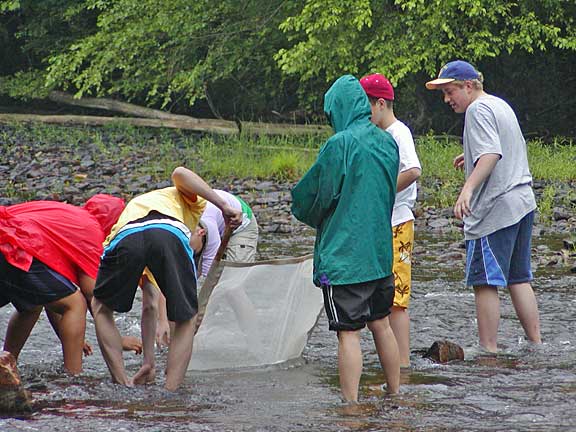 Setting the net.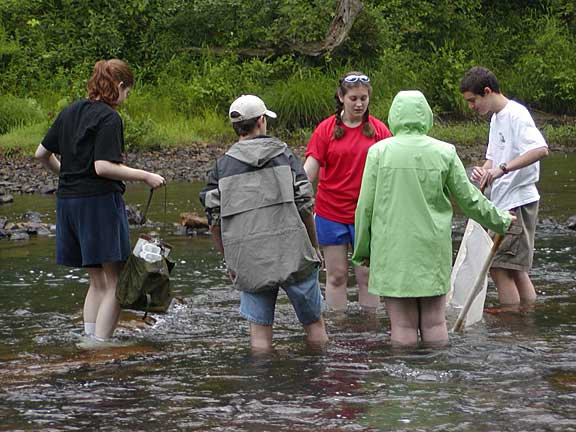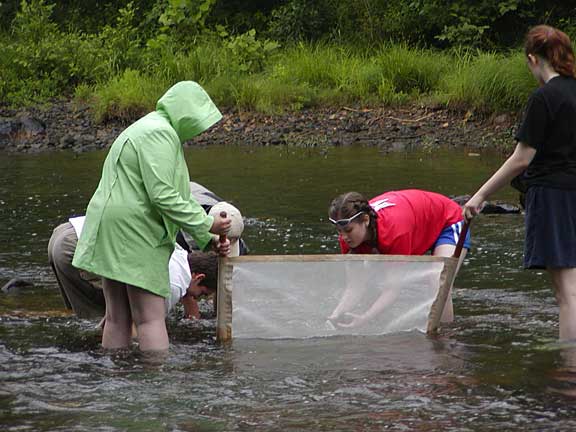 Rubbing all the rocks to get the invertebrates off the rocks and into the net.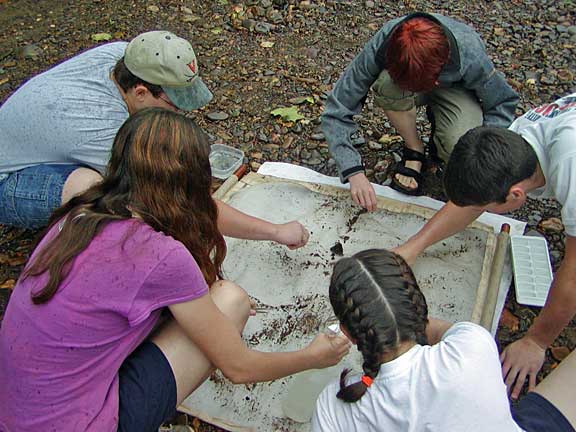 Now for the hard part--picking all the "bugs" off the net.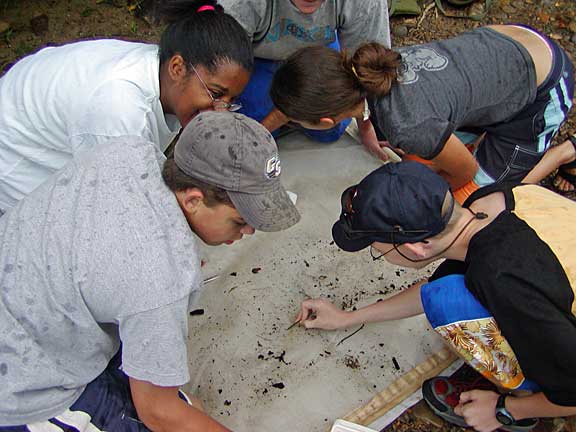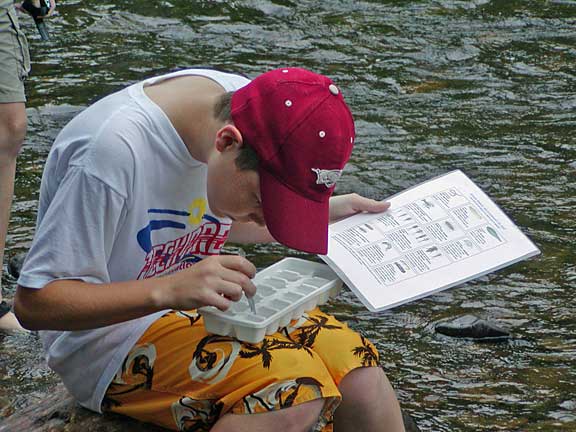 Finally--identify and tally.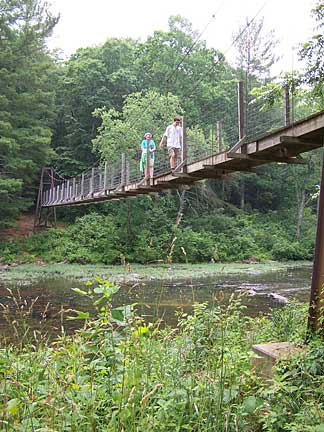 Checking out the swinging bridge.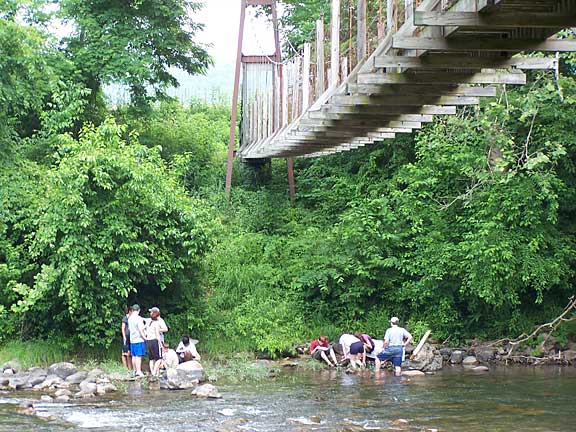 Site 2, at Rockbridge Baths, also had a swinging bridge.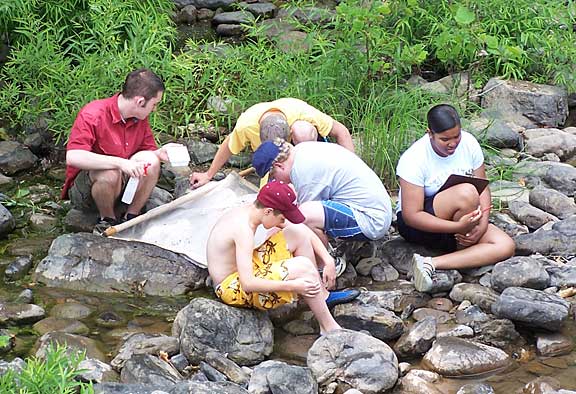 More picking and sorting.
---
Return to Photo Index Page
Return to General Info Page.
---
Updated 6/22/05