Friday, July 7, 2006
Dabney S. Lancaster Community College
Clifton Forge, Virginia
Ecothings
The long-awaited (and almost-forgotten) group photo.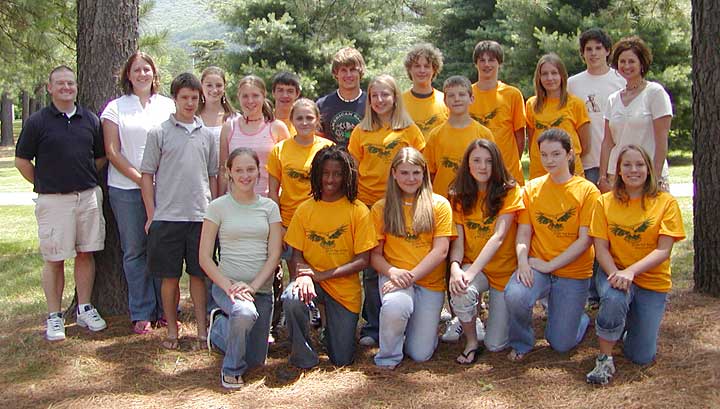 Ecothings
A photo of everyone's ecothing presentation will be on the CD, here are some of the more striking or unusual creations.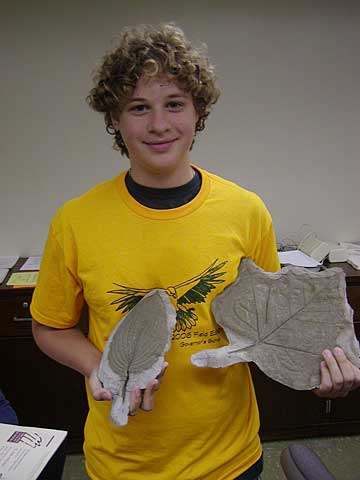 Cullen made concrete casts of leaves.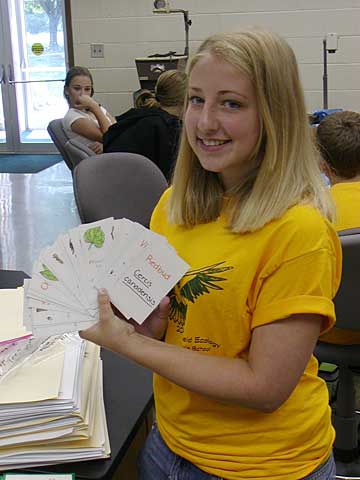 Mary made a leaf game.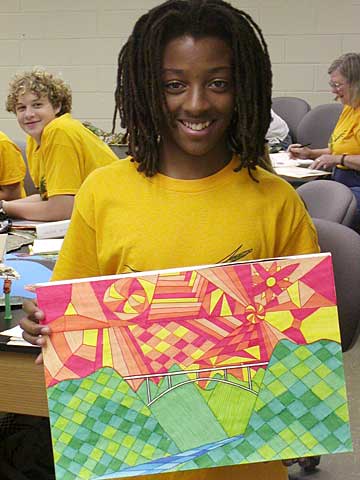 Lawrence displayed his artistic talents with a rendition of the New River Gorge.
The day concluded with a reception/picnic at Pine Point.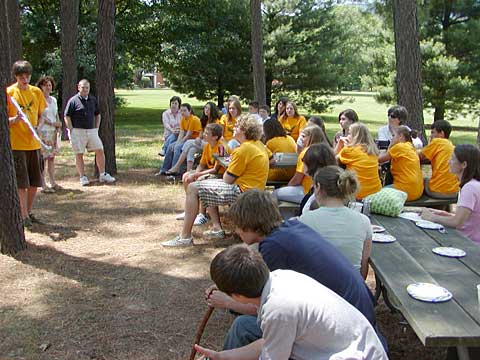 Alan presents his salamander collage at the picnic.
---
Thanks for a wonderful Governor's School!

---
Return to Photo Index Page
Return to General Info Page.
---
Updated 7/7/06