Tuesday, June 20, 2006
Dabney S. Lancaster Community College
Clifton Forge, Virginia
Long day in the Lab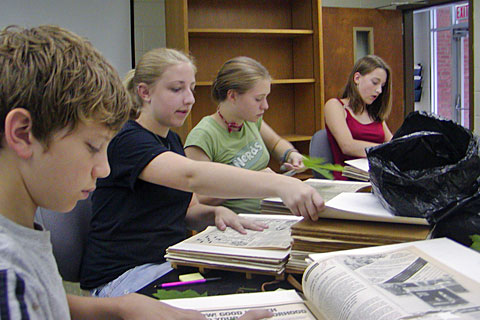 Getting all those leaves into our plant presses was the first order of the day.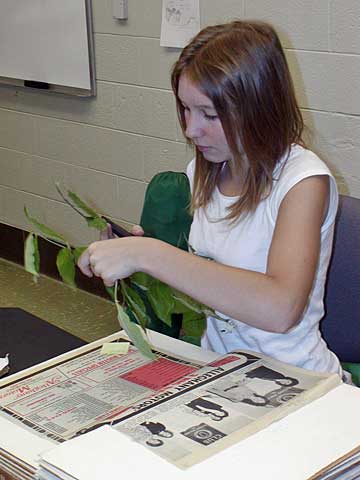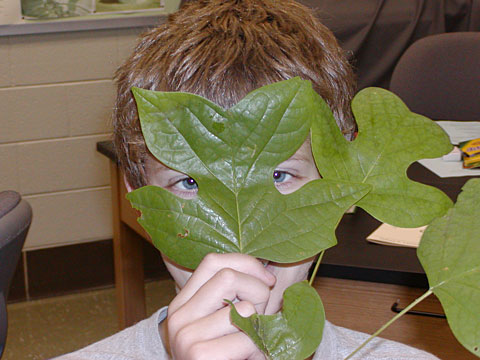 Who is that masked man behind the yellow poplar leaf?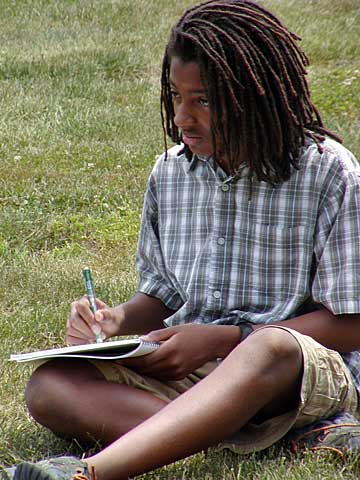 The day concluded with a "blind" sketch. If you'd like to see what kind of sketching Lawrence can do, check out the T-shirt design on the 2006 Photo Index page.
---
Return to Photo Index Page
Return to General Info Page.
---
Updated 6/20/06