Tuesday, June 27, 2006
Dabney S. Lancaster Community College
Clifton Forge, Virginia
No Lake; Plenty of Leaves
Douthat State Park was flooded, so we had to move to "Plan B" and mount leaves today. We hope we can return to Douthat for our canoe outing next week.
We spread out all over Warren Hall to press leaves.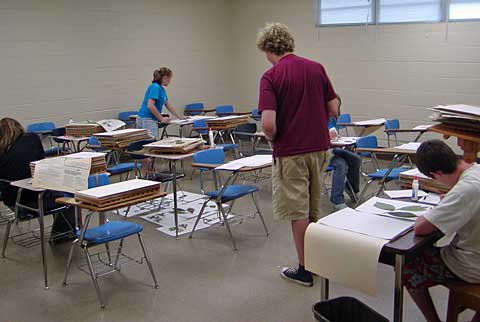 Classroom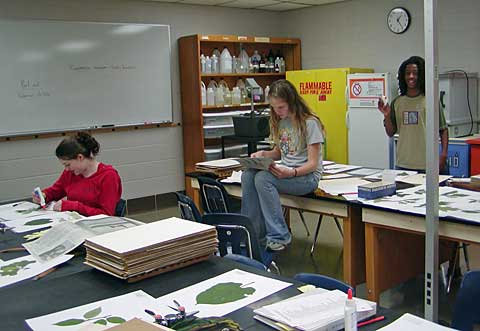 Chemistry Lab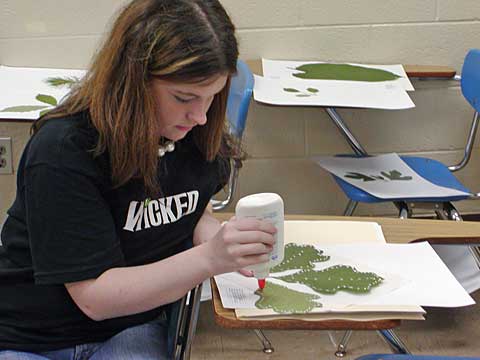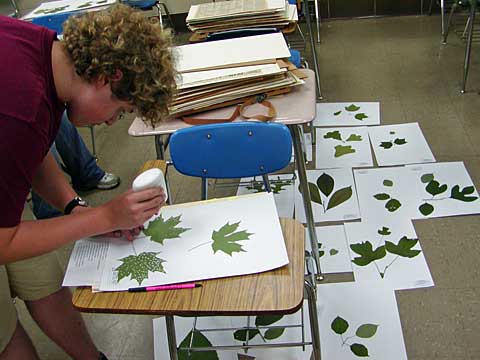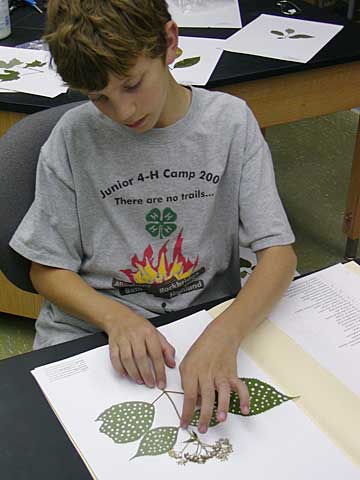 With all those dots of glue, the leaves look like they have a rash!
Every year we seem to acquire some sort of animal "mascot". This year the honor goes to Alfred, who no longer lives in Warren Hall!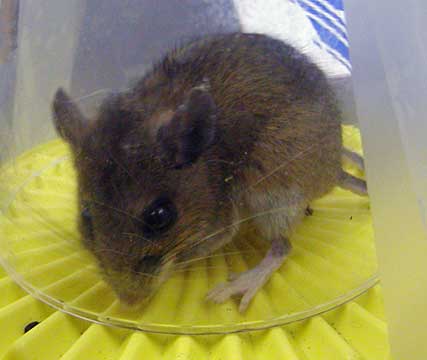 ---
Return to Photo Index Page
Return to General Info Page.
---
Updated 6/30/06