Tuesday, July 1, 2008
Dabney S. Lancaster Community College
Clifton Forge, Virginia

A day of counting benthic macroinvertebrates in the Cowpasture River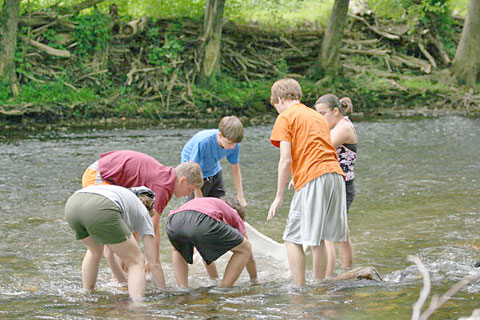 Rubbing rocks and catching macroinvertebrates.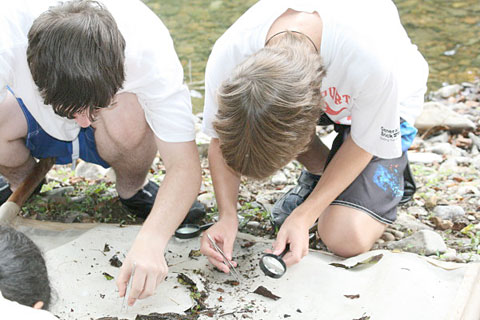 Now we have to collect all the "bugs", sort, and count.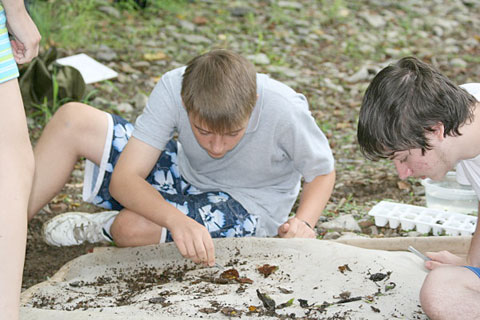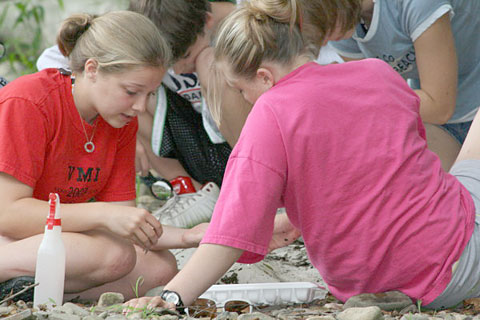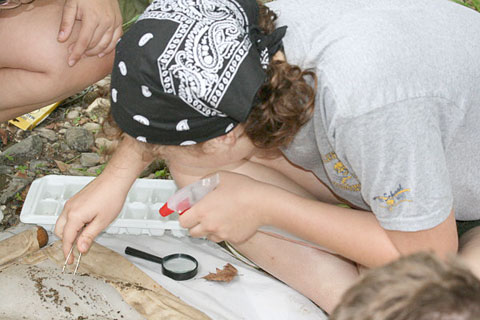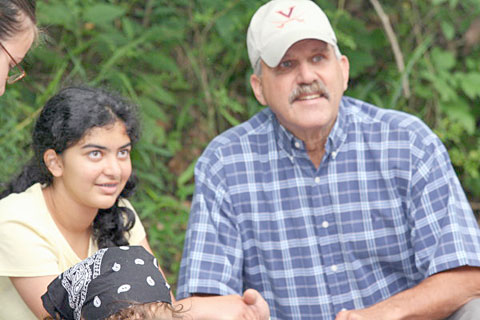 Dr. Terry King and Sarita discuss the day's results.
And when the hard work is all done, it's time for fun!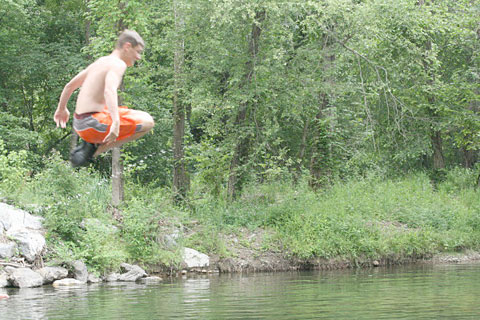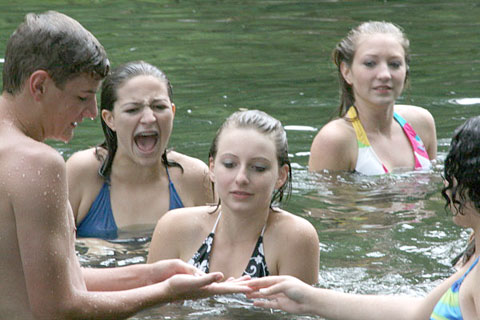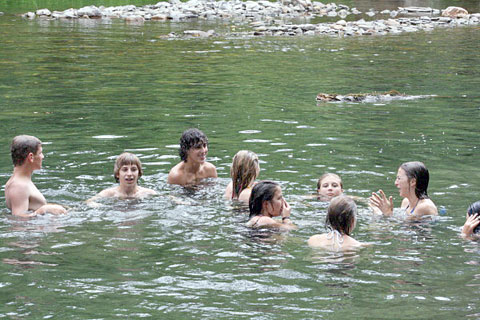 And once again, "Critters of the Day":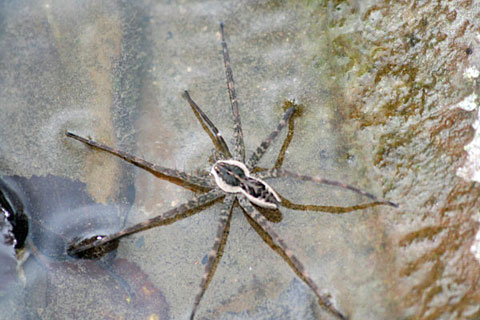 This spider wasn't especially small, but ...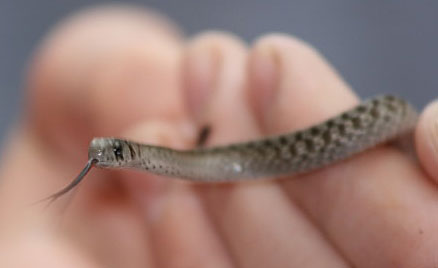 ... the snake and the salamander continue our streak of unusually small individuals.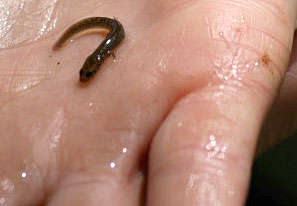 ---
Return to Photo Index Page

Return to General Info Page.
---
Updated 7/1/08