Monday, June 15, 2009
Dabney S. Lancaster Community College
Clifton Forge, Virginia
Day Trip to Roaring Run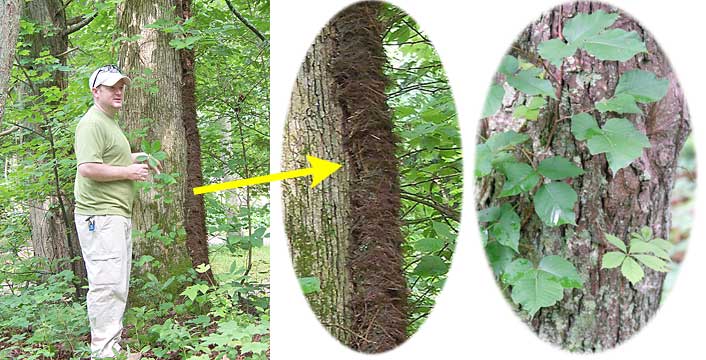 Our trip started with Josh's introduction to poison ivy.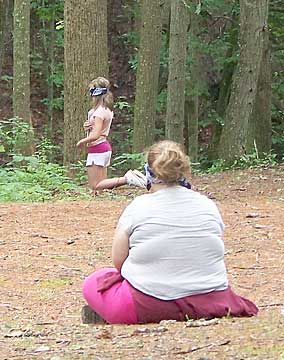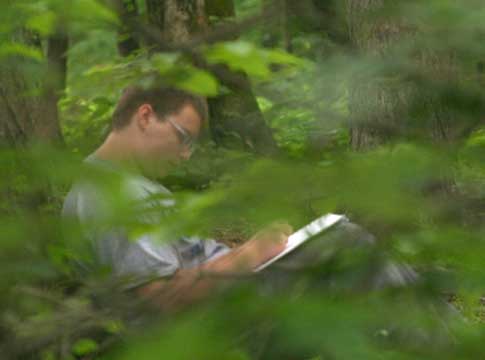 We then paid attention to our senses other than sight,.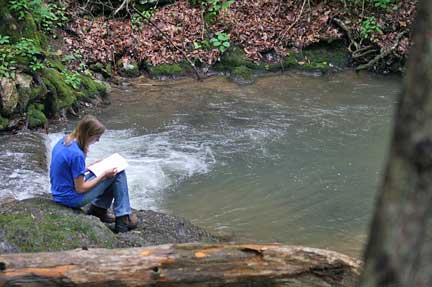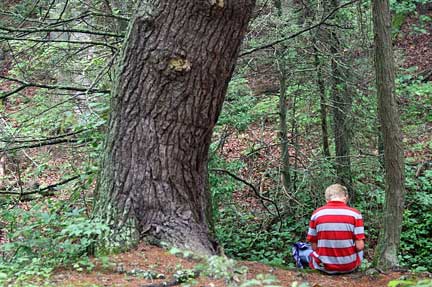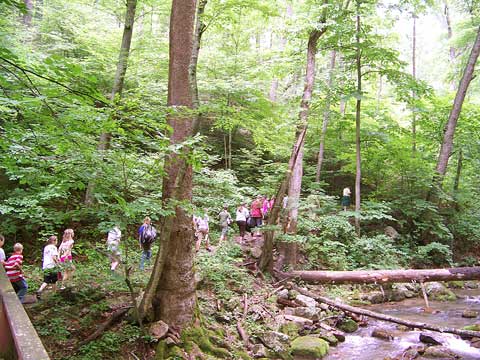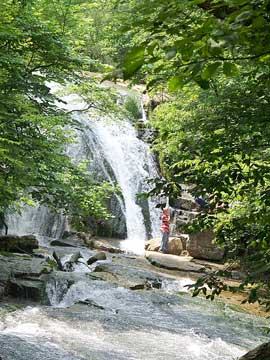 On the trail to the falls at the top of Roaring Run.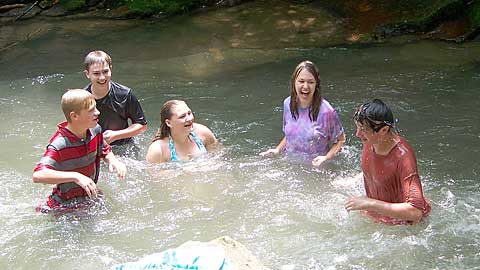 Five of the six newest members of the "Polar Bear Club".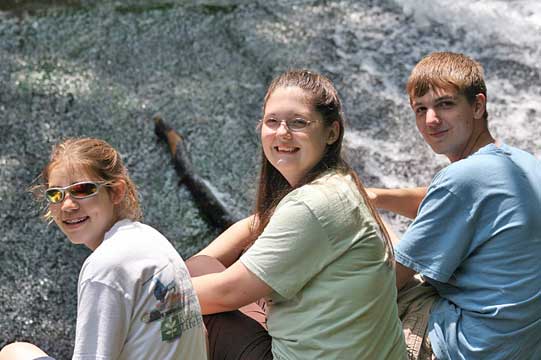 Enjoying the "rest stop" at the falls.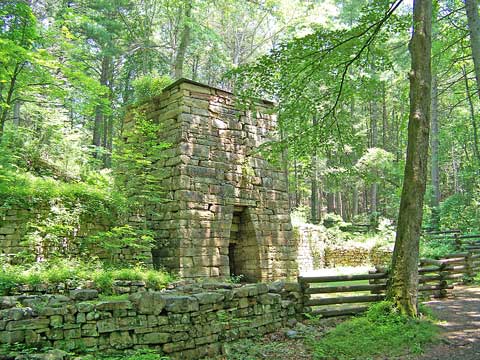 The abandoned iron ore furnace.
---
Interesting flora and fauna of the day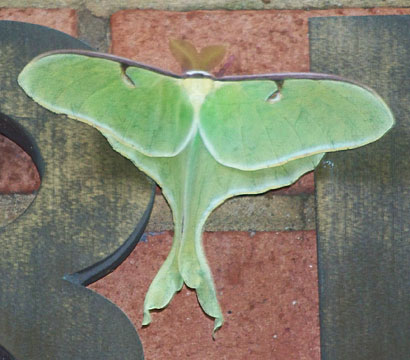 Luna moth (Actius luna)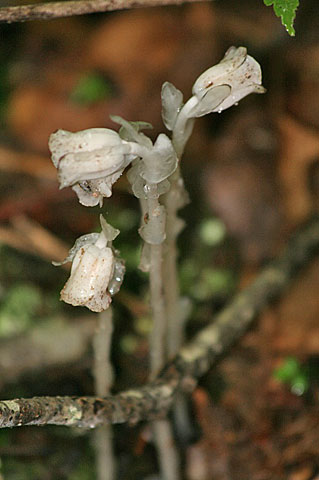 Indian Pipe (Monotropa uniflora). This is not a fungus, but a vascular plant!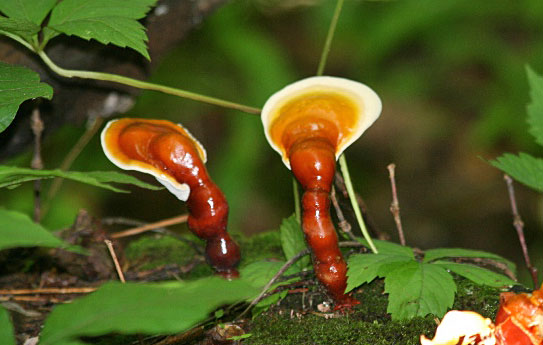 Hemlock Polyphore fungus (Ganoderma tsugae)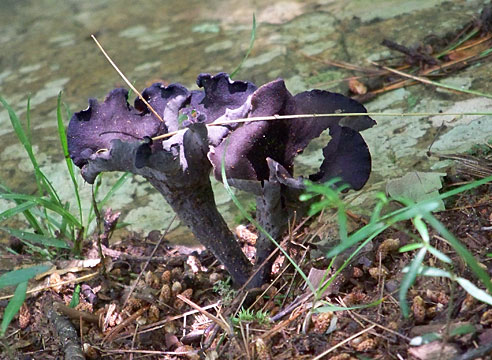 Black trumpet fungus (Craterellus fallax)
---
Return to Photo Index Page
Return to General Info Page.
---
Updated 6/16/09