Tuesday, June 16, 2009
Dabney S. Lancaster Community College
Clifton Forge, Virginia
Long day in the Lab
Most of the morning was spent pressing our leaf specimens.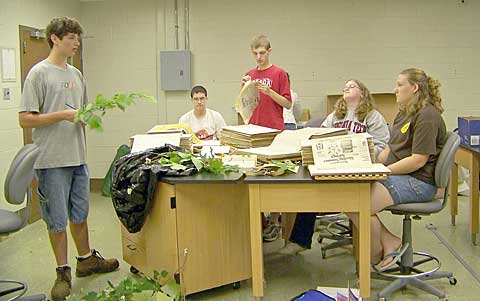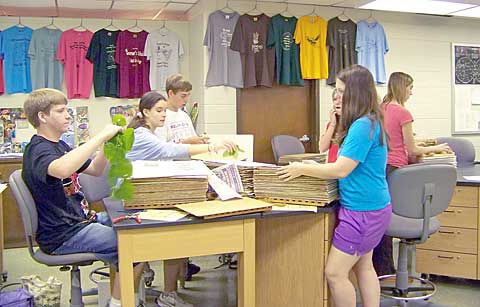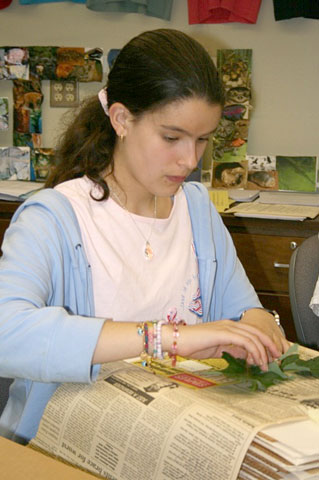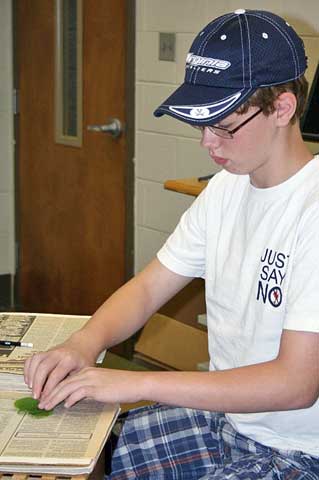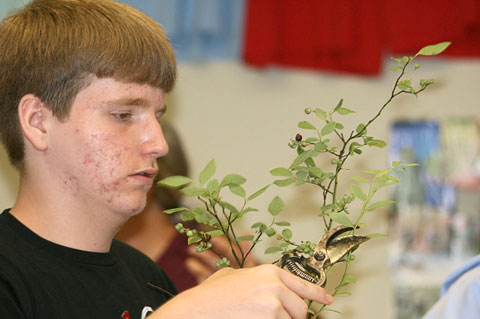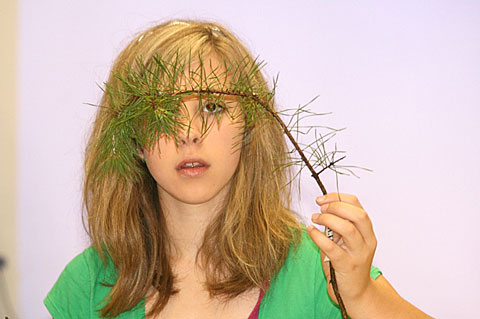 So what do I do with this?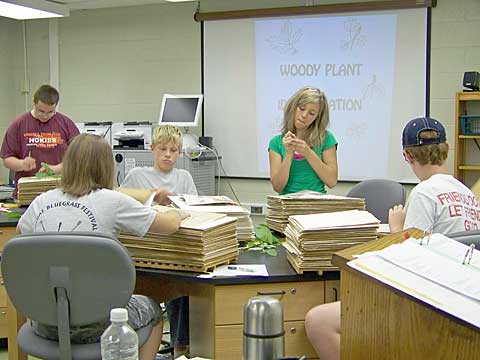 After lunch, we learned how to set up our tents. Normally we go outside for this, but rain had us practicing in the Armory.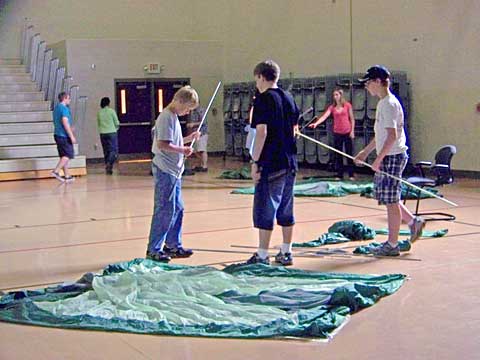 First -- get those poles figured out.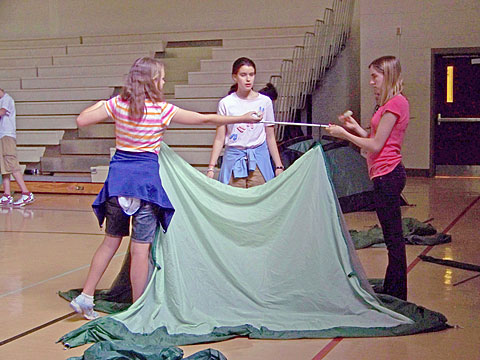 How do we do this?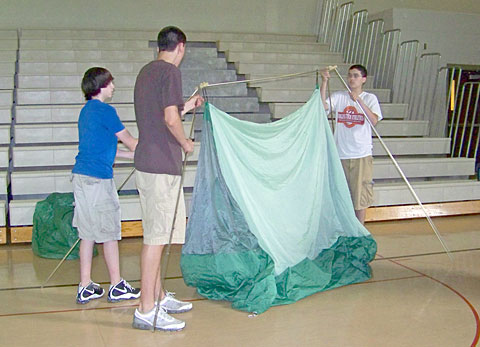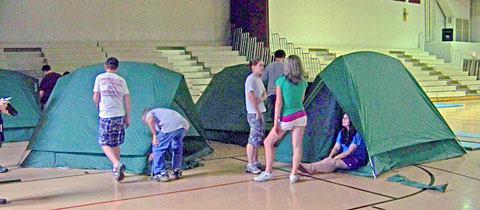 An indoor campsite.
Even Jane and Josh had to figure out how to put together their new tents.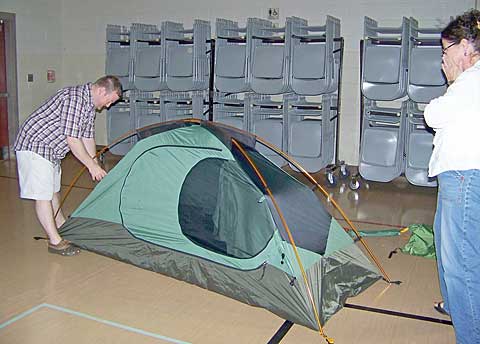 ---
Return to Photo Index Page
Return to General Info Page.
---
Updated 6/28/09