Tuesday, June 23, 2009
Dabney S. Lancaster Community College
Clifton Forge, Virginia
Canoes & Vernal Pools
We spent most of the day at Douthat State Park.
First -- learning how to get around in a canoe (think teamwork), then a scavenger hunt, sketching, and poetry.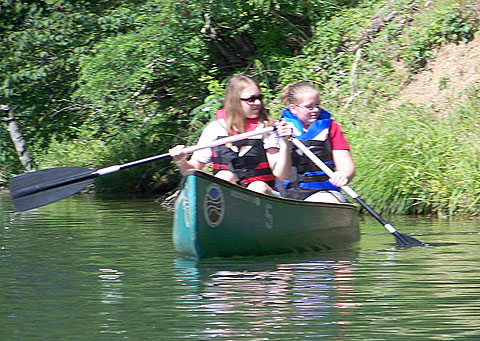 Someone in the back isn't working very hard at moving the canoe!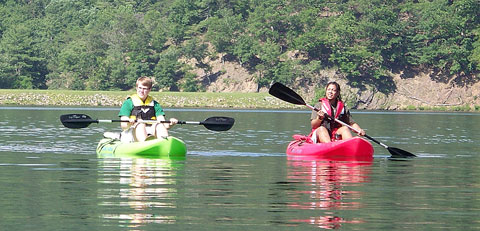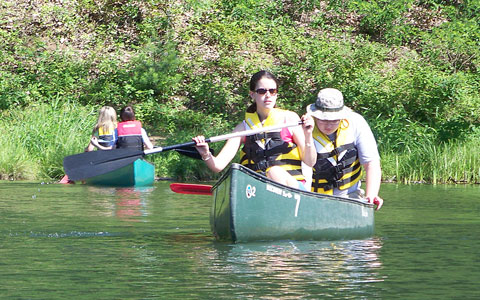 Didn't Jane say that both front and back were supposed to paddle?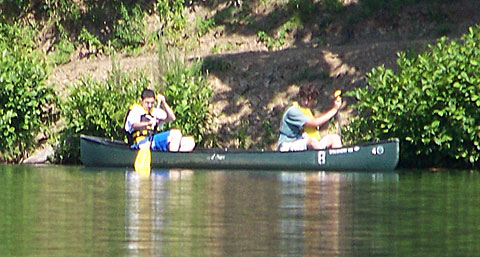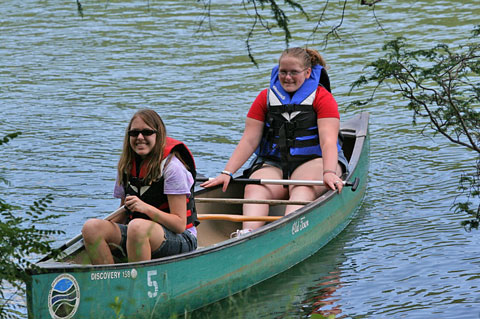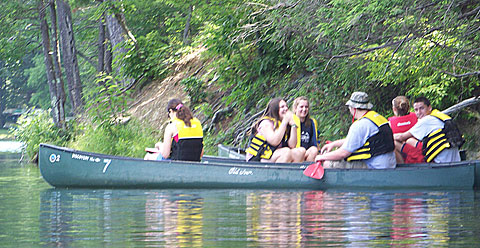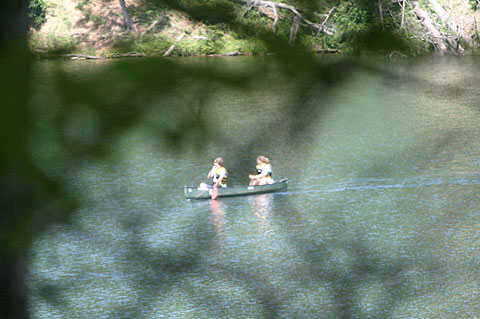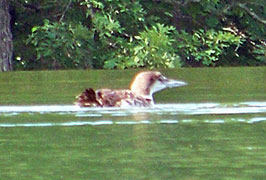 Now you see him ... now you don't. The "diving duck" sure looks like a common loon, but doesn't he know he's supposed to spend the summer up in Canada?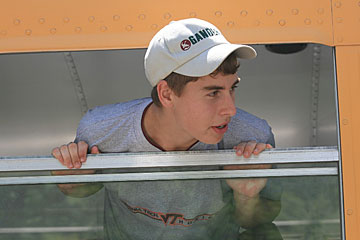 Is it lunch time yet?
After lunch, we investigated a vernal pool.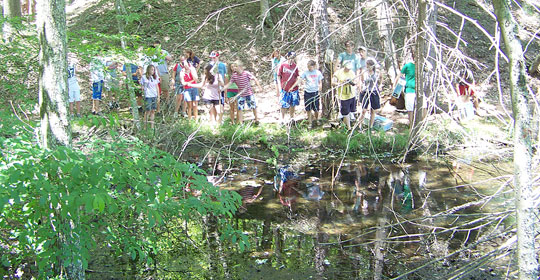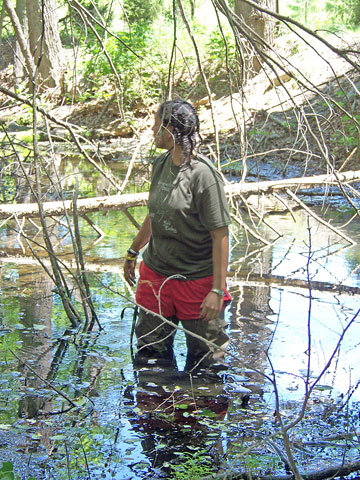 The pool looked about 6 inches deep. Surprise! (But Mickie knew this ahead of time!)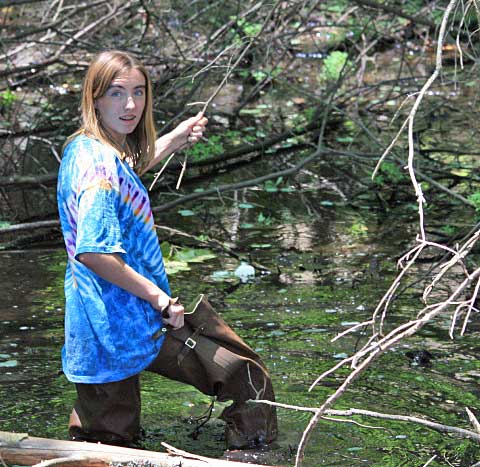 Several other students also enjoyed a "stroll" through the vernal pool.

While others preferred to watch from the bank.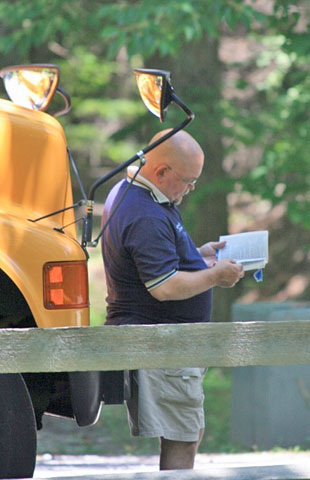 Our bus drivers always come prepared with a good book!
---
Most of today's wildlife today came from in or near the vernal pool.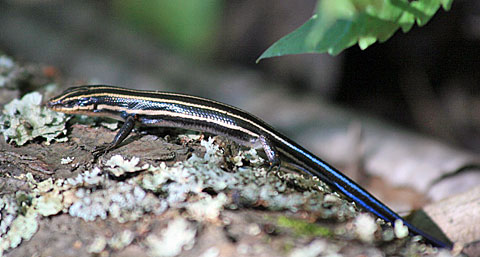 A blue-tailed skink basking in the sun.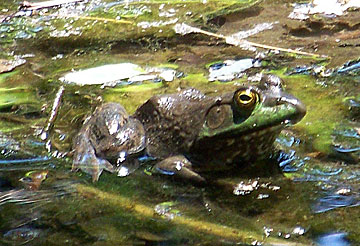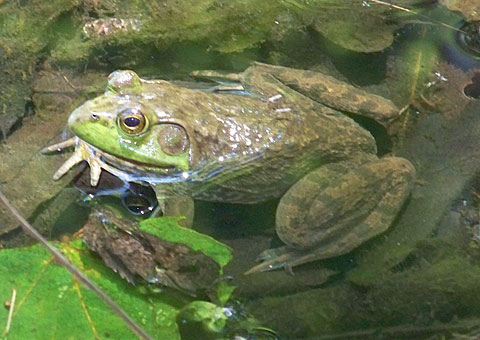 While we saw many tiny frogs, the green frogs stole the show. See how well they are camoflaged.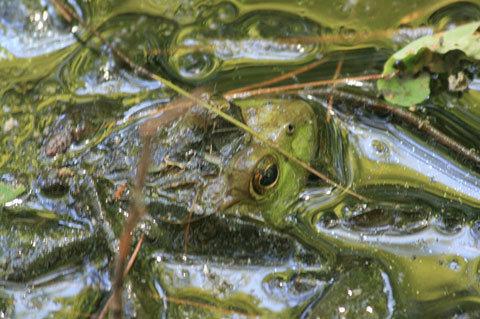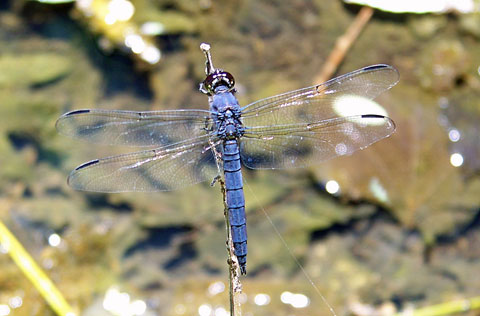 A "slaty skimmer" dragonfly (Libellula incesta)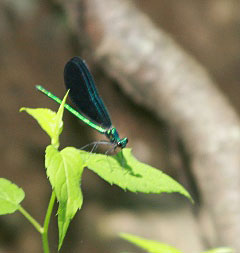 An "ebony jewelwing" damselfly (Calopteryx maculata)
---
Return to Photo Index Page
Return to General Info Page.
Return to 2009 Participants' Info Page.
---
Updated 6/28/09