Monday, June 21, 2010
Dabney S. Lancaster Community College
Clifton Forge, Virginia
After spending the morning learning about salamanders, we got to go in the river in the afternoon.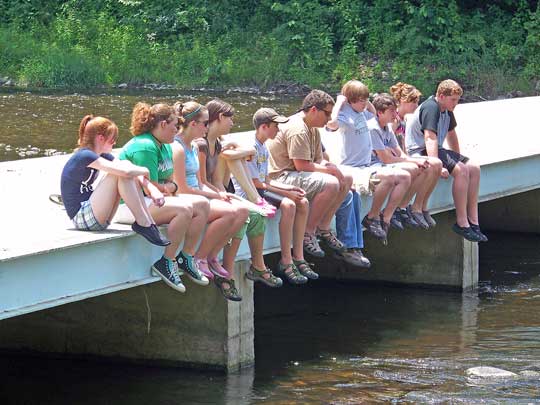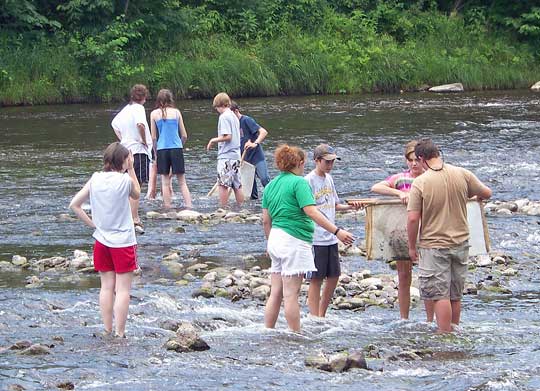 Collecting a benthic sample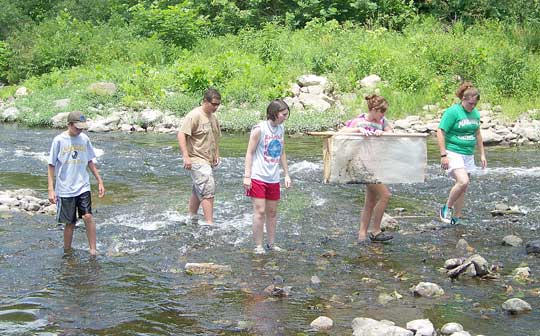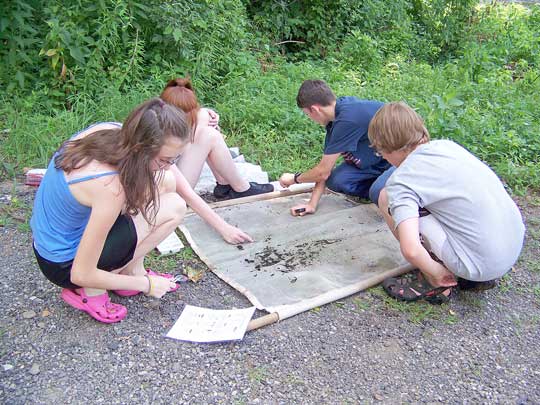 Now for the tedious part: picking up and identifying all the "bugs".
Also -- What's wrong with this picture?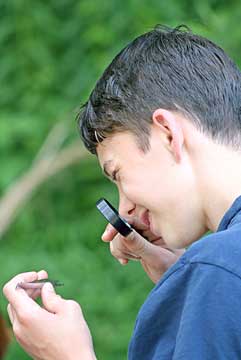 Identification can require a "close-up and personal" look.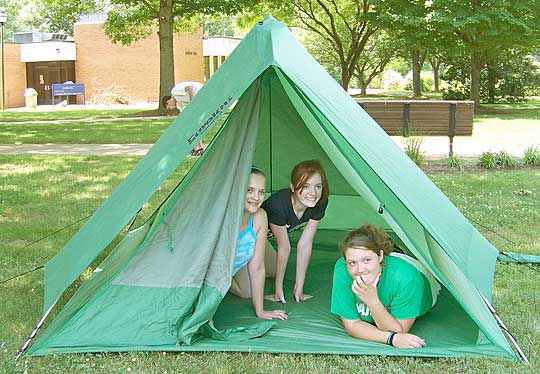 At the end of the day, we learned how to set up tents.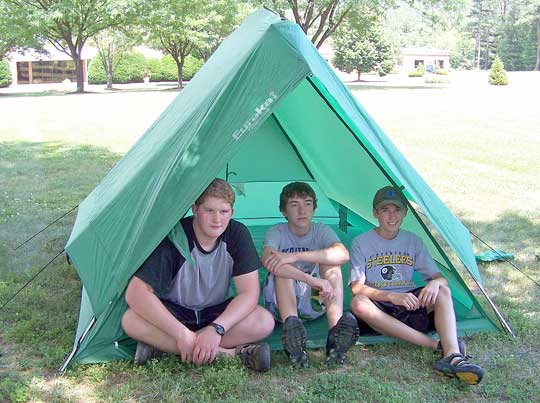 ---
Return to Photo Index Page
---
Updated 6/21/10