Tuesday, June 22, 2010
Dabney S. Lancaster Community College
Clifton Forge, Virginia
It's a River Day!
A hot summer day is a great time to examine benthic macroinvertebrates!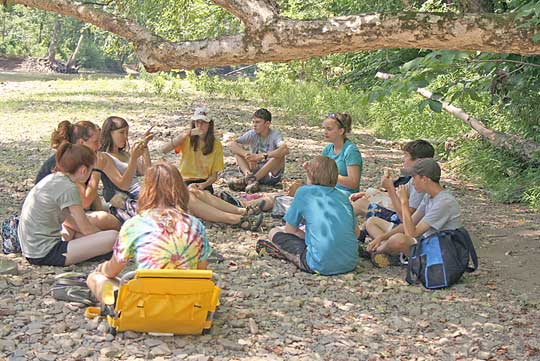 Snack time / lunch time in the shade.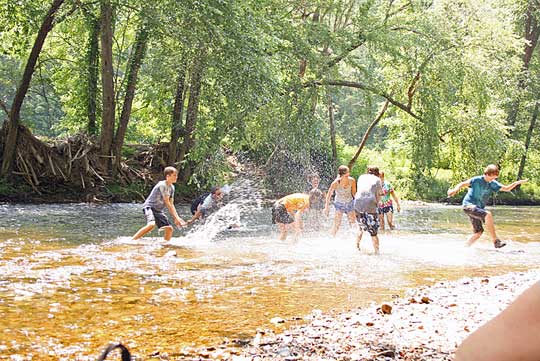 A short "recess" before we get to work
.


Sampling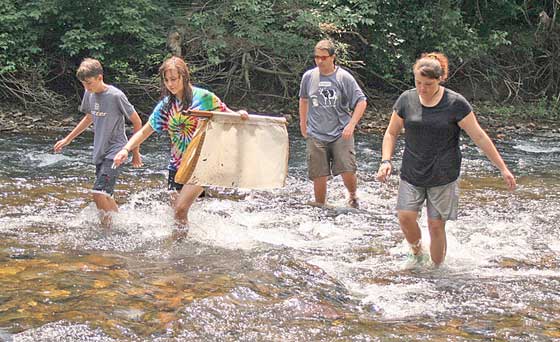 Bringing the net back to the river bank for counting.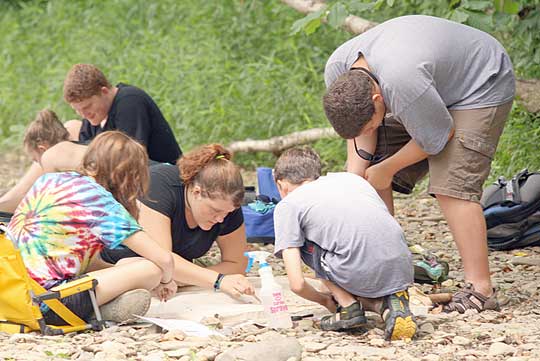 Picking all the "bugs" off the net.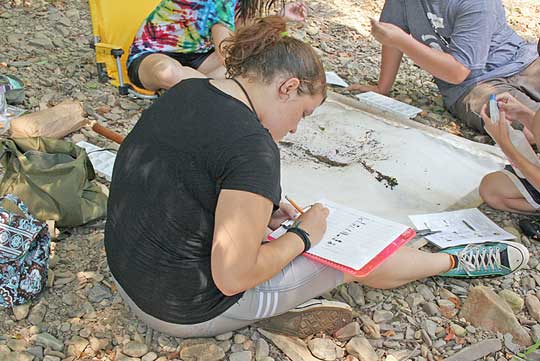 Recording the data.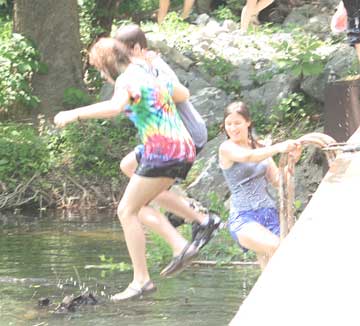 And when the work is done, it's time to play (again).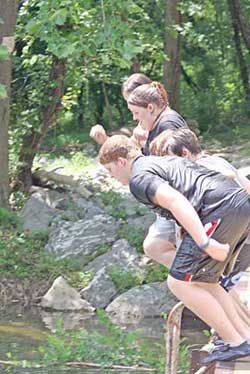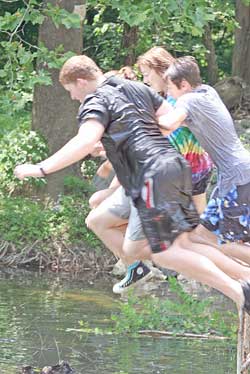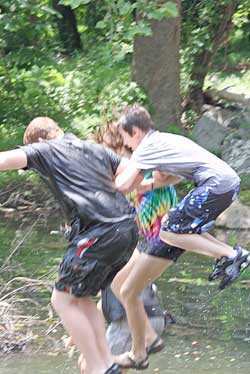 Group jump into the river.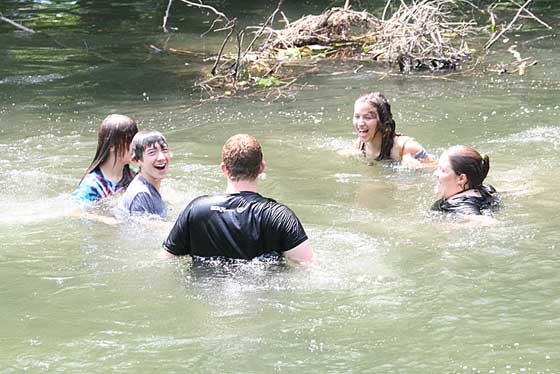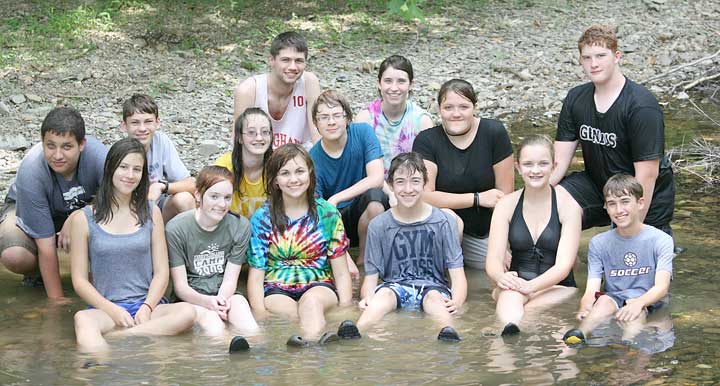 The Cowpasture River group picture. Click on the image to download the full-size version.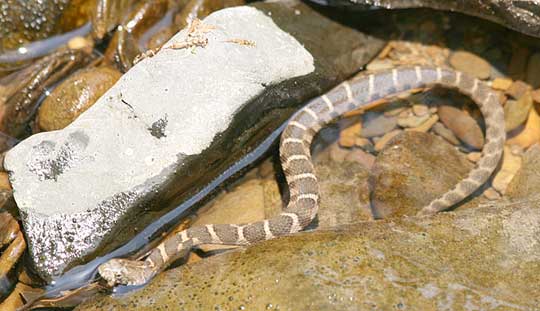 The "Critter of the Day": A beautiful (and non-venomous) northern water snake.
---
Return to Photo Index Page
---
Updated 6/27/10