Tuesday, June 28, 2011
Dabney S. Lancaster Community College
Clifton Forge, Virginia
Vernal Pools and Forestry Plots
We started the day by reviewing and practicing our forestry protocol.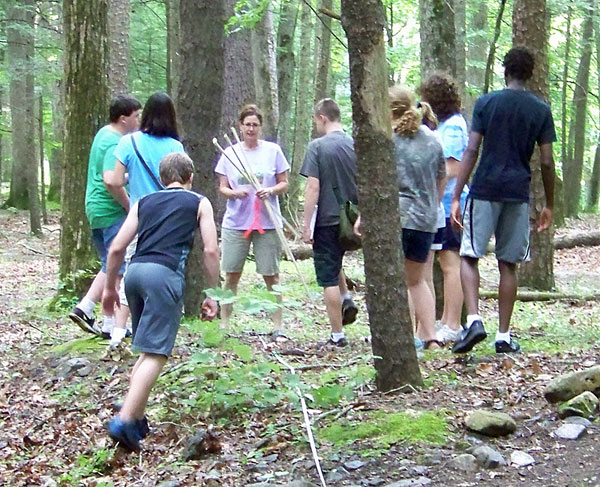 Setting up a 50 m transect.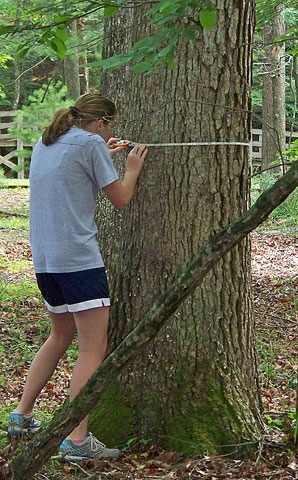 Measuring the dbh of a tree.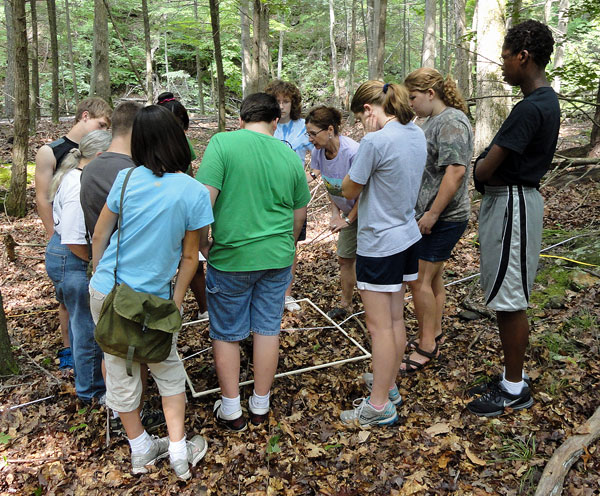 And the final step -- the 1 meter square for groundcover estimates.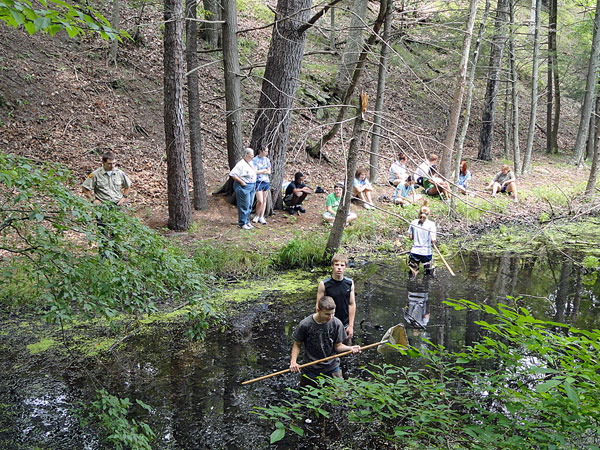 After lunch, we visited the vernal pool.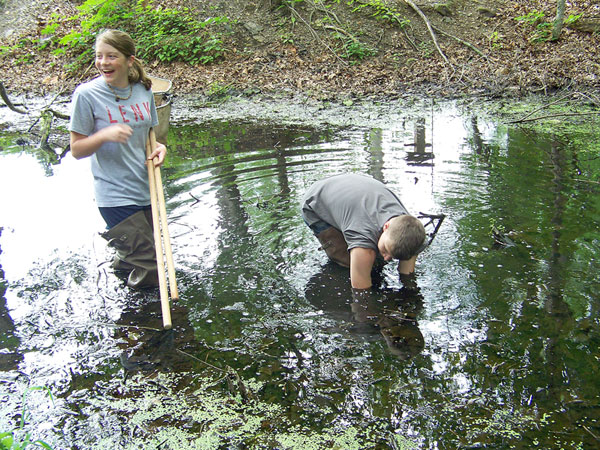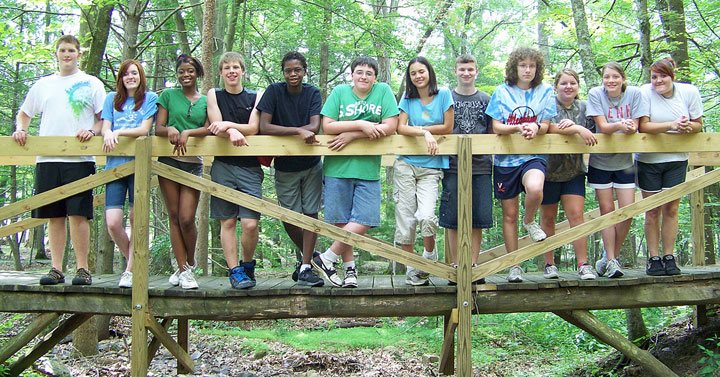 Group picture on the bridge near the vernal pool. Click here for a full-size version more suitable for printing.


We finished our time at Douthat State Park with a geocaching exercise.
Critters of the Day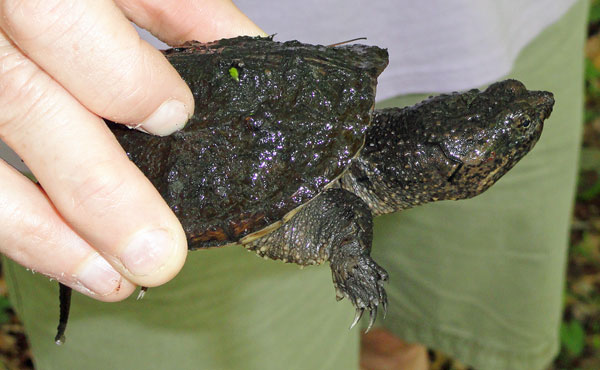 A small turtle found in the vernal pool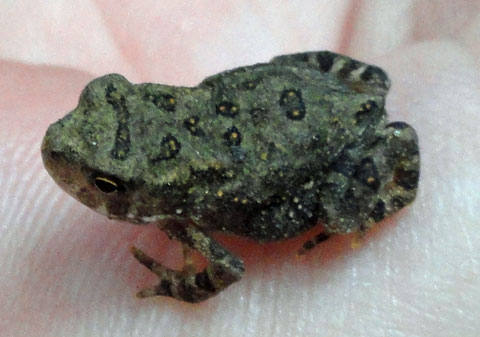 The ground was littered with lots of these tiny toads. Each one about the size of a thumbnail.
---
Return to Photo Index Page

Return to General Info Page.
---
Updated 7/7/11