Tuesday, July 5, 2011
Dabney S. Lancaster Community College
Clifton Forge, Virginia
Leaves and Data
Today was a serious "inside" day.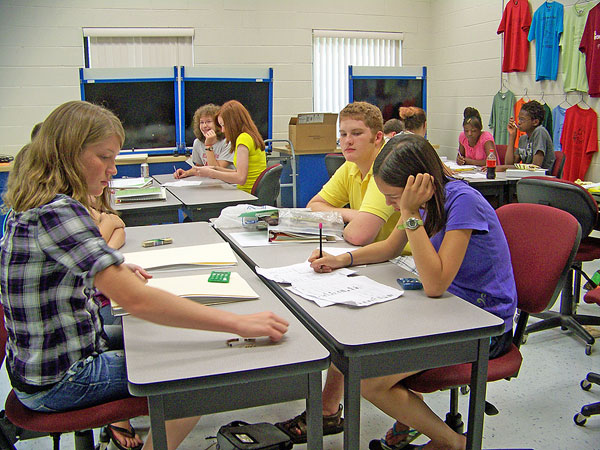 Finishing the calculations from our aquatic study. The Cowpasture River continues to keep it's stellar reputation as a very clean stream.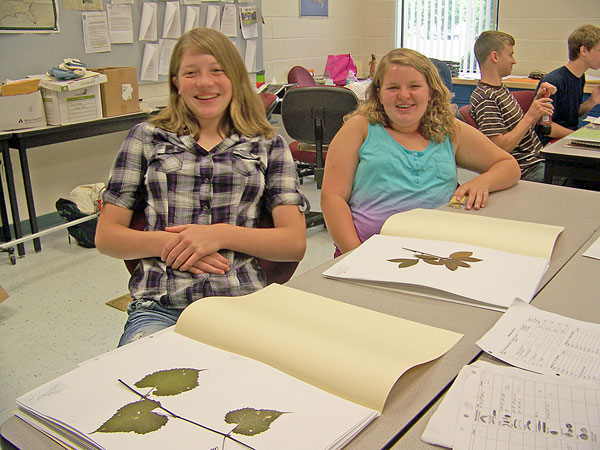 It's quite a chore glueing pressed leaves to make 25 herbarium specimens.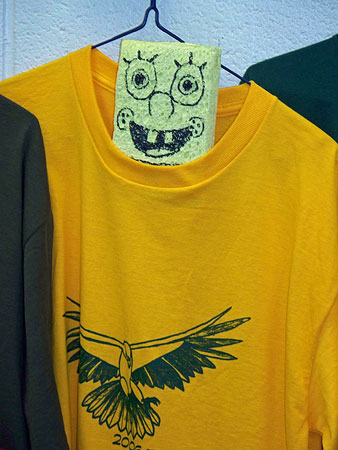 And we have a new class member today -- Grant invited Sponge Bob Squarepants to join us.
---
Return to Photo Index Page

Return to General Info Page.
---
Updated 7/5/11