Friday, June 17, 2011
Dabney S. Lancaster Community College
Clifton Forge, Virginia
Leaves and Bugs and Backpacks
There's really not too much to take pictures of when we spend most of our day in the classroom.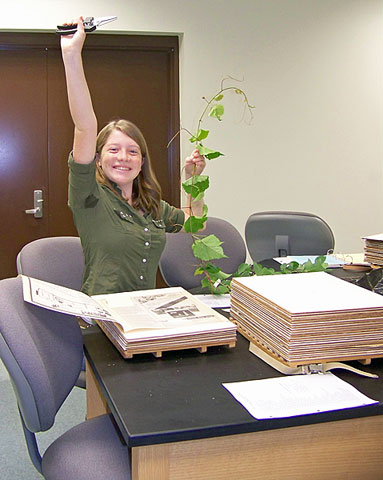 We started the morning by pressing the leaves we collected yesterday.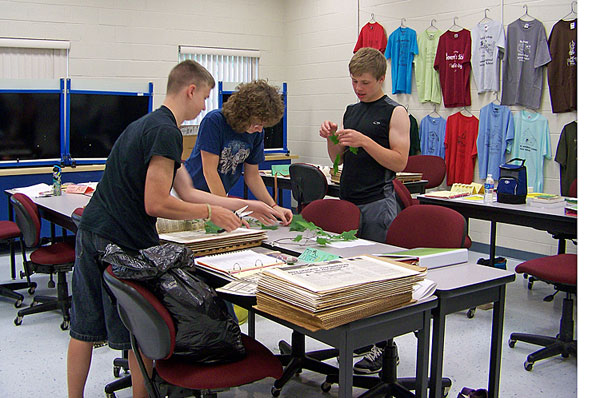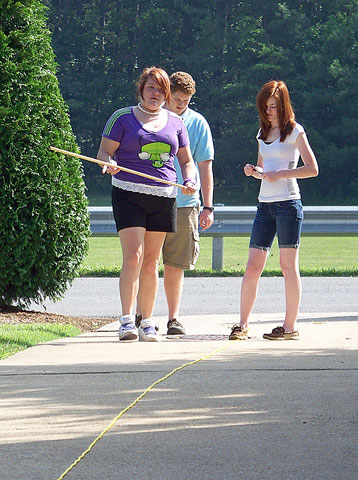 Marking off a long rope for the second-year participants' river study.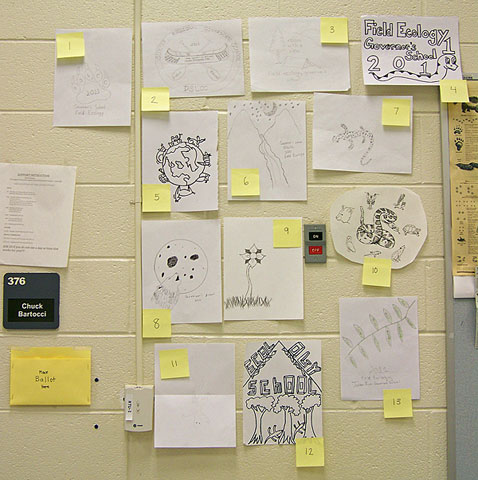 Ready for the T-Shirt design vote. The winner is displayed on the previous page. (Click "Photo Index Page" below.)
---
Return to Photo Index Page

Return to General Info Page.
---
Updated 6/18/11