Monday, June 20, 2011
Dabney S. Lancaster Community College
Clifton Forge, Virginia
A Day of Mixed Activities
In the morning, we learned about salamanders, then practiced tent set-up.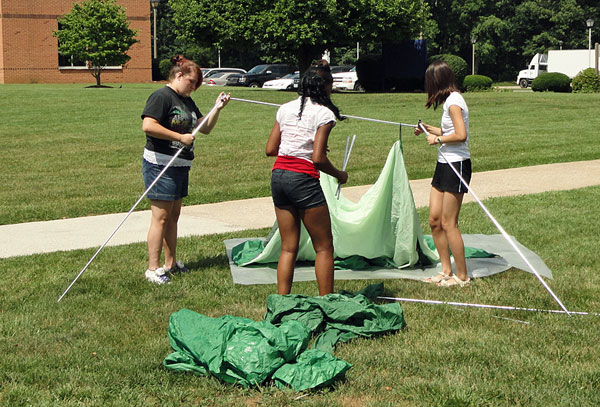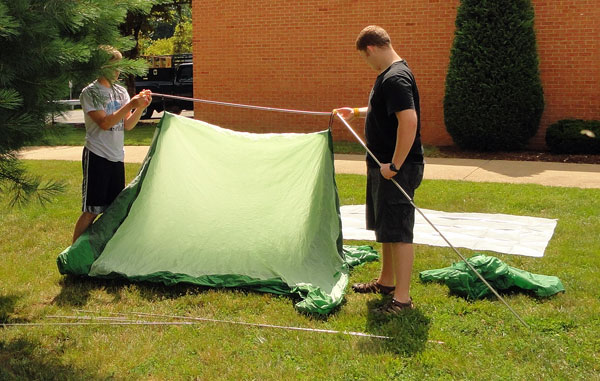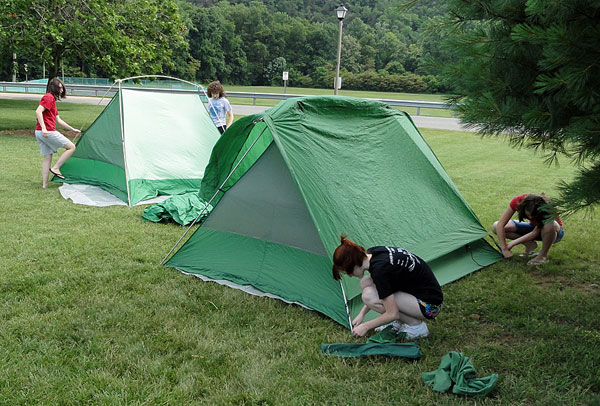 After lunch, we went into the Jackson River to sample benthic macroinvertebrates.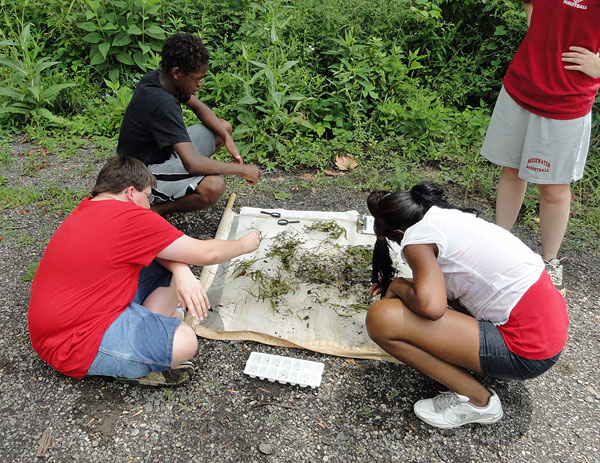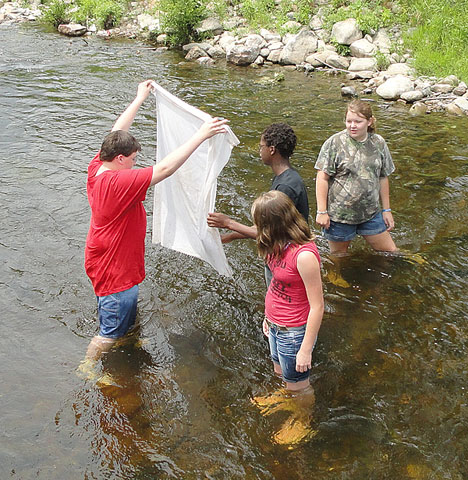 ---
Wildlife-of-the-Day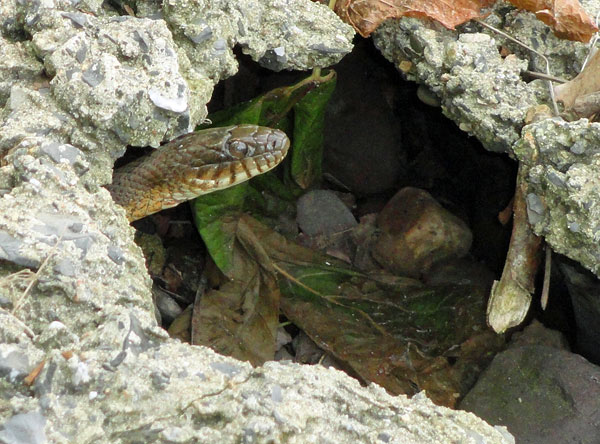 The shy snake. There's not enough here to ID the snake, but it's not venomous.
---
Return to Photo Index Page

Return to General Info Page.
---
Updated 6/20/11