Tuesday, June 21, 2011
Dabney S. Lancaster Community College
Clifton Forge, Virginia
It's a River Day!
Today we put our macroinvertebrate knowledge to the test in the Cowpasture River.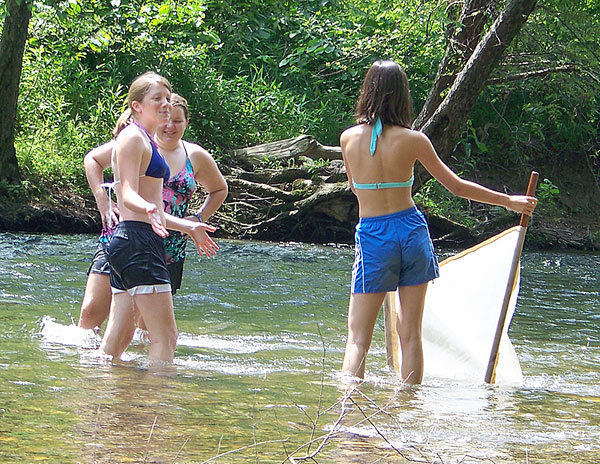 Let's get this net filled with "bugs"!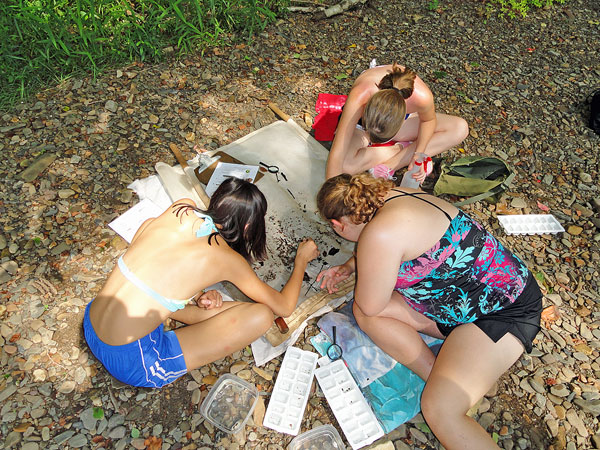 Picking and counting requires tenacity (vocabulary word of the day).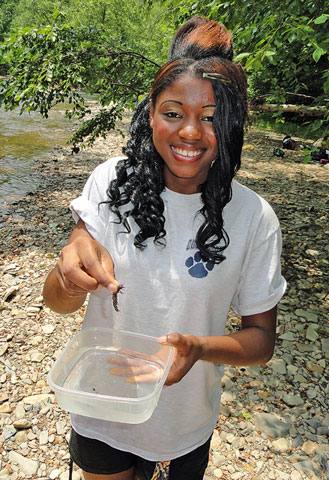 Mekiela demonstrates her conquest of a hellgrammite.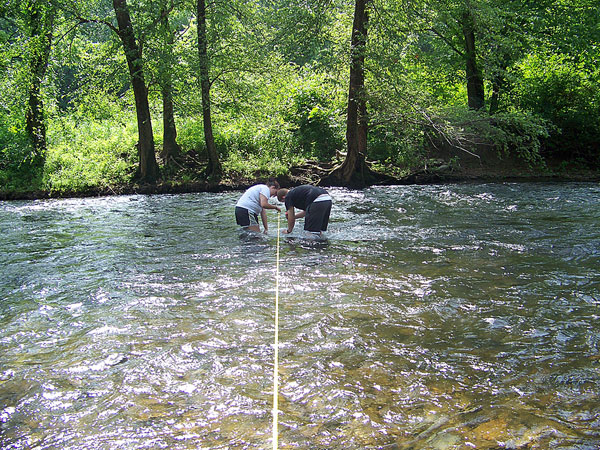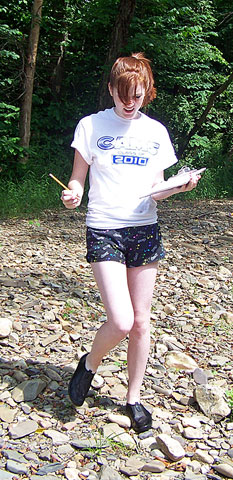 The second-year participants measured the Cowpasture to determine the flow rate of the river.
Our reward for hard work was a half-hour swim session.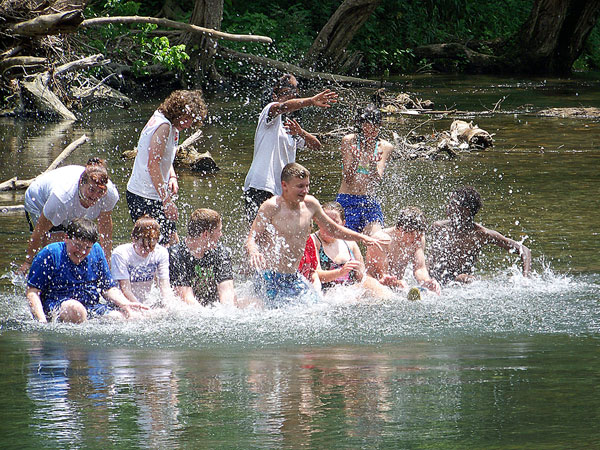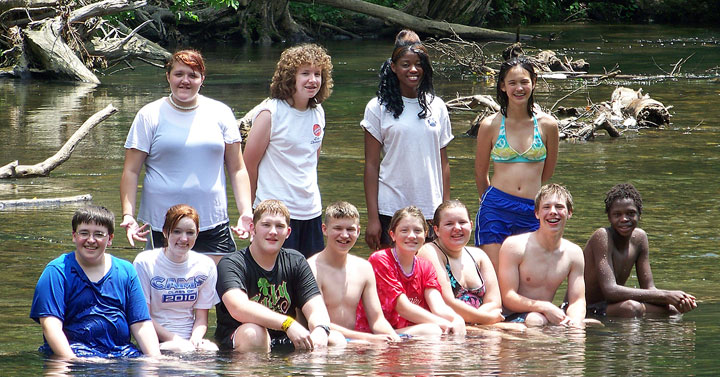 Our Cowpasture River group photo. Click here for a full-size version more suitable for printing.
---
Today's Critters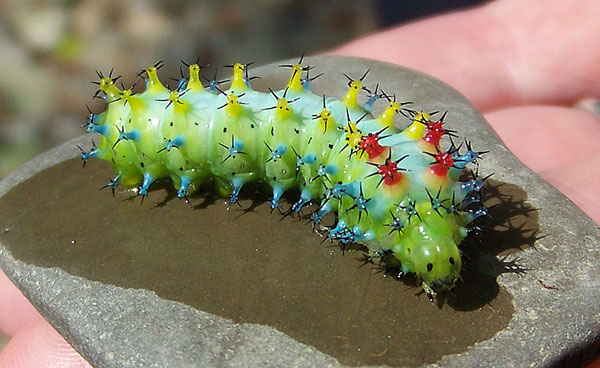 The day's first find was this Technicolor caterpillar that will mature into a gorgeous Cecropia moth -- North America's largest moth with a wingspan of up to 7 inches. We also had two large brown/gray caterpillars fall from the overhanging trees, but there really wasn't a good picture to post here.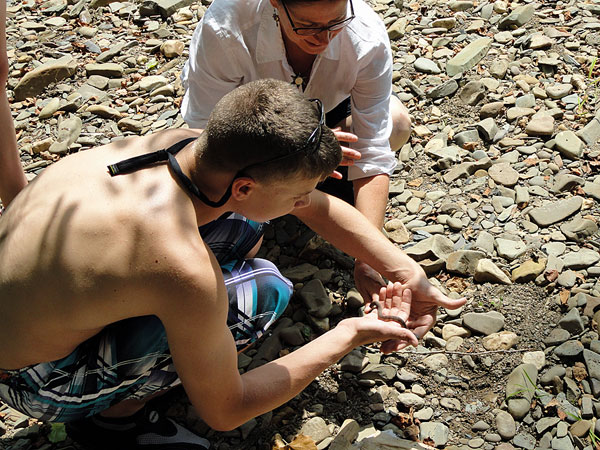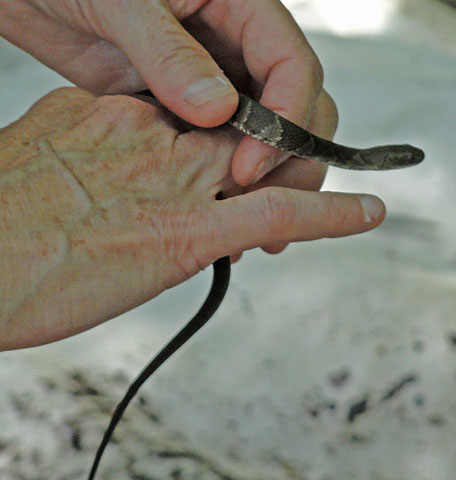 Next we found a small Brown Water Snake.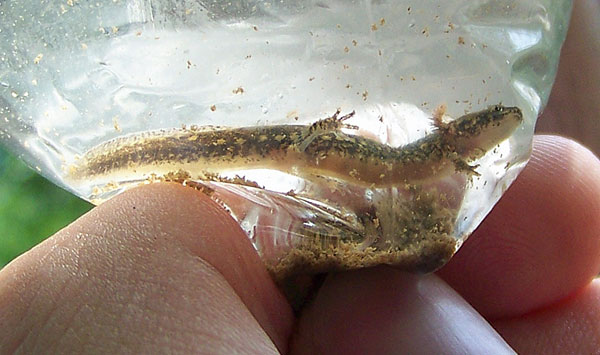 We were not able to identify this small neonate salamander. Note the gills behind the head and the keeled tail.
---
Return to Photo Index Page

Return to General Info Page.
---
Updated 7/7/11