Monday, June 27, 2011
Dabney S. Lancaster Community College
Clifton Forge, Virginia
Data and More
Most of our day was occupied with collating the salamander data and writing the preliminary draft of the paper. But later in the afternoon we learned how to measure trees.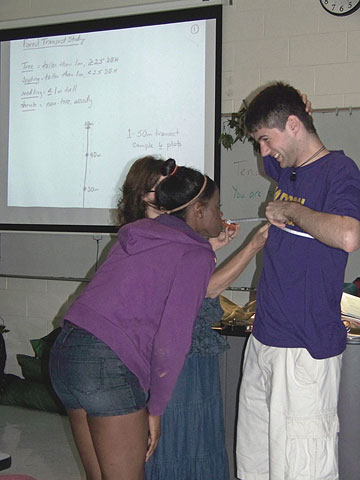 If Alan were a tree, what is his dbh?
---
Return to Photo Index Page

Return to General Info Page.
---
Updated 6/27/11