Monday, July 2, 2012
Dabney S. Lancaster Community College
Clifton Forge, Virginia
2012 Derecho
The straight-line winds of Friday evening's derecho caused considerable damage in West Virginia and Virginia.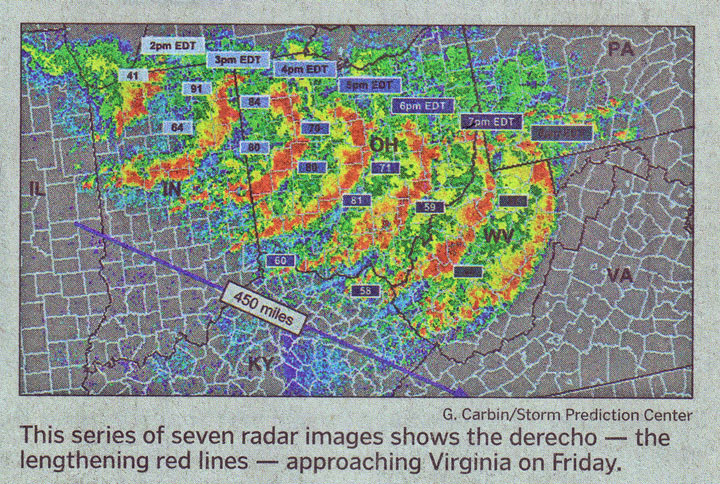 For more information on this storm, see Kevin Myatt's article in the Roanoke Times on Sunday, July 1. (This link will probably expire in mid-July 2012.)
View the radar in this YouTube clip.
Damage at DSLCC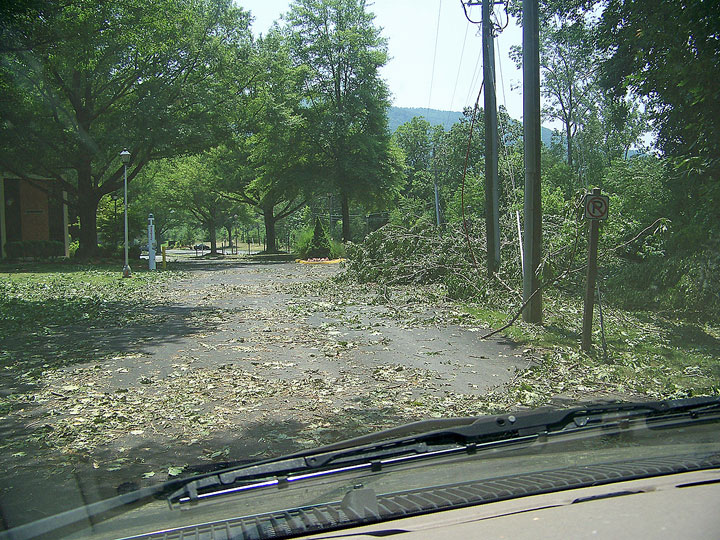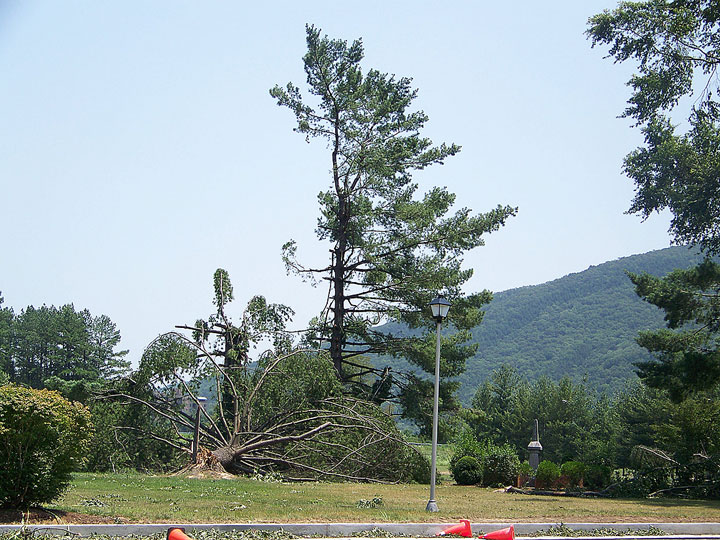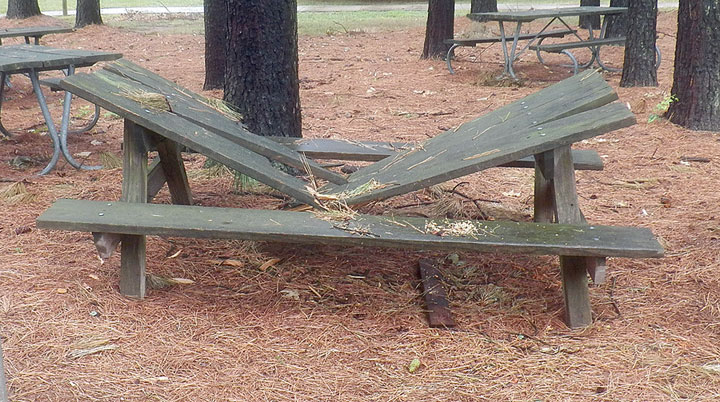 DSLCC was closed on Monday.
Most participant's families were without power and communications for several days. Gasoline was difficult to come by.
So the Governor's School came to a shortened end, with participants coming to campus when convenient to press leaves and present Ecothings.
---
Return to Photo Index Page

Return to Field Ecology Home Page.
---
Updated 7/3/12