Tuesday, June 12, 2012
Dabney S. Lancaster Community College
Clifton Forge, Virginia
Day Trip to Roaring Run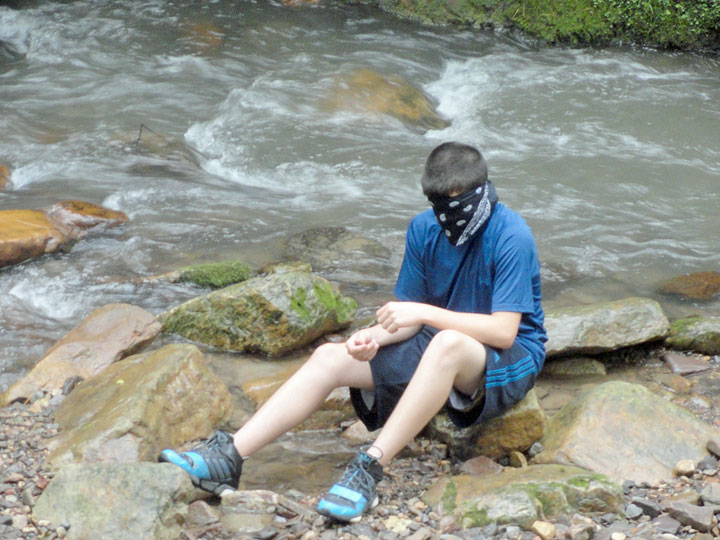 Our first activity at Roaring Run was to investigate the area -- without sight.

Then we took our trip up to the falls and back.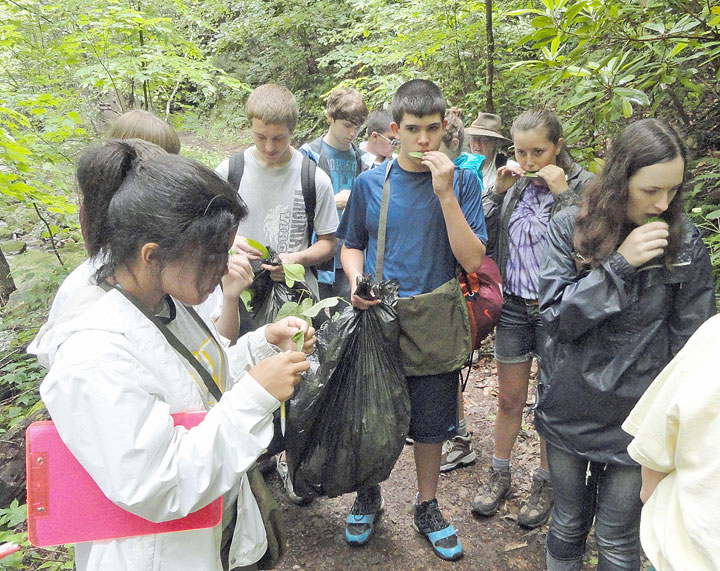 Here, we're tasting sourwood leaves.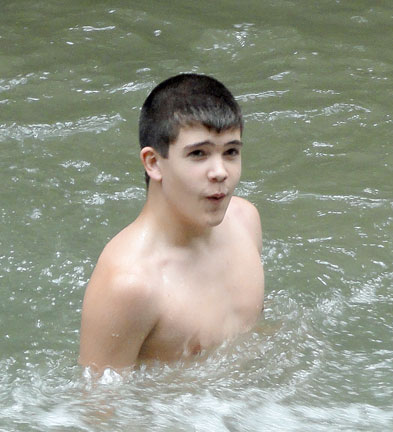 Yes! The water in Roaring Run is cold!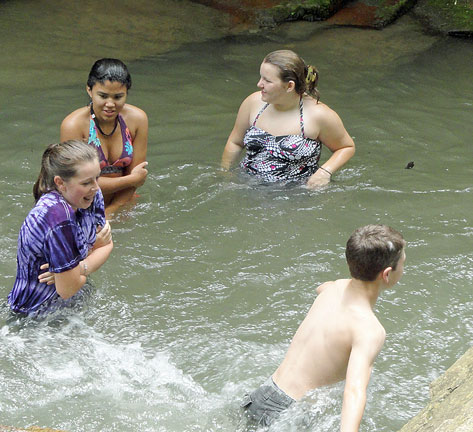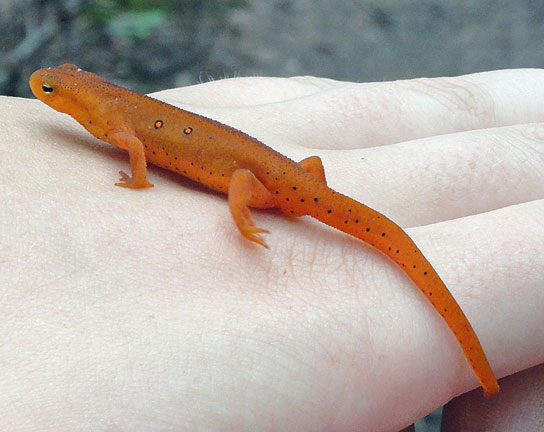 Our first red eft of the year. We'll probably see a few more at Laurel Fork.
---
Return to Photo Index Page
Return to Field Ecology Home Page.
---
Updated 6/12/12