Thursday, June 14, 2012
Dabney S. Lancaster Community College
Clifton Forge, Virginia
A Day on the Cowpasture River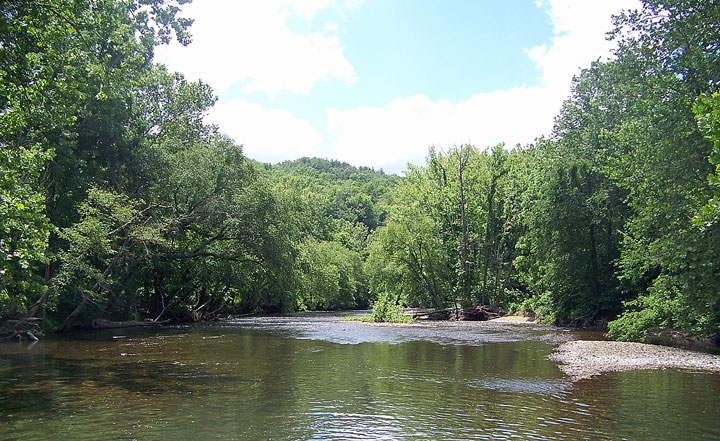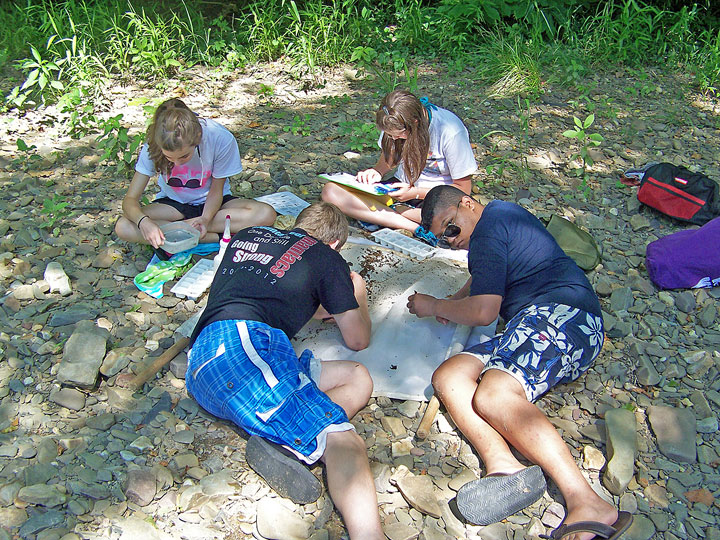 It only takes 20 seconds to sample the river. It takes almost 2 hours to analyzie the net!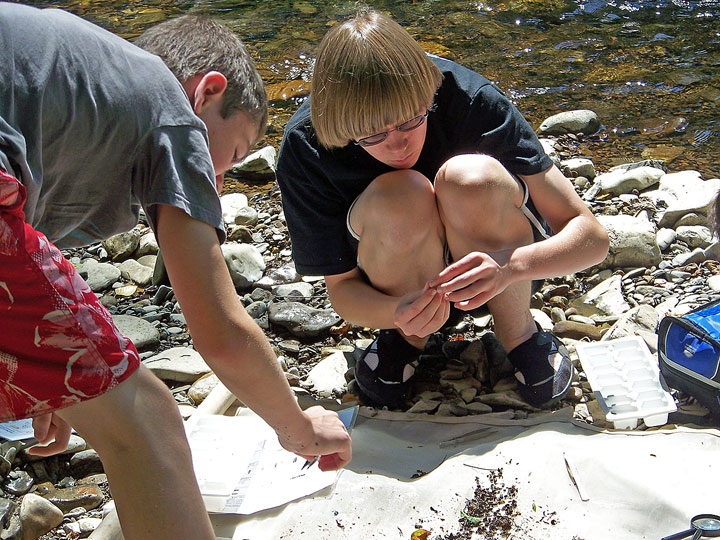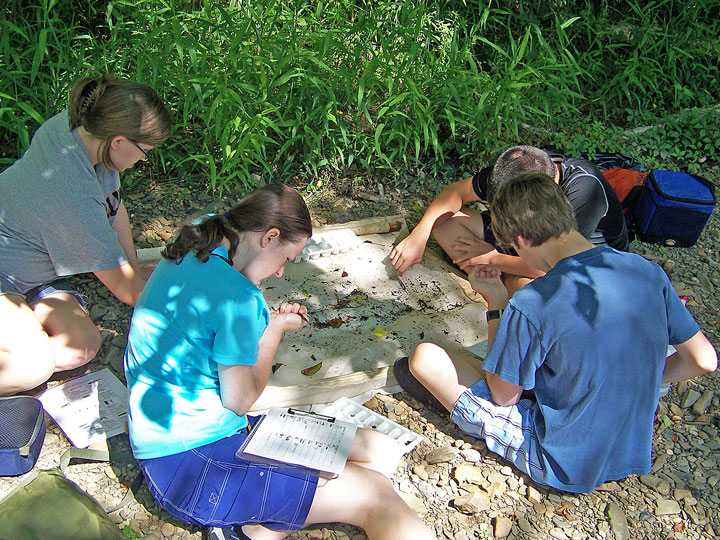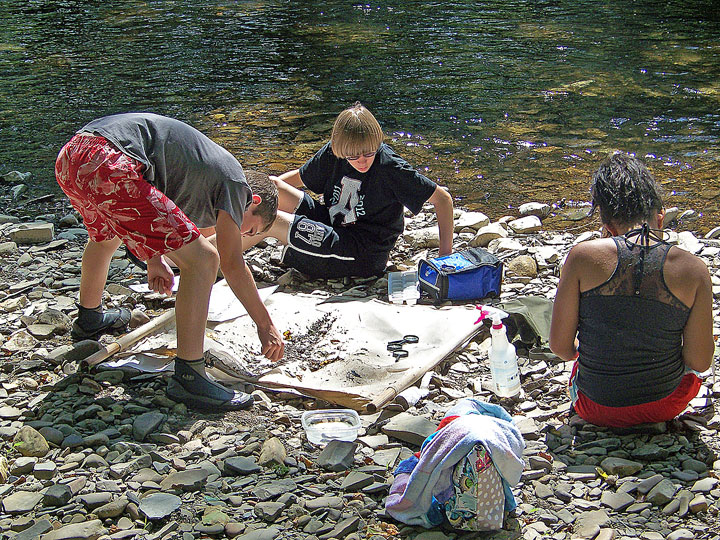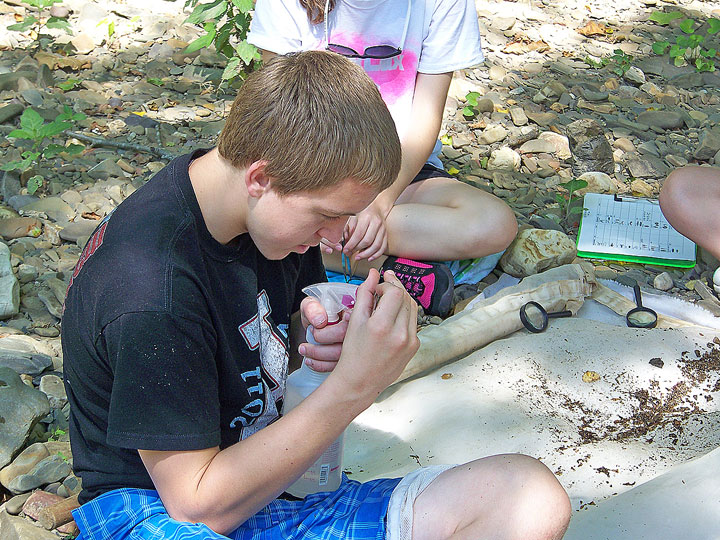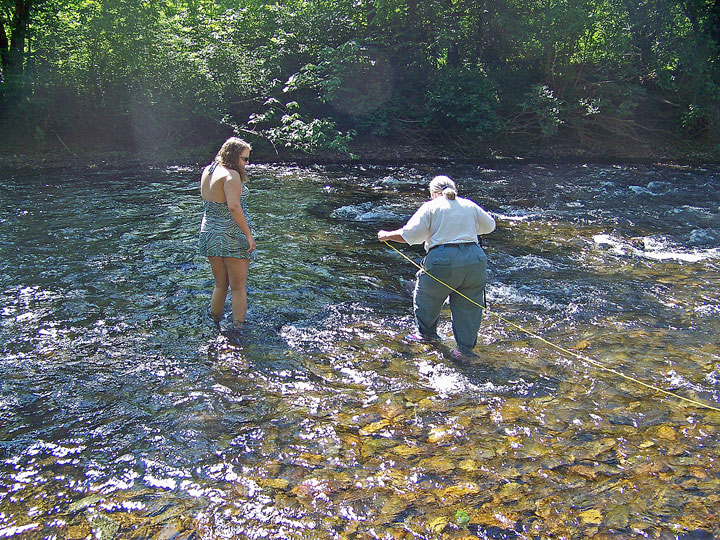 The second-year student and Sue worked on a stream cross-section profle.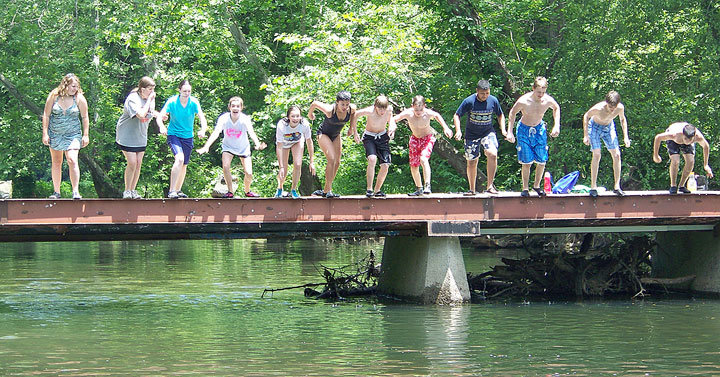 Group jump into the Cowpasture River.


The annual group photo on the Cowpasture. Click on the image to get the full-size version.
---
Today's Critters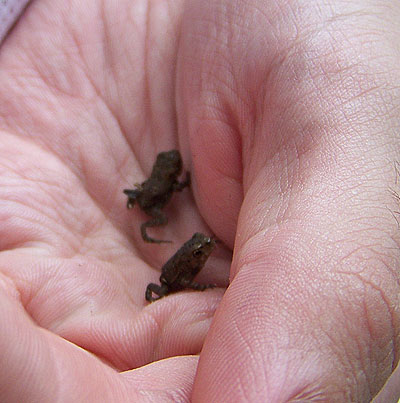 Very tiny frogs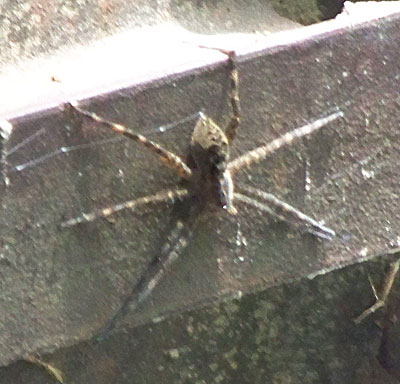 Very large spider. (The beam is 4 inches high.) See the video of the capture of this spider.(Warning: 8 MB file download!)
---
Return to Photo Index Page

Return to Field Ecology Home Page.
---
Updated 7/8/12