Tuesday, July 9, 2013
Dabney S. Lancaster Community College
Clifton Forge, Virginia
Loose Ends and Ecothings
Three participants made collages for Ecothings, including one 3-D collage.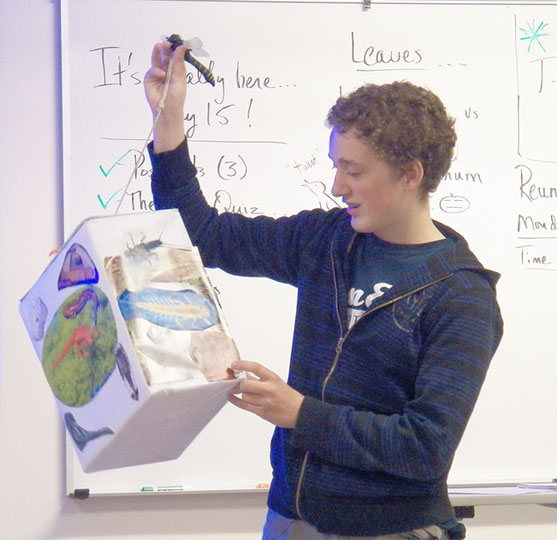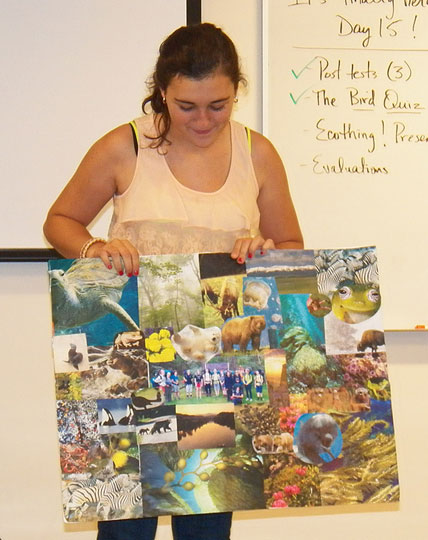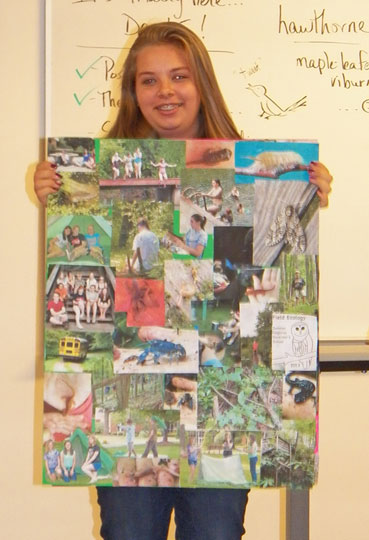 Three participants displayed drawings or paintings.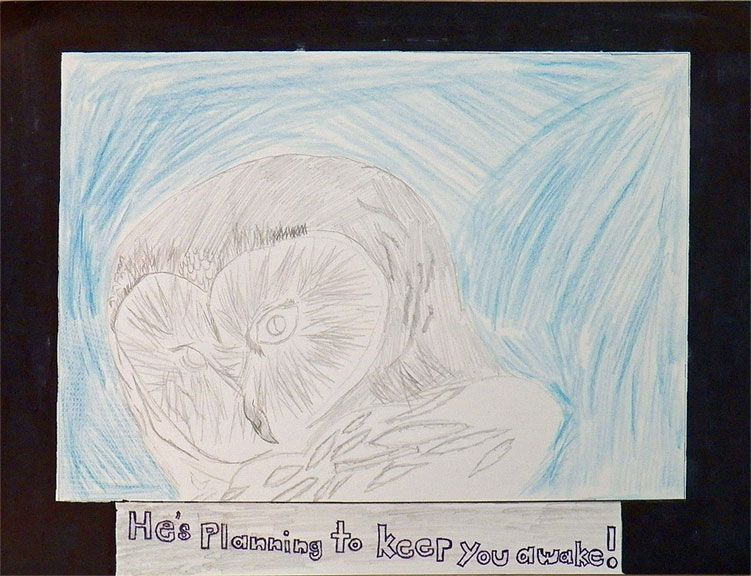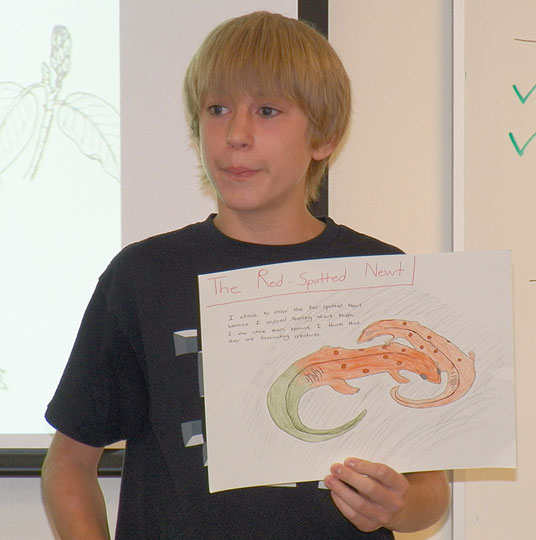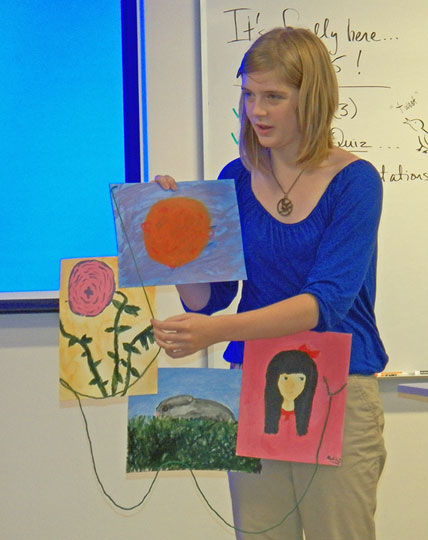 One participant made a paper-maché salamander, finished with leaves and sycamore seed pods.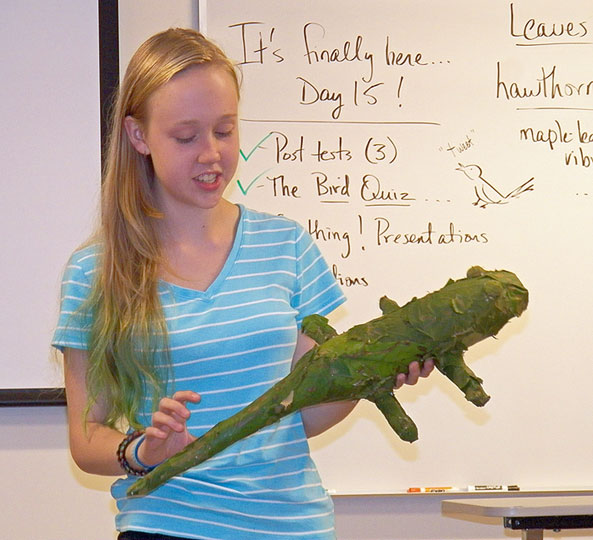 We had a PowerPoint presentation to summarize the 15 days of Governor's School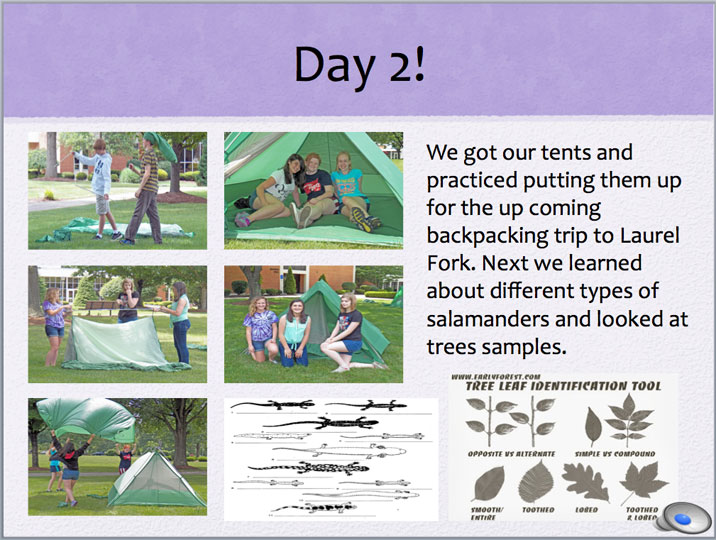 We had Eco-Poetry.
And Eco-News.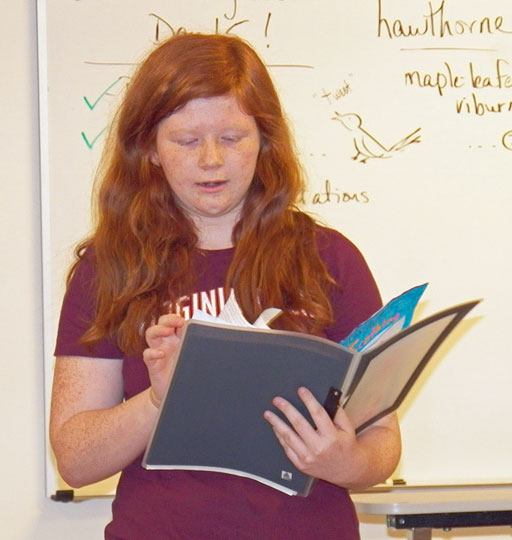 ---
Thanks for a wonderful Governor's School!

---
Return to Photo Index Page
Return to Field Ecology Home Page.
---
Updated 7/12/13