Friday, June 14, 2013
Dabney S. Lancaster Community College
Clifton Forge, Virginia
Too much inside on a gorgeous day!
We've got a lot to get through to prepare for our backpacking trip and salamander study next week.
There's not much to take pictures of when learning about salamander identification.
But setting up tents for the first time -- that's worth a few pix!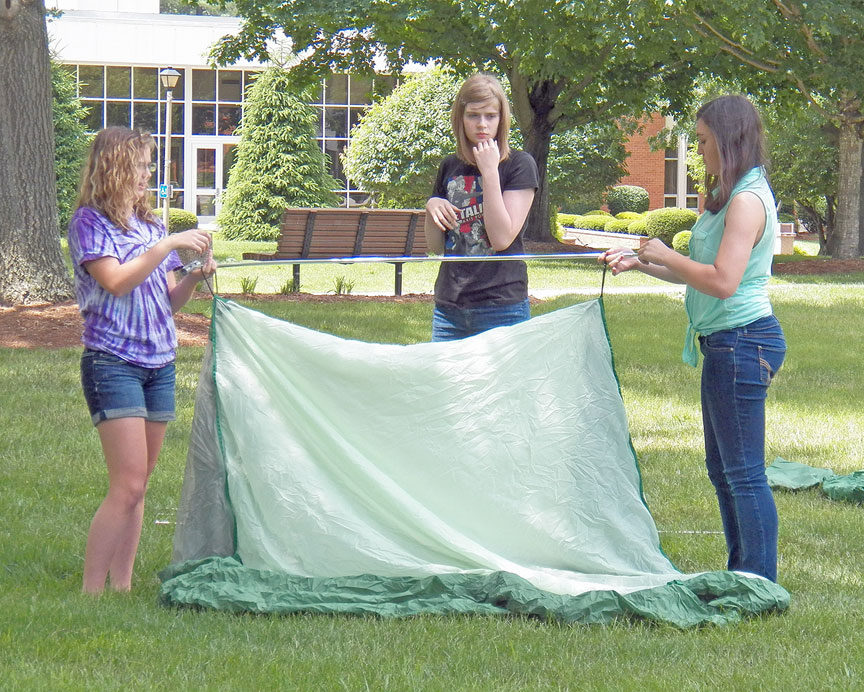 The girls seemed perplexed, but the boys didn't even know where to begin.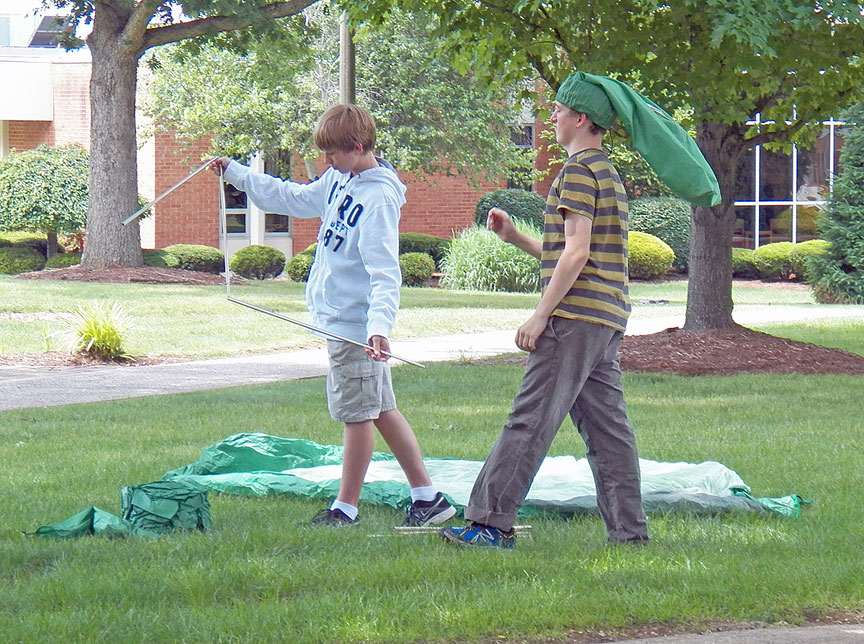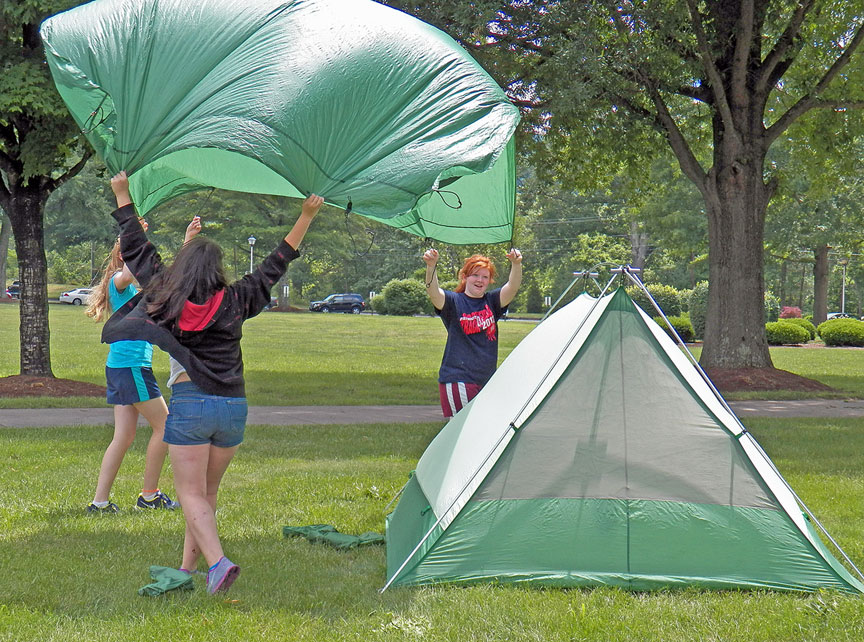 Don't let the rain fly blow away!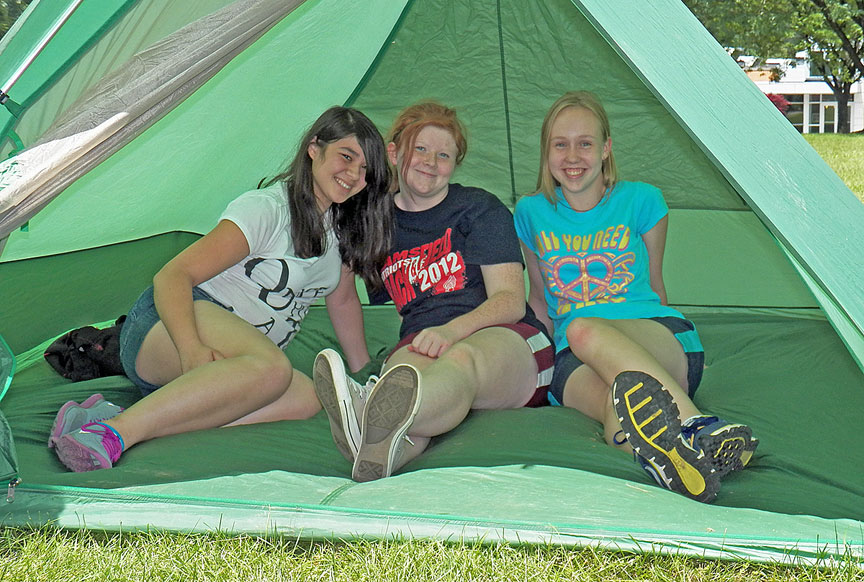 Success!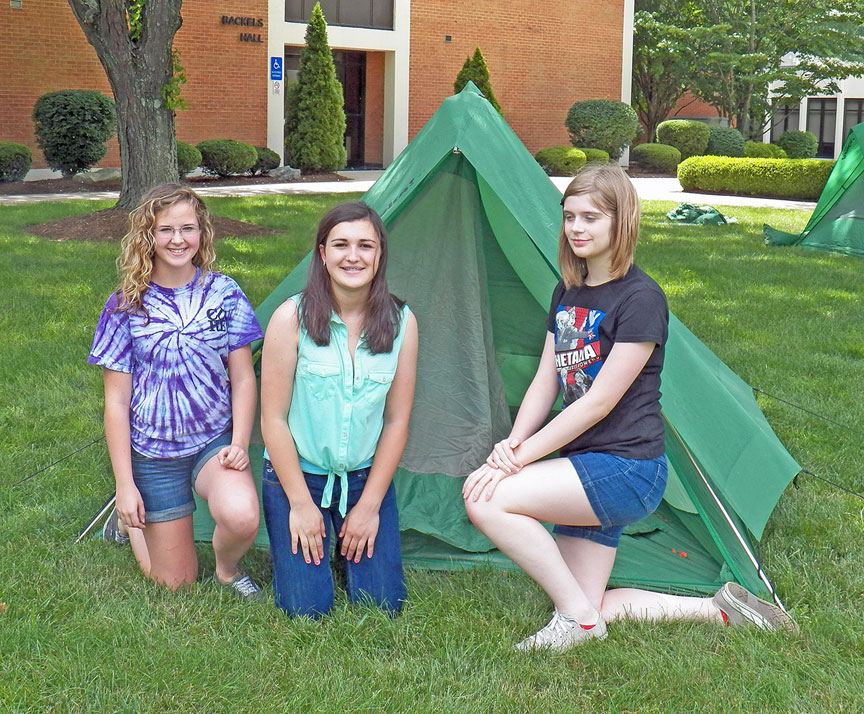 ---
Return to Photo Index Page
Return to Field Ecology Home Page.
---
Updated 6/15/13