Monday, June 17, 2013
Dabney S. Lancaster Community College
Clifton Forge, Virginia
Lotsa Leaves
Our day started with a trip to Roaring Run.
First we did an exercise that stretched our senses.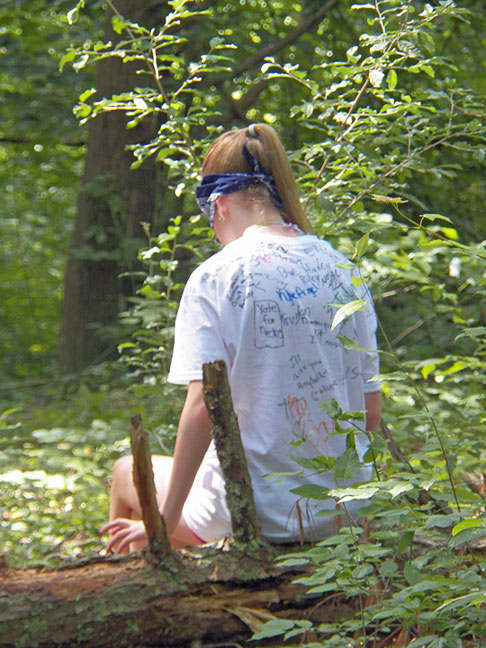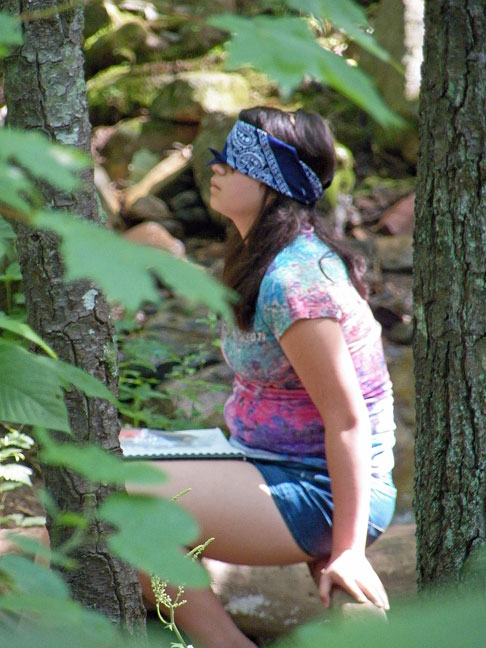 We followed that with a hike up to the falls, collecting leaves along the way.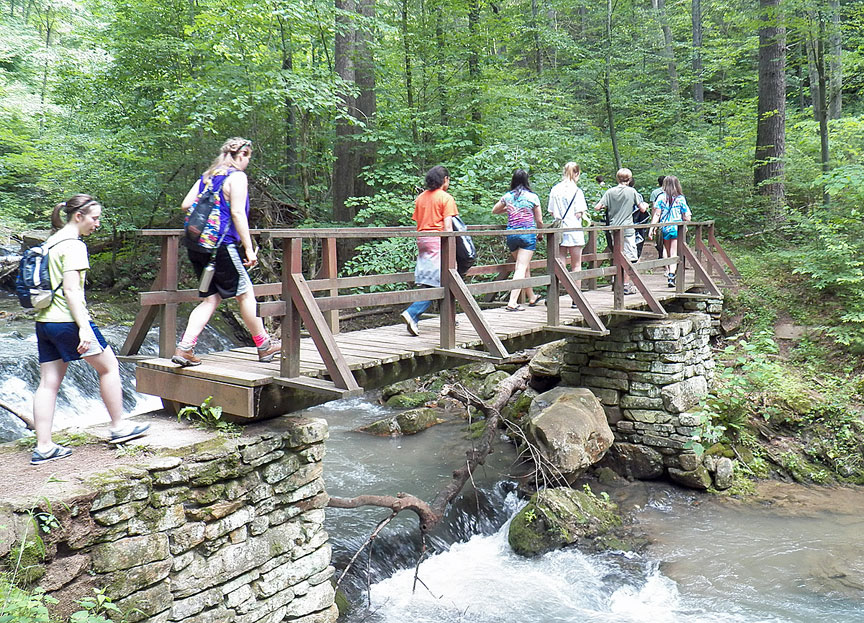 It wasn't just leaves. We encountered two snakes: a coppperhead (not photographed) and a black snake.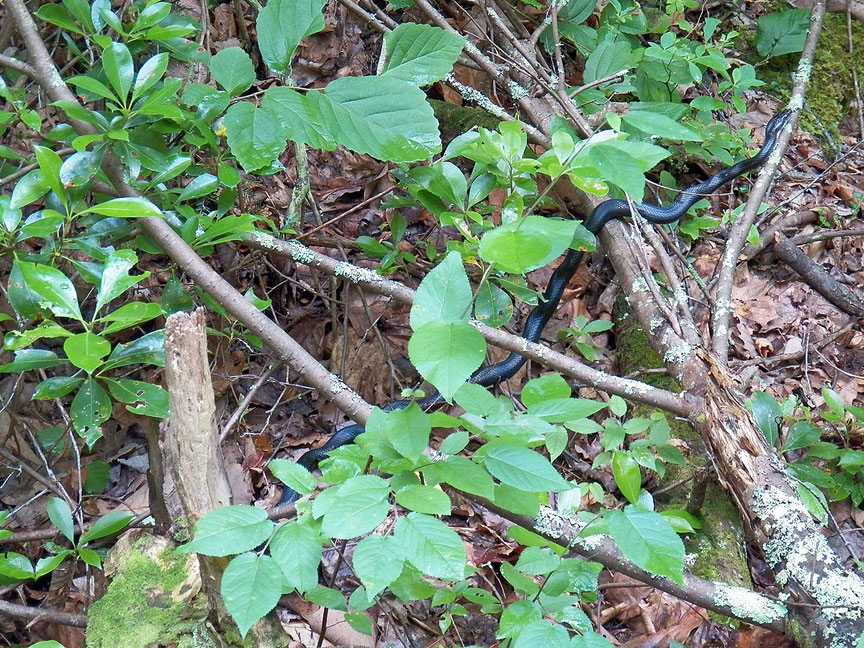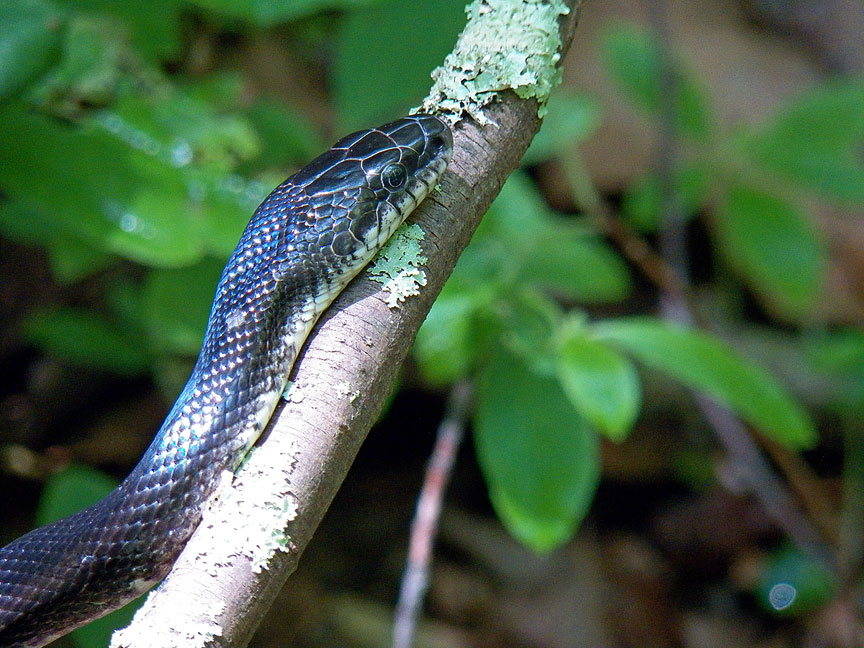 The water was too high and swift to go swimming this year, so that will have to wait for Laurel Fork.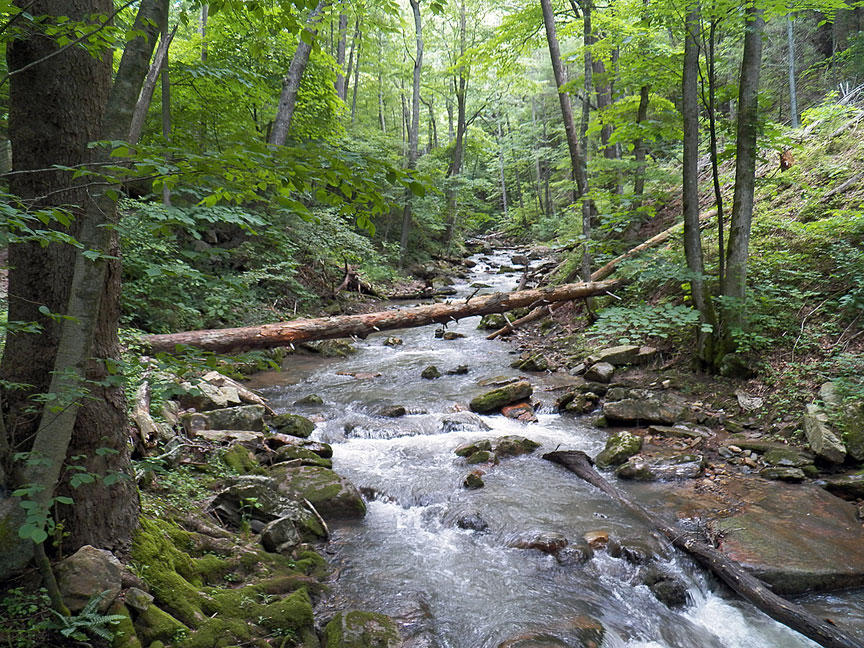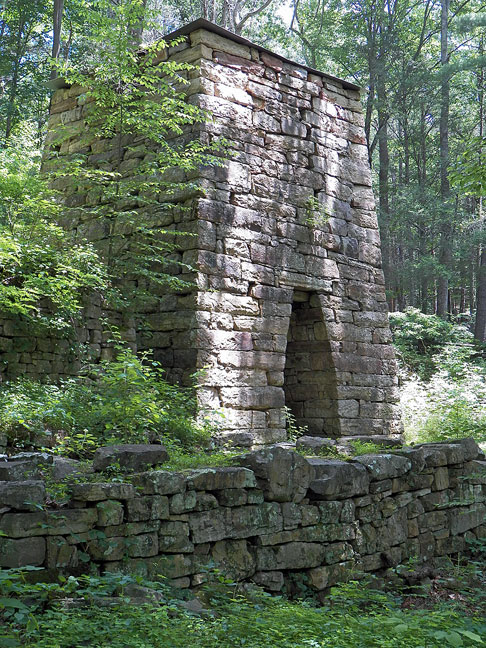 Back in the lab, we pressed the leaves to prepare them for mounting as herbarium specimens.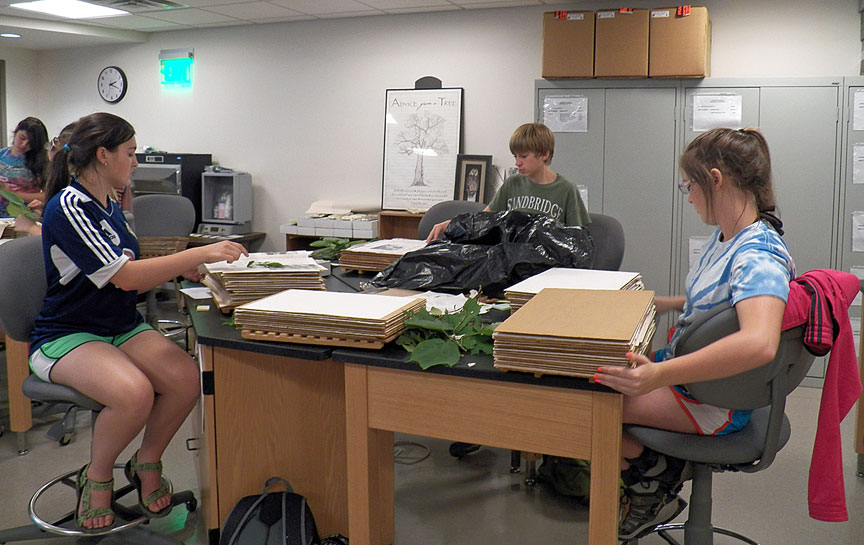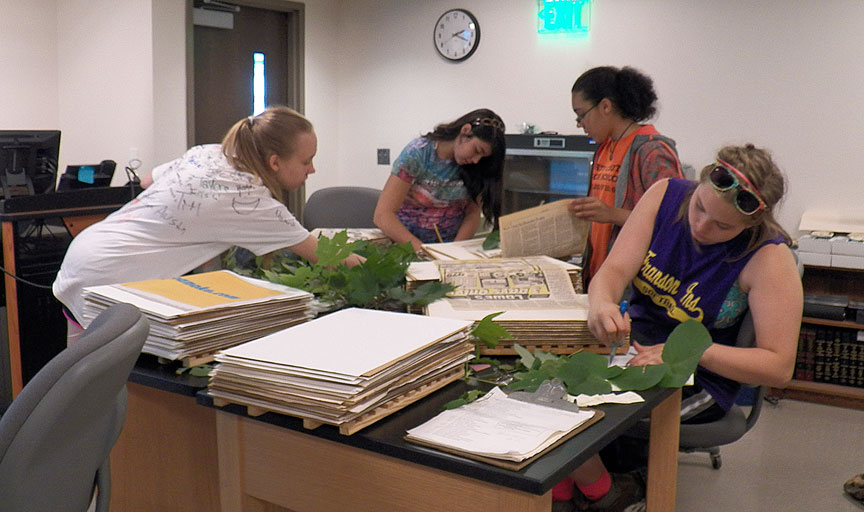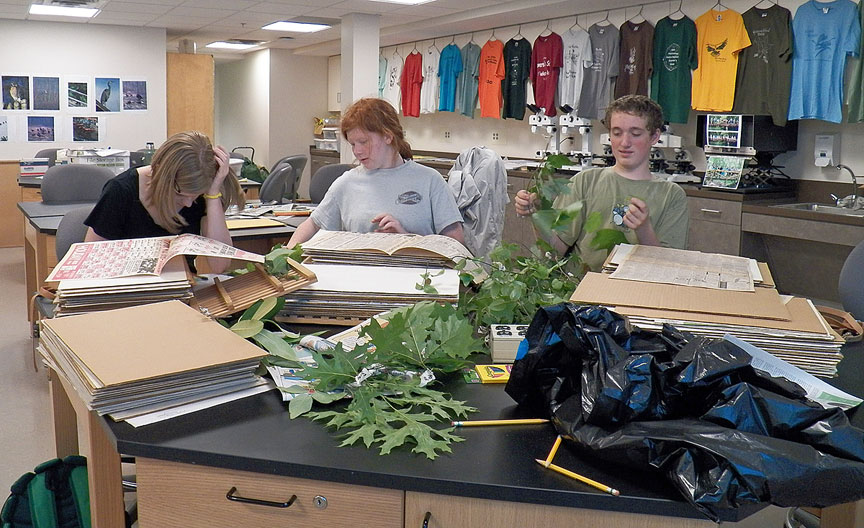 ---
Return to Photo Index Page
Return to Field Ecology Home Page.
---
Updated 6/17/13