Monday, June 24, 2013
Dabney S. Lancaster Community College
Clifton Forge, Virginia
Data and Forestry
There's not much to photograph when we spend the morning collating our salamander data and writing a rough draft of the research paper.
There's more to see when we learned how to sample a forest stand.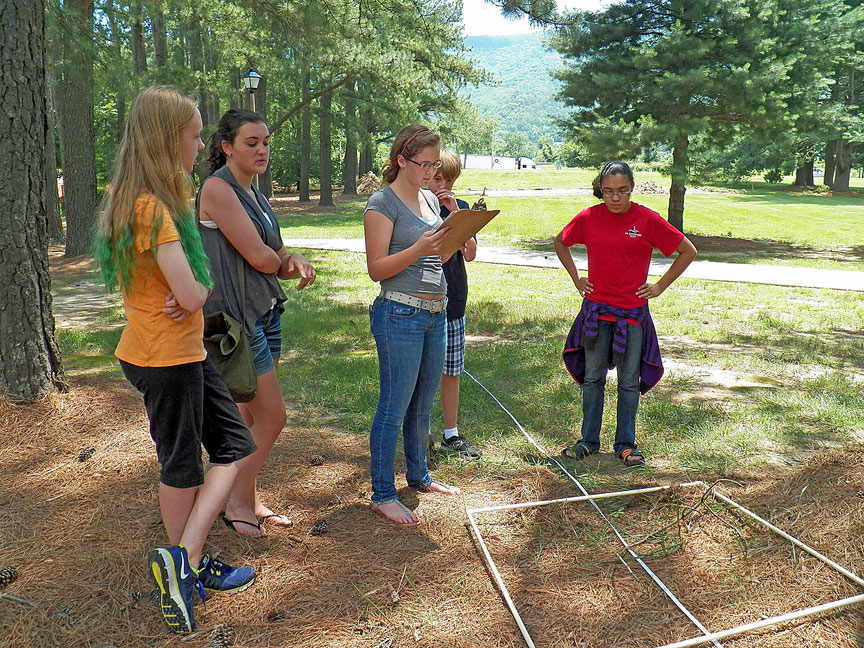 One of the items we need to do is estimate the groundcover in a square meter.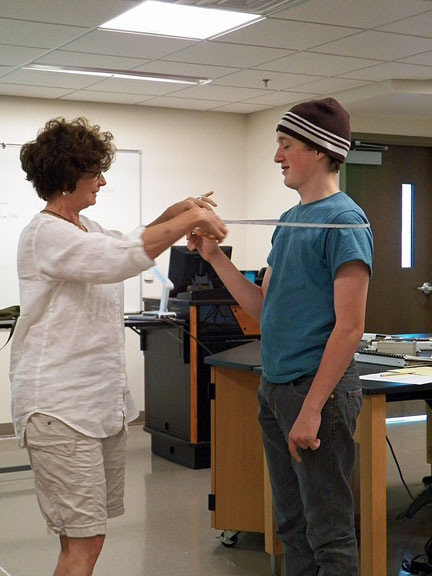 We learned how to measure "dbh" ("diameter at breast height") using a student "tree.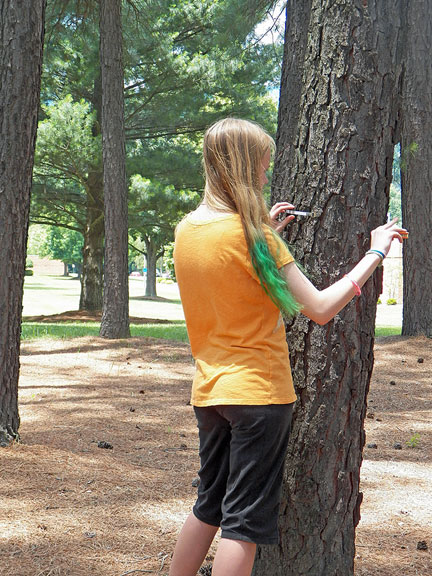 Then we measured dbh on real trees!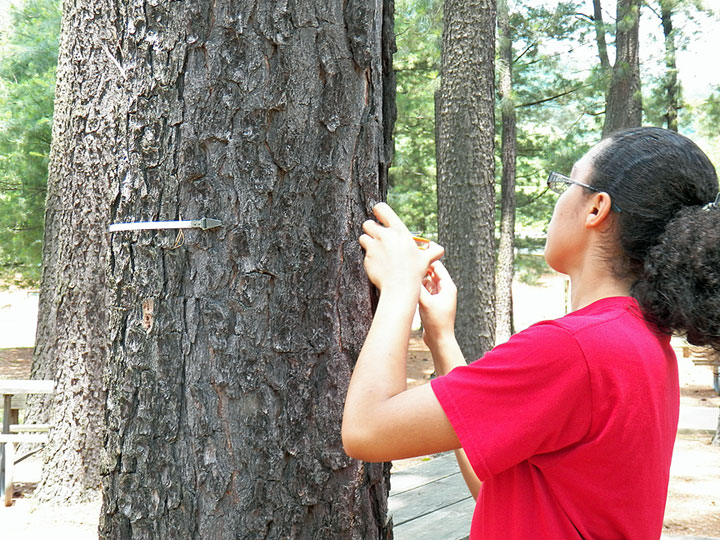 ---
Return to Photo Index Page

Return to Field Ecology Home Page.
---
Updated 6/24/13