Monday, June 30, 2014
Dabney S. Lancaster Community College
Clifton Forge, Virginia
A New Session Starts
We had so much to do that we would have needed an additional 45 minutes to get to everything on our list!


A "Web of Life" get-to-know-each-other exercise.
A major part of the afternoon was devoted to learning about trees and introducing the tools we need to use for our forestry study: prism, dbh tape, clinometer, and compass.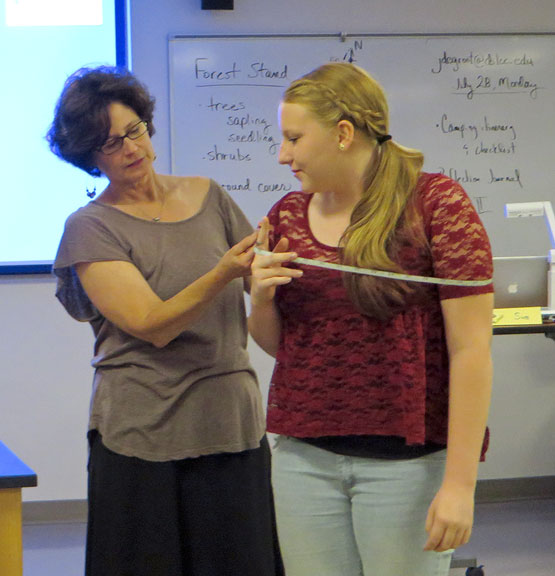 Learning how to measure dbh in the lab.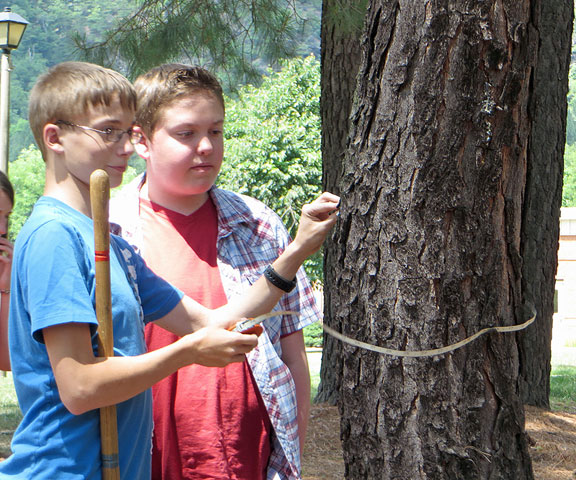 Then we got to practice on real trees.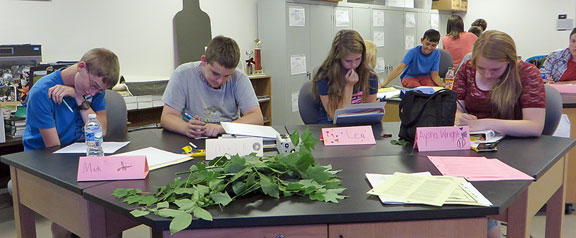 We're taking a quiz on the forestry protocol -- a "fabulous prize" is at stake.
But it looks the same as when we took three pretests this morning.
---
Return to 2014 Photos Page

Return to Field Ecology Home Page.
---
Updated 6/30/14