Tuesday, July 8, 2014
Dabney S. Lancaster Community College
Clifton Forge, Virginia
Douthat State Park - Lots of Calculations - Computer Work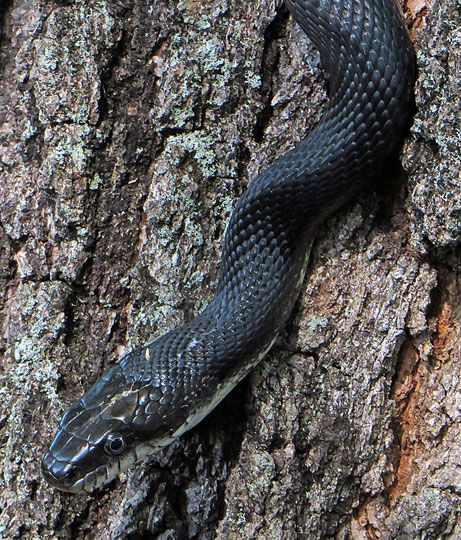 This beautiful black rat snake was descending a tree near our bus stop.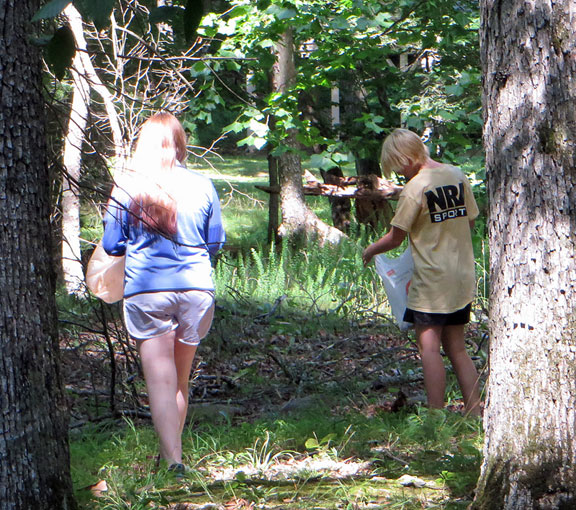 We had a scavenger hunt at Douthat State Park. "Fabulous prizes" are at stake!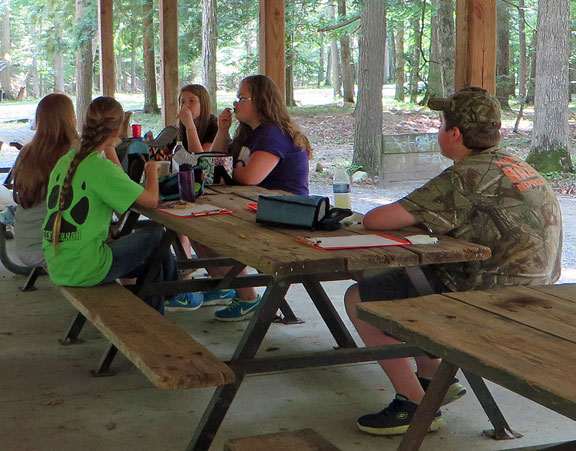 Lunch at the Camp Carson picnic shelter.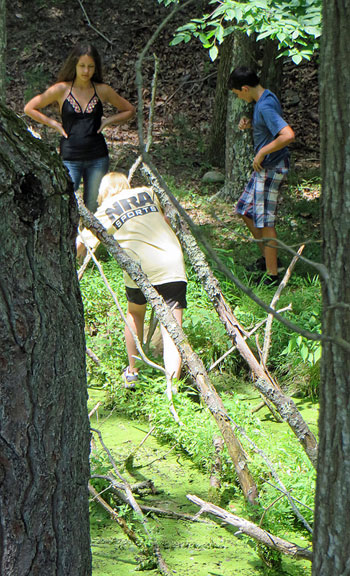 After lunch, we made a brief visit to the vernal pool. Two participants decided to risk walking the logs that cross the pool. Fortunately, no one fell in!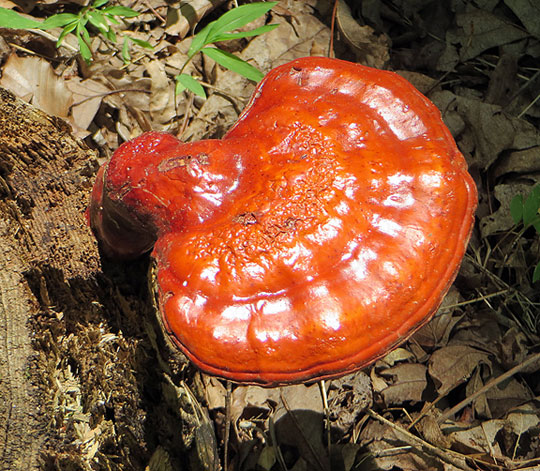 A beautiful "Hemlock Varnish Shelf" fungus -- it grows only on hemlock logs.
---
Return to 2014 Photos Page

Return to Field Ecology Home Page.
---
Updated 7/8/14