Monday, June 16, 2014
Dabney S. Lancaster Community College
Clifton Forge, Virginia
Welcome to Governor's School!
We spent a lot of time in the classroom today. Here we are working on a "get acquainted" activity.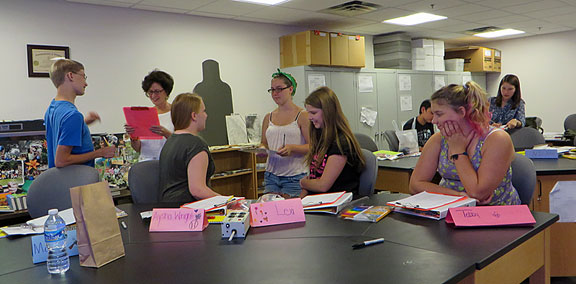 Later, everyone learned how to set up a tent. Just look at all these perfectly pitched tents!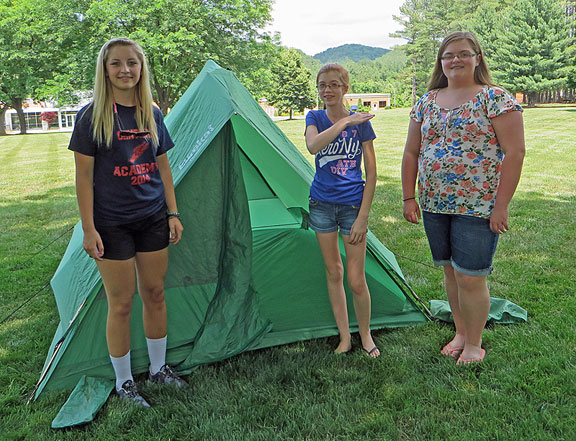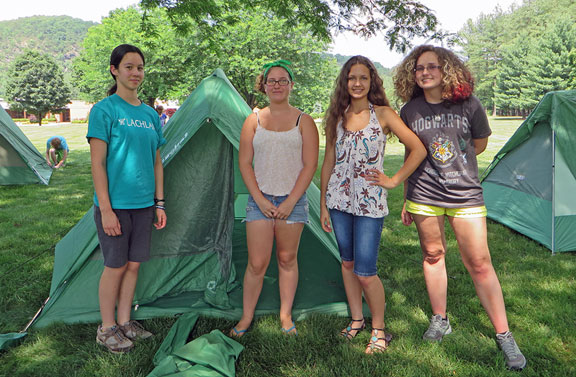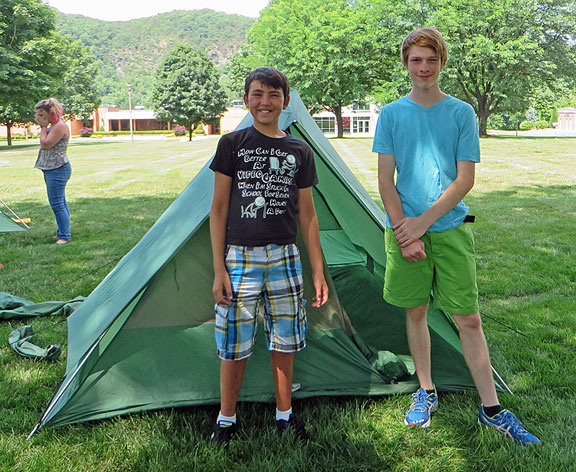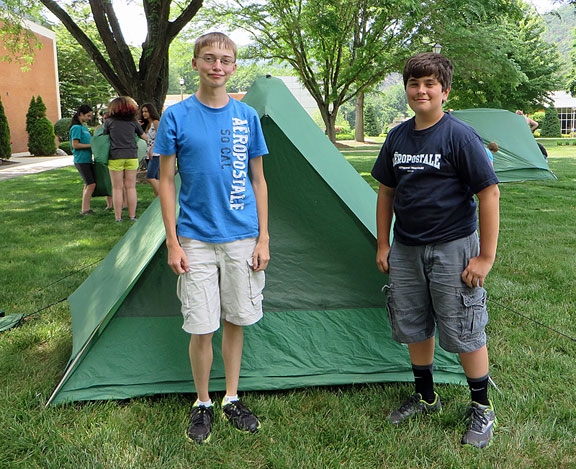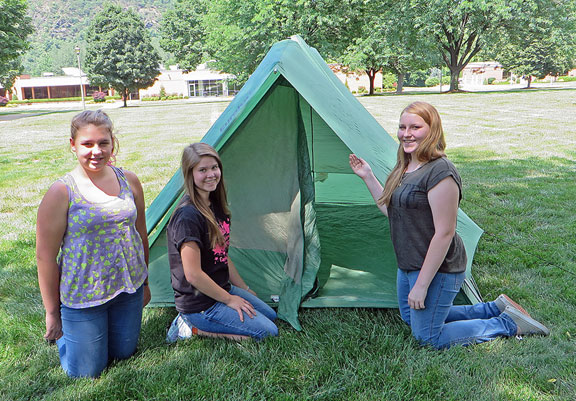 Return to 2014 Photos Page
Return to Field Ecology Home Page.
---
Updated 6/16/14