Wednesday, June 25, 2014
Dabney S. Lancaster Community College
Clifton Forge, Virginia
Last Day!
The morning was busy with post-tests, short presentations, and last-minute fixes of field guides.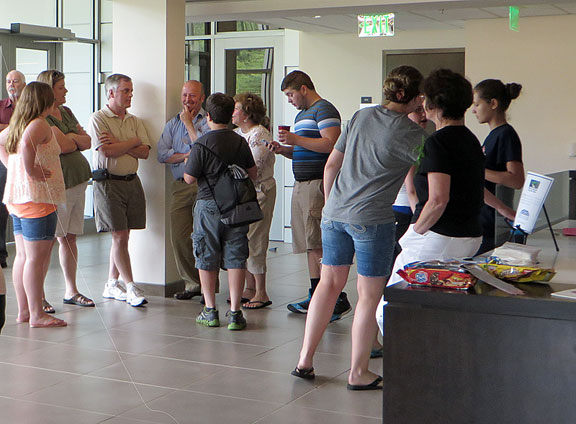 After lunch, we had a short reception and closing ceremony.


It was startling to look out the window and see the campus set up for a mock disaster drill.
---
Thanks for a great first session of the 2014 Governor's School!

---
Return to 2014 Photos Page

Return to Field Ecology Home Page.
---
Updated 6/27/14