Monday, June 29, 2015
Dabney S. Lancaster Community College
Clifton Forge, Virginia
A New Session Starts
We showered participants with an avalanche of paper today. Too much for one day!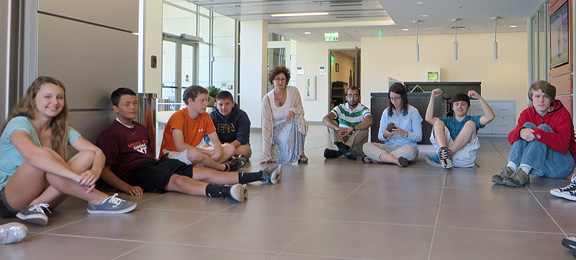 A "Web of Life" get-to-know-each-other exercise.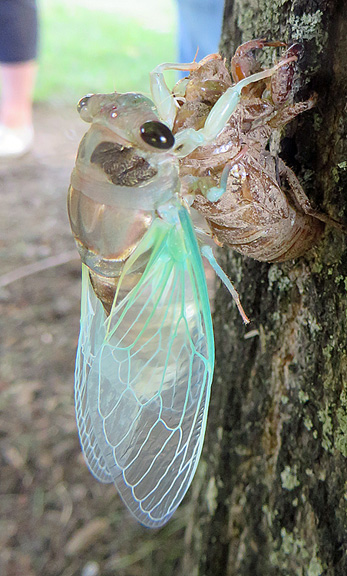 When we went outside to practice photography on trees, we came across a cicada molting.
A major part of the afternoon was devoted to learning about trees and introducing the tools we need to use for our forestry study, especially the prism and dbh tape.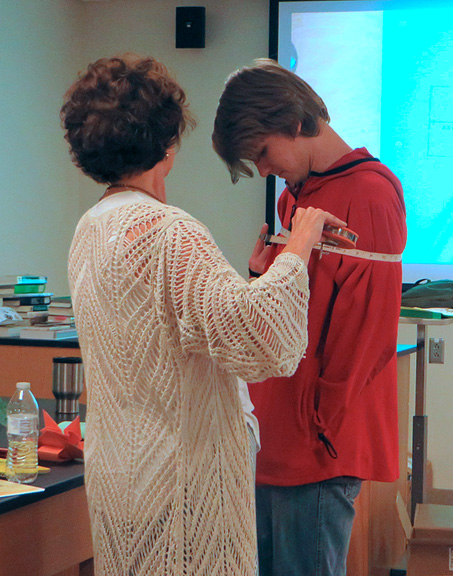 Learning how to measure dbh in the lab. Jane demonstrates with Elias spp.
---
Return to 2015 Photos Page

Return to Field Ecology Home Page.
---
Updated 6/29/15