Tuesday, June 21, 2015
Dabney S. Lancaster Community College
Clifton Forge, Virginia
A Trip to the Vernal Pool at Douthat State Park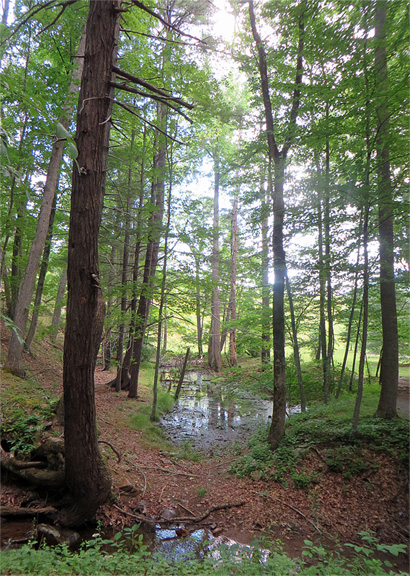 The trip to the vernal pool at Douthat State Park is always a Governor's School favorite.
Wading in the vernal pool muck.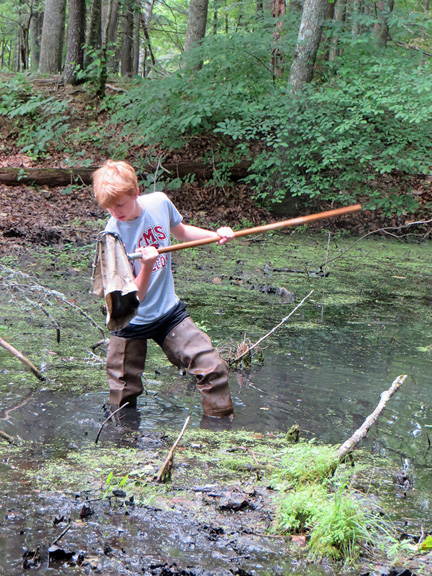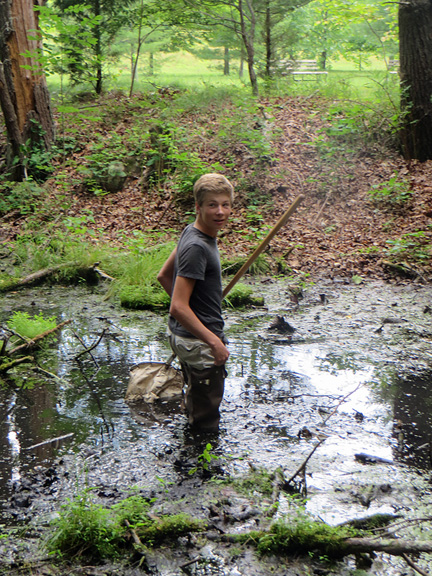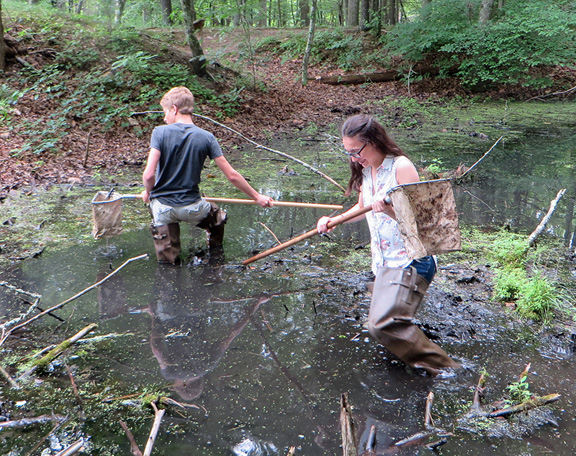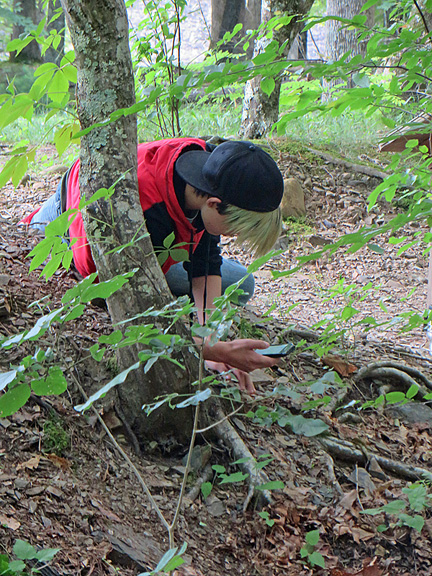 In addition to visiting the vernal pool, we also added species to our wildflower e-guide projects.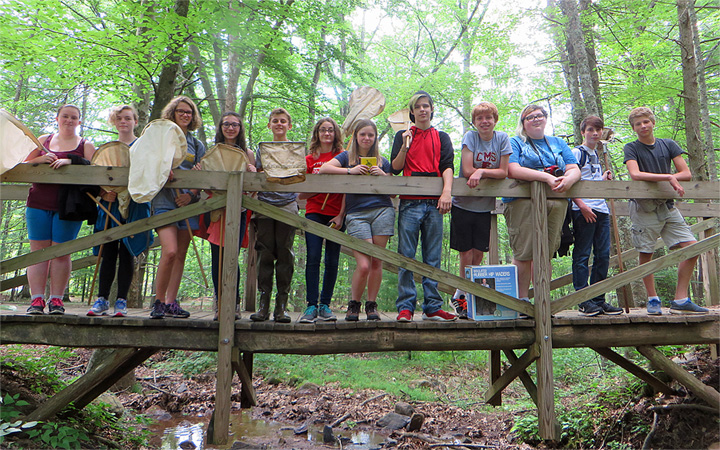 Our "official" Salamander Session group photo. Click on the photo for a full-size version.
---
Critters of the Day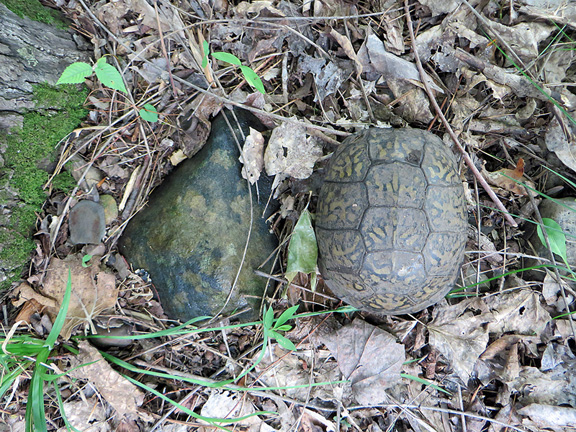 The Eastern Box Turtle is not only well-protected by being able to withdraw completely into its shell, but also is camouflaged by looking remarkably like a rock.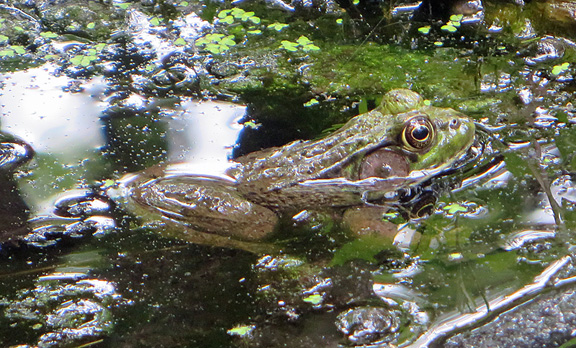 We almost always see a Green Frog in this vernal pool. This year's frog was remarkably mellow, and allowed us to get good close-up photos.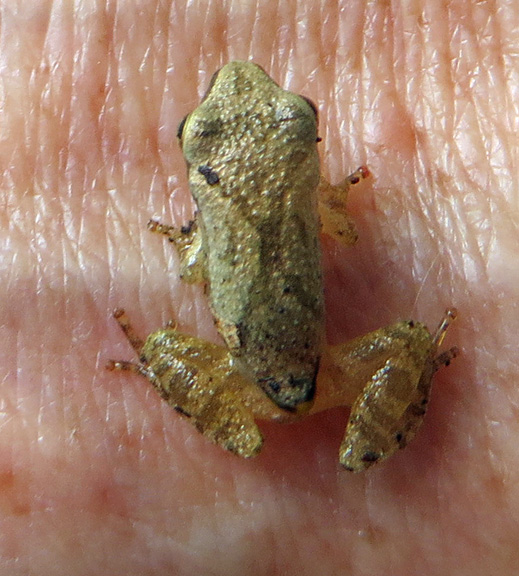 This tiny Spring Peeper is less than an inch long. The "X" on the dorsal side (aka "back") makes the identification definitive.
---
Return to 2016 Photos Page
Return to Field Ecology Home Page.
---
Updated 6/21/16