Monday, June 26, 2017
Dabney S. Lancaster Community College
Clifton Forge, Virginia
A New Session Starts
We showered participants with an avalanche of paper today. We definitely don't do our part to create a "paperless" classroom!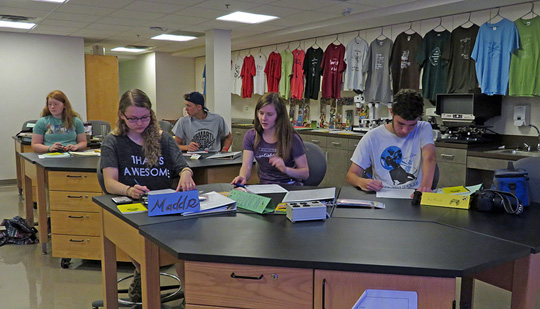 We always start out each session with pretests.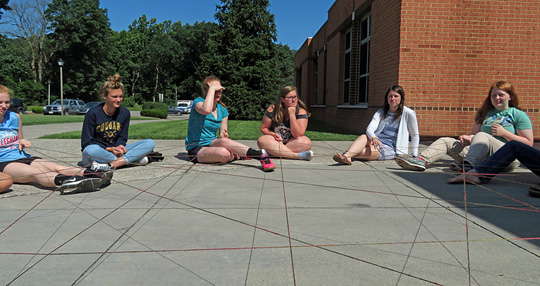 Then we moved on to an exercise that combined the "Web of Life" with "getting to know you".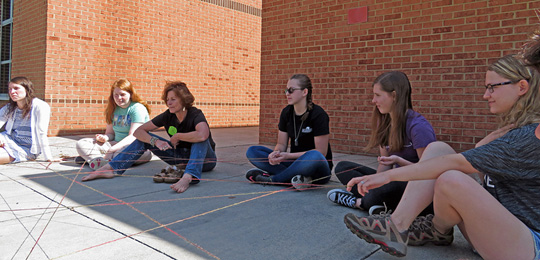 In the afternoon we learned how to use some forestry study tools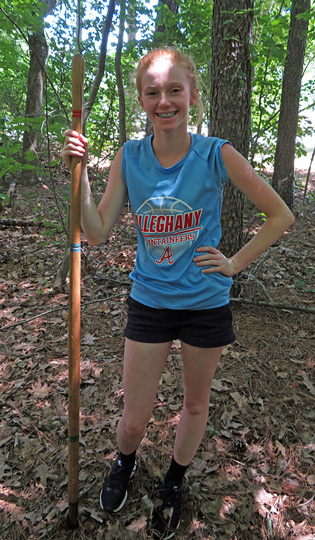 The stick shows the "dbh" (diameter at breast height) height and the 1 meter cut-off for saplings.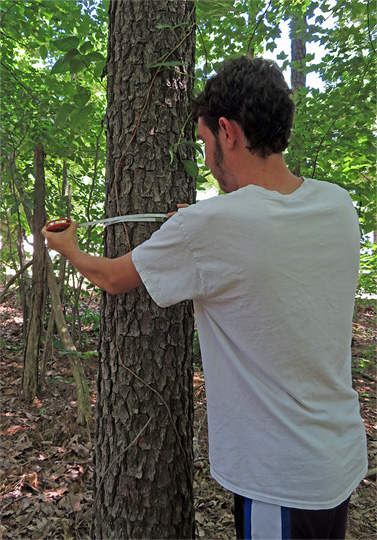 Measuring the diameter of a tree on the DSLCC campus.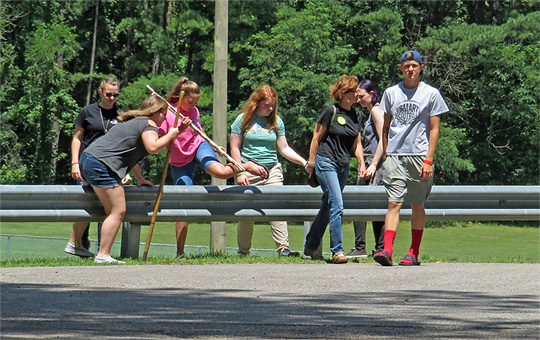 Returning after learning how to use the clinometer to measure % slope.
---
Return to 2017 Photos Page

Return to Field Ecology Home Page.

Return to 2017 Participants' Info Page.
---
Updated 6/26/17