Monday, July 2, 2007
Dabney S. Lancaster Community College
Clifton Forge, Virginia
Forestry data and freshwater benthic macroinvertebrates
Collating data is a necessary, but not very glamorous duty. (And not very "photogenic".)
It's much more fun to get in the river and search for benthic macroinvertebrates.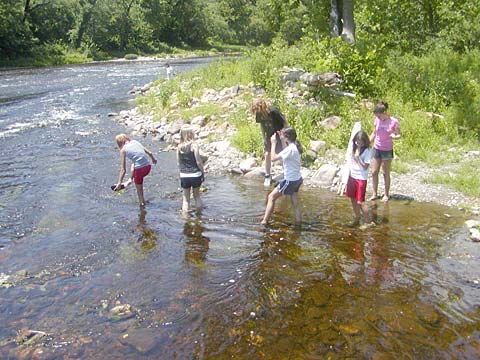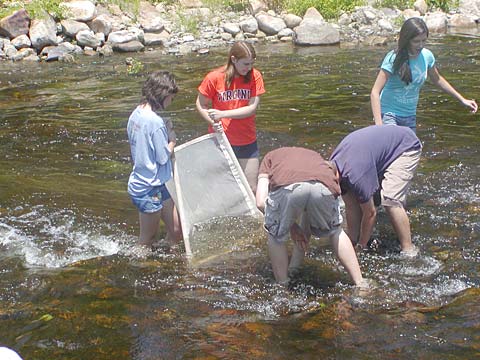 Rub those rocks!!!

Scoop up the net.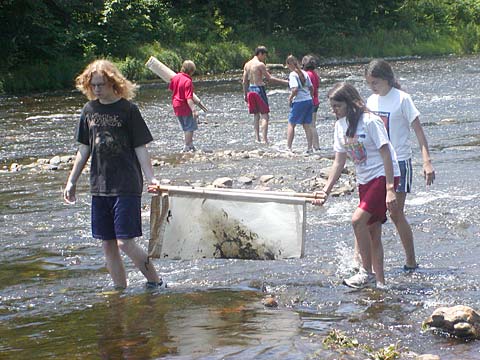 Take it back to the river bank.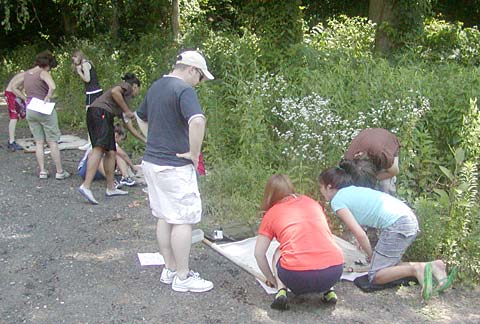 And then start sorting, identifying, and counting.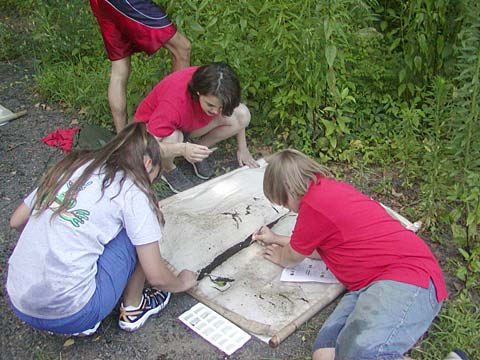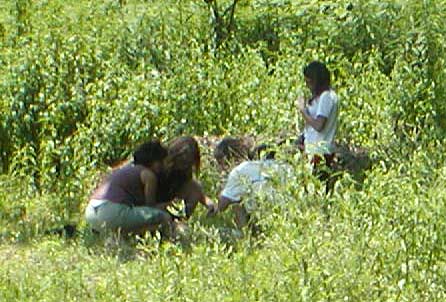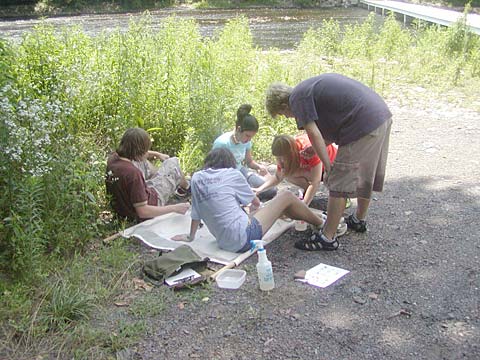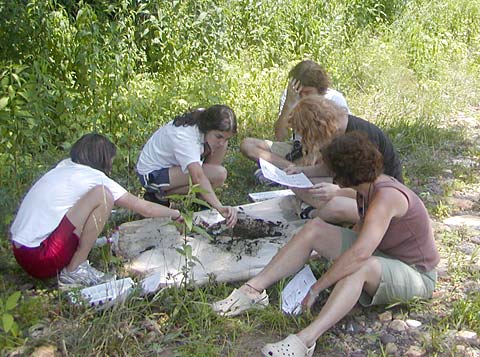 And when the work is done--there's a few moments for play.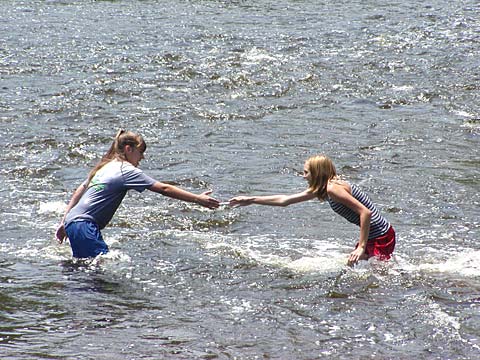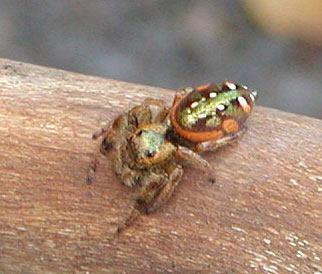 And it's not only the aquatic invertebrates that catch our attention.
---
Return to Photo Index Page

Return to General Info Page.
---
Updated 7/3/07