Monday, June 18, 2007
Dabney S. Lancaster Community College
Clifton Forge, Virginia
Day Trip to Roaring Run
Our time at Roaring Run started with a "blind" observation time.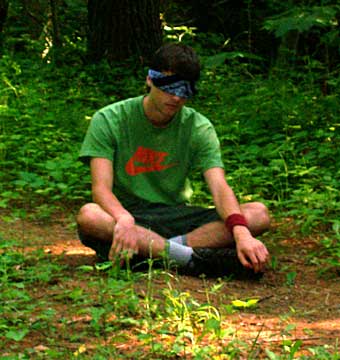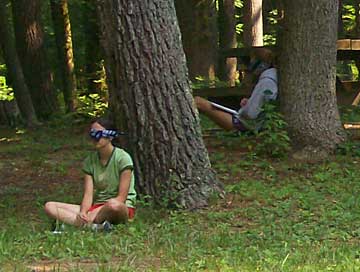 Then we hiked up to Roaring Run Falls, collecting tree leaves along the way.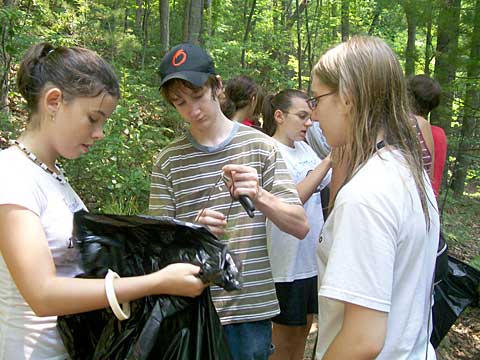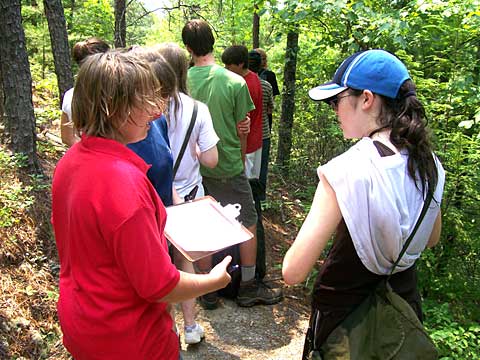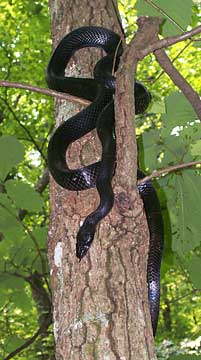 The snake in the tree was definitely the highlight of our hike!
The "Polar Bear Club" was unusually popular this year--maybe it was the 90-degree temperature!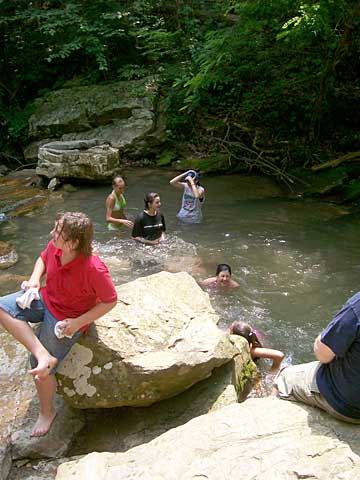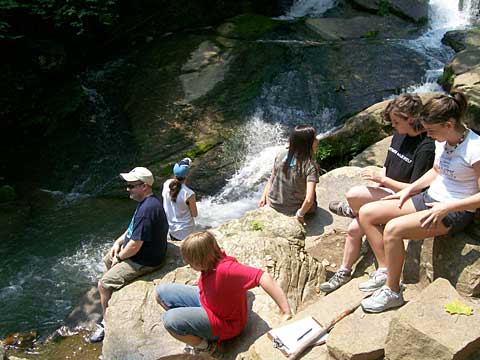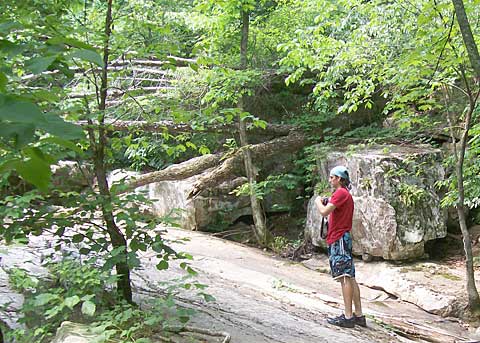 Robert is our "serious" photographer.
Finally, back at DSLCC, we learned how to pitch a tent.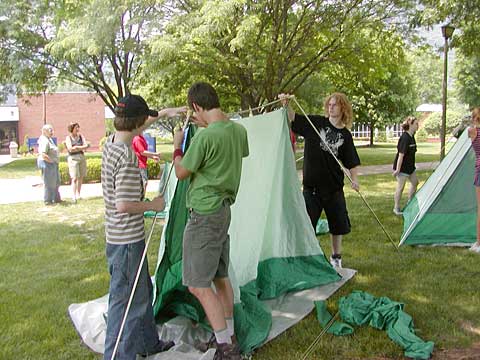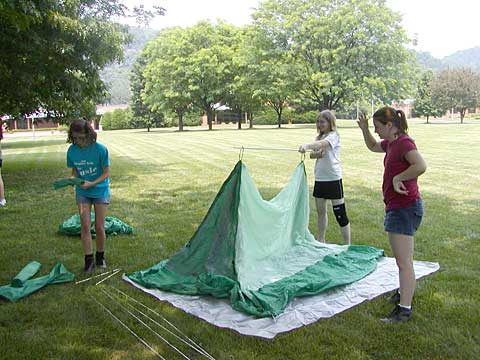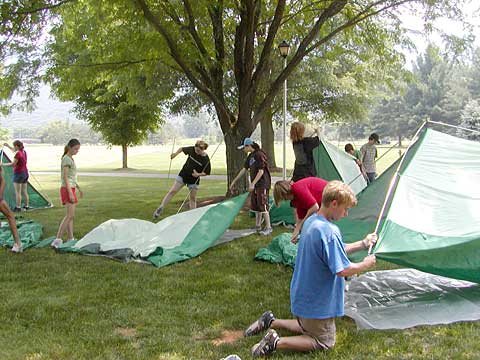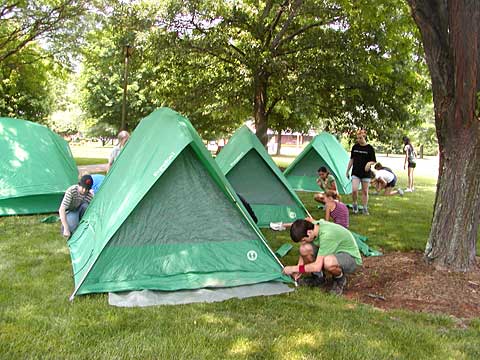 ---
Return to Photo Index Page
Return to General Info Page.
---
Updated 6/18/07