Tuesday, June 19, 2007
Dabney S. Lancaster Community College
Clifton Forge, Virginia
Long day in the Lab
One of our few days without field work.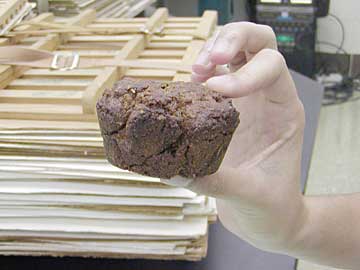 Robert treated us to "breakfast" -- a home-made trail bar made of whole wheat flour and molasses. Yum!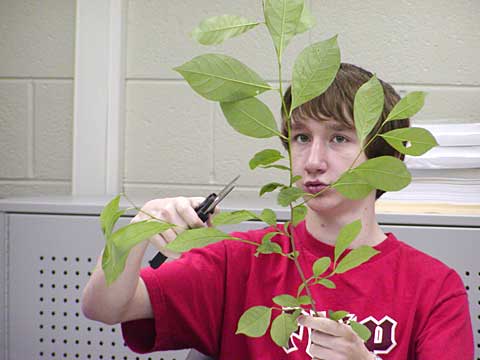 Then it was on to pressing leaves.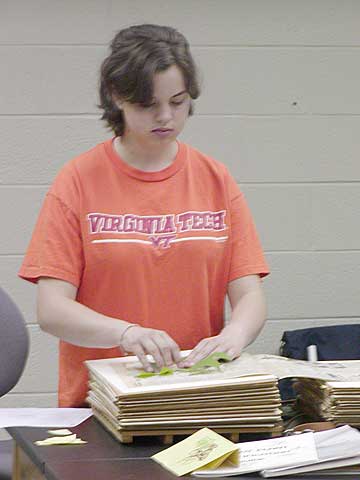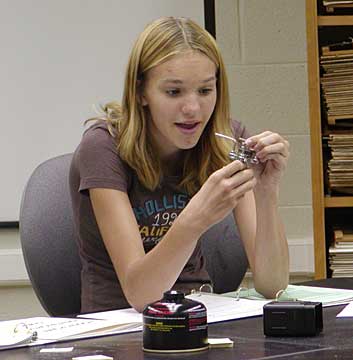 Camping preparation included learning how to set up and light the backpacking stoves.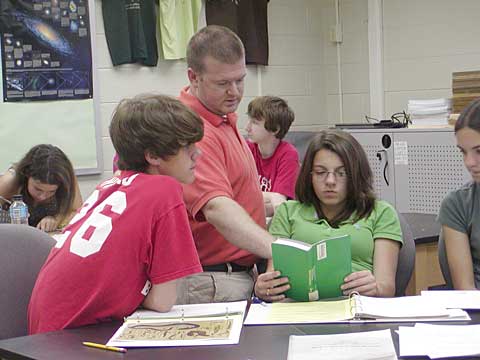 We need to know how to identify salamanders for our study on Thursday.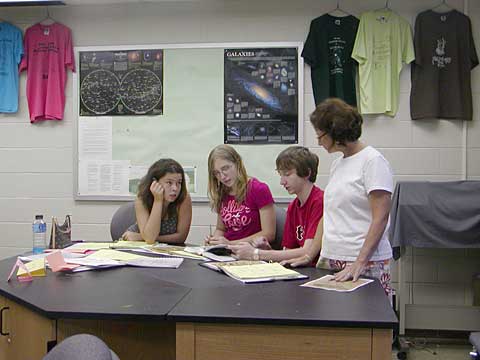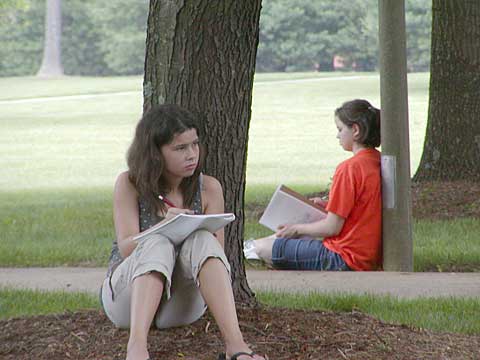 Our day ended with a "blind sketch" exercise: Can you draw a picture without looking at the paper?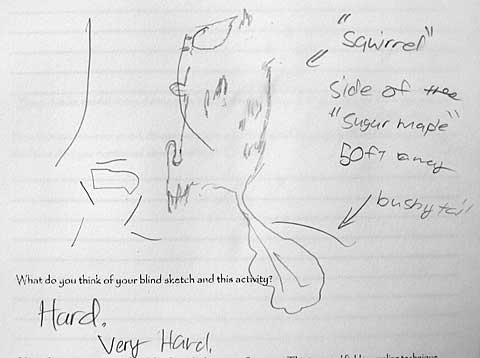 Yes, it is "Hard.. Very Hard."
---
Return to Photo Index Page
Return to General Info Page.
---
Updated 6/19/07