Tuesday, June 26, 2007
Dabney S. Lancaster Community College
Clifton Forge, Virginia
Canoes & Vernal Pools
Canoe canoe?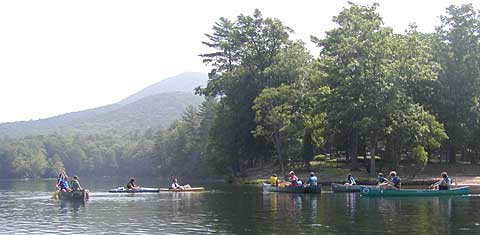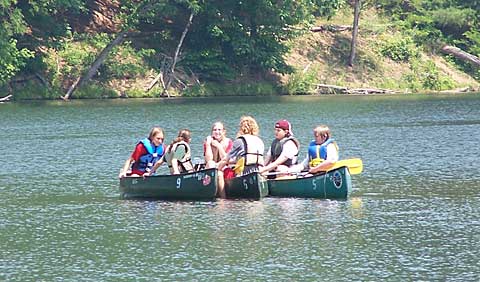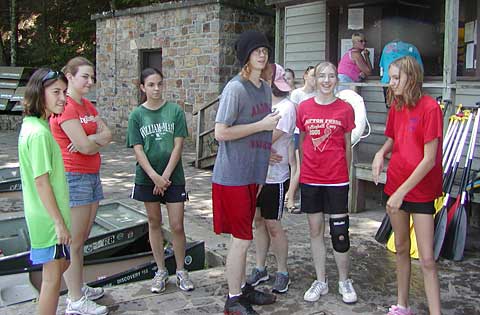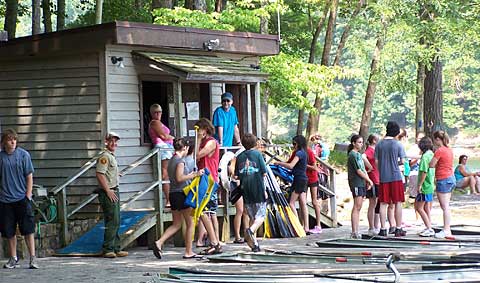 Cricket frogs abounded. This one is about 1" long (or 2 cm for you metric types).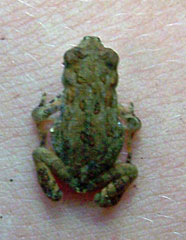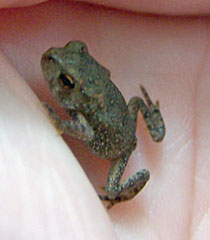 Everyone got into the act at the vernal pool.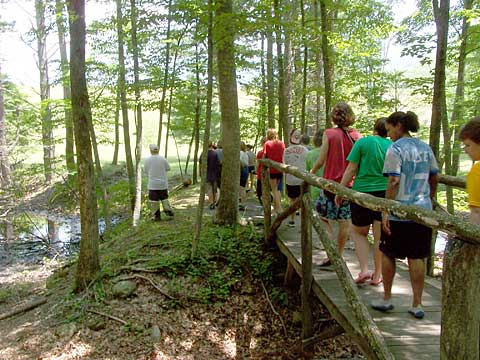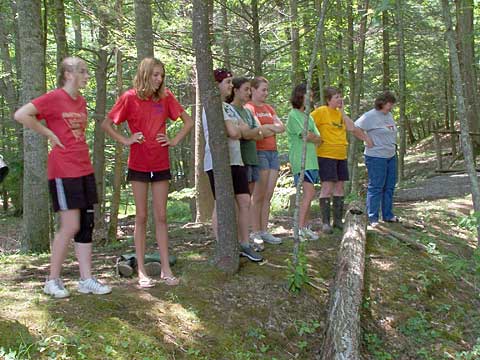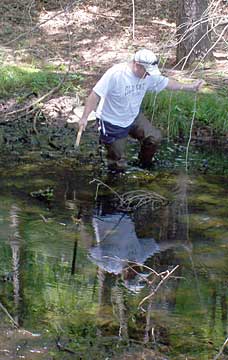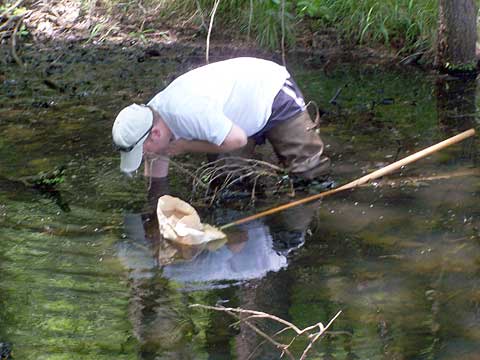 (It just looks like Josh is taking a drink of water! Yeeewwww!)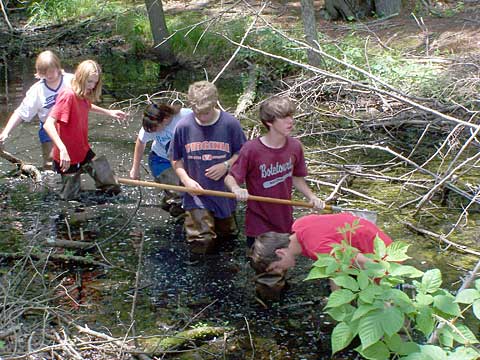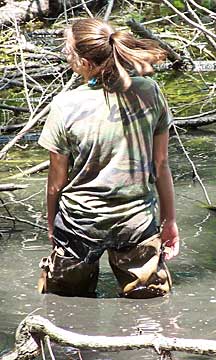 Amber was the only person to fill her hip boots with water!
---
Return to Photo Index Page
Return to General Info Page.
---
Updated 6/26/07